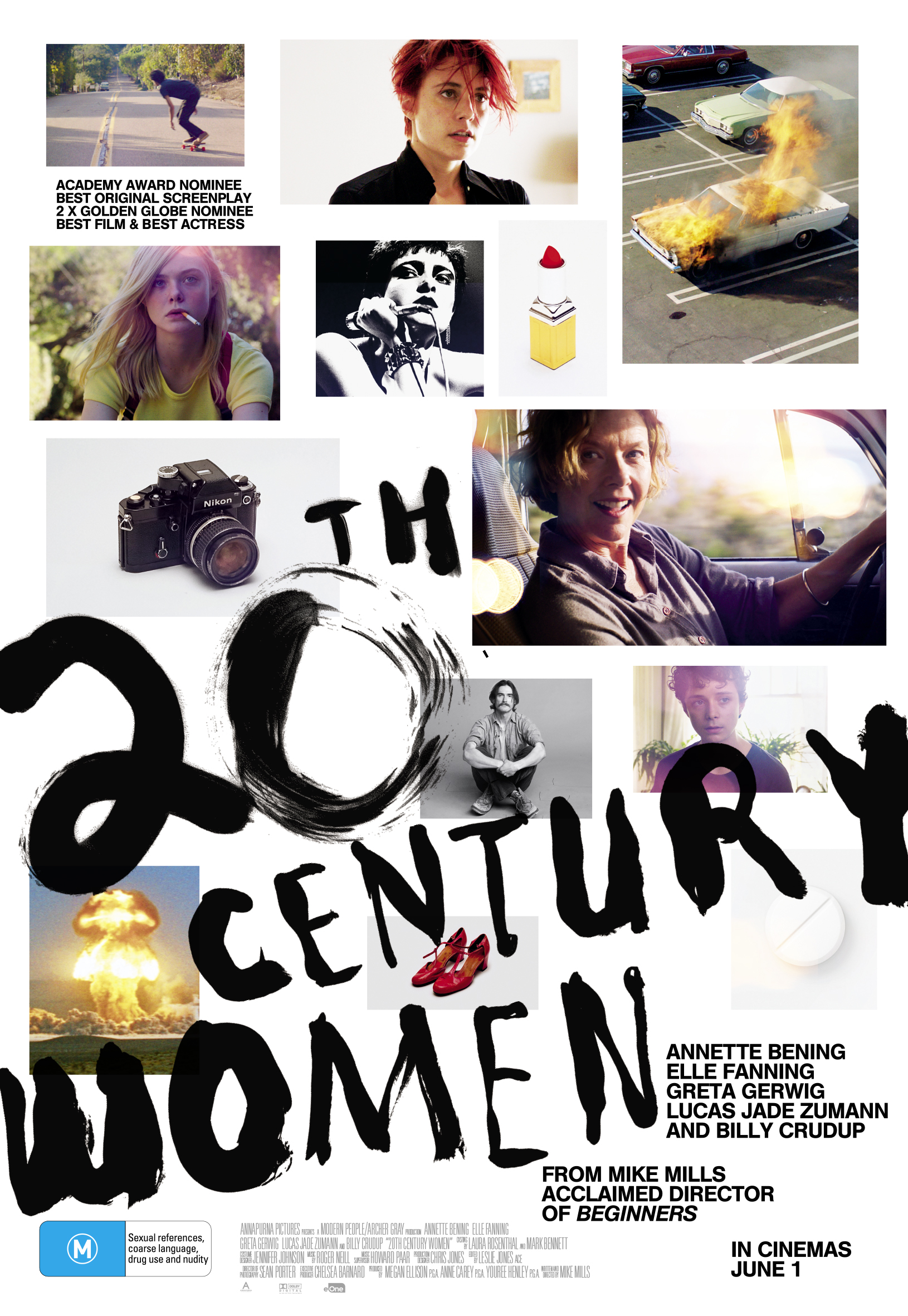 Set in California in the summer of 1979, Annette Bening, Greta Gerwig and Elle Fanning star in 20th Century Women, a richly multi-layered, humorous and heart-stirring love letter to the women who raise us and the times that shape us, from acclaimed writer/director Mike Mills (Beginners). The film centres on Dorothea (Bening), a single mum raising her teenage son at a moment brimming with cultural change and rebellion. To help guide him through life, she enlists the help of the two women in their lives; Abbie (Gerwig), a free-spirited, punk-loving photographer living as a boarder in Dorothea's home; and Julie (Fanning), a savvy and provocative teen.
"★★★★ A rushing river of gorgeous moments. Deliciously watchable." - GUARDIAN
"Annette Bening is simply glorious. Dorothea is one complicated woman, and the actor plays her with riveting complexity and compassion. A magnificent performance." - ROLLING STONE
Cast: Elle Fanning, Alia Shawkat, Laura Wiggins, Greta Gerwig, Billy Crudup
Director: Mike Mills
Sessions
Starts from Thursday, 6 July 2017. Session times to be announced.