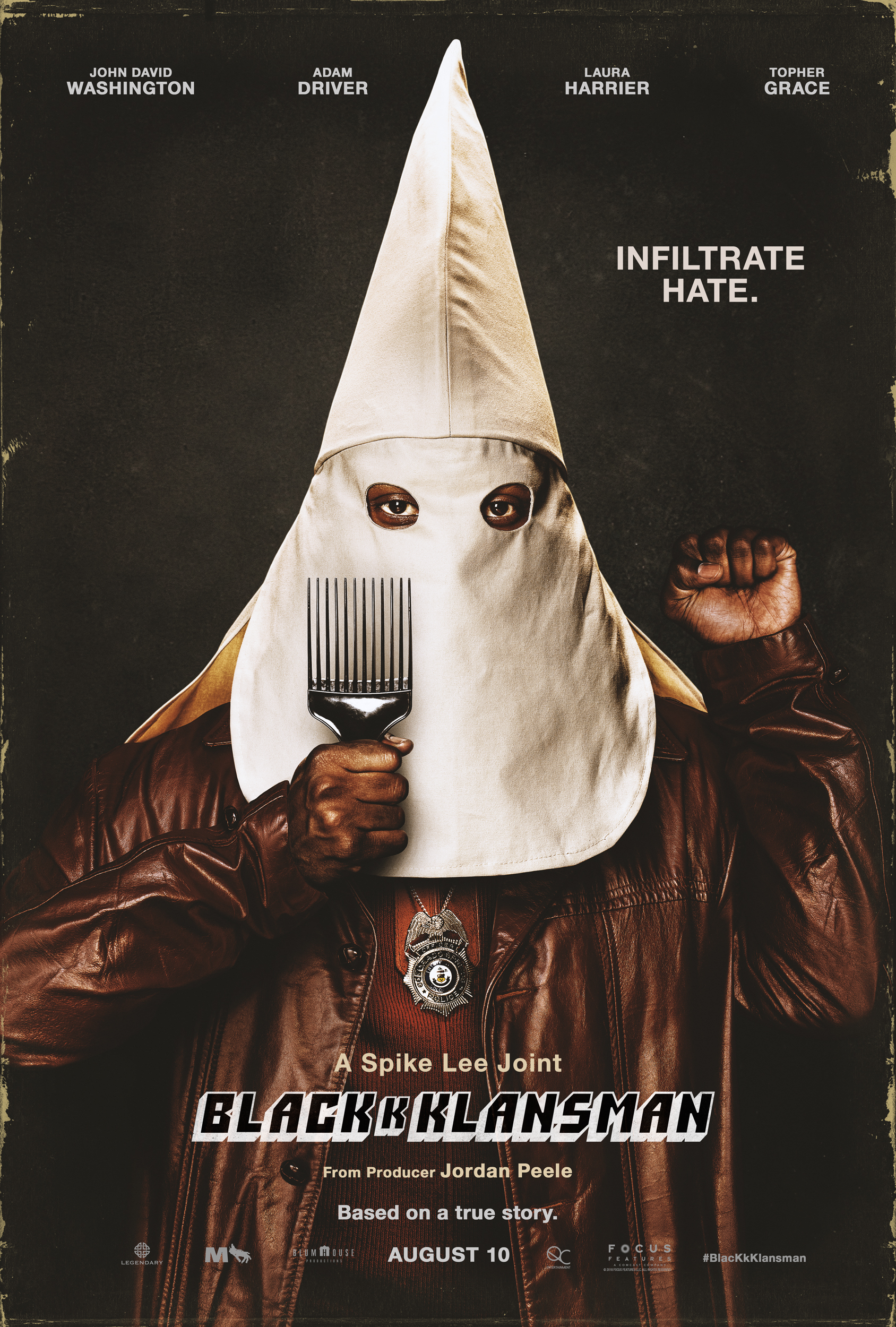 From visionary filmmaker Spike Lee comes the incredible true story of an American hero. It's the early 1970s, and Ron Stallworth is the first African-American detective to serve in the Colorado Springs Police Department. Determined to make a name for himself, Stallworth bravely sets out on a dangerous mission: infiltrate and expose the Ku Klux Klan. The young detective soon recruits a more seasoned colleague, Flip Zimmerman, into the undercover investigation of a lifetime. Together, they team up to take down the extremist hate group as the organization aims to sanitize its violent rhetoric to appeal to the mainstream. Produced by the team behind the Academy-Award winning Get Out.
"As much a compelling black empowerment story as it is an electrifying commentary on the problems of African-American representation across more than a century of cinema." - VARIETY
"It was history written with lightning. BlaKkKlansman is a deafening roll of the thunder we've been waiting for ever since" - INDIEWIRE
"This is an angry film as well as a hugely entertaining one, and Lee has complete control over its shifting tone, minute by minute" - TIME MAGAZINE
"Lee's most flat-out entertaining film in quite a long time" - HOLLYWOOD REPORTER
Cast: John David Washington, Adam Driver, Topher Grace, Laura Harrier
Director: Spike Lee
Sessions
Starts from Thursday, 13 September 2018. Session times to be announced.