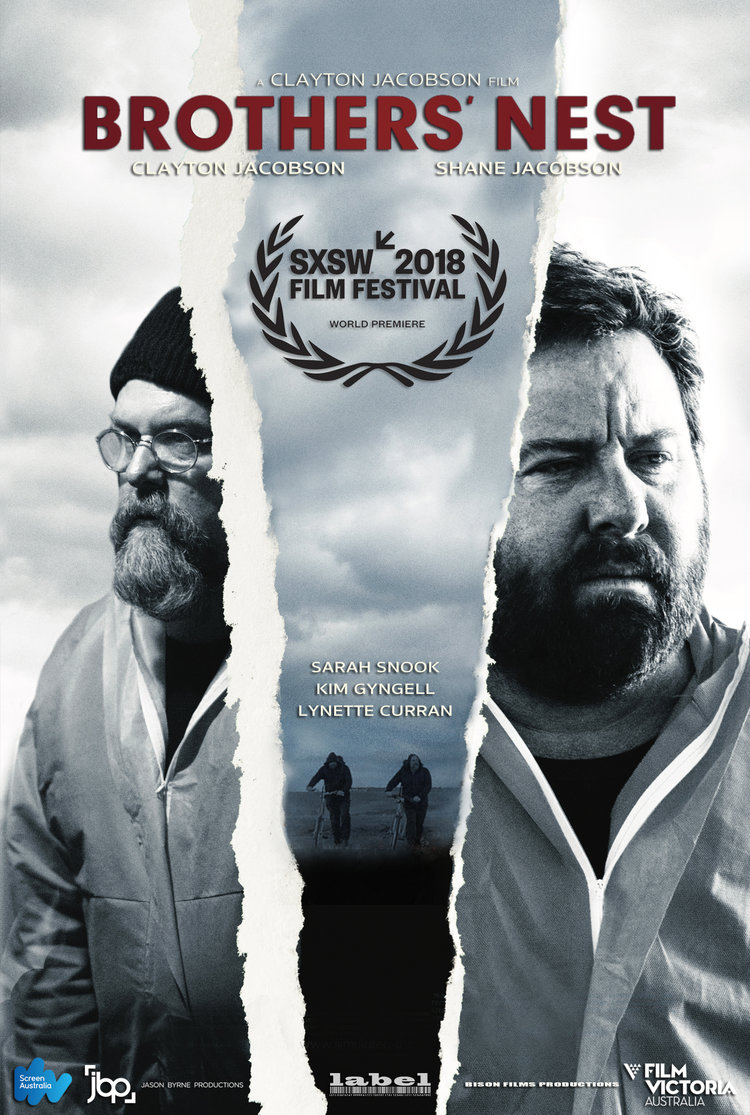 Nominated for Best Original Feature Film Screenplay at the Australian Writers Guild Awards 2018.
Twelve years after the huge success of 'Kenny', the Jacobson brothers reunite in the razor-sharp black comedy, BROTHER'S NEST.
On a cold morning in the middle of country Victoria, two brothers arrive at the family home intent on murdering their stepfather Roger. Terry and Jeff's motive is simple - killing their step-dad will render their dying Mother's plan to change her will in his favour redundant. A staged "suicide" has been meticulously planned but there is one thing the boys didn't take into account; spending the entire day together. Old grudges, different worldviews and a general troubled history will pit these two brothers against each other. 'Brothers' Nest' is a tragic comedy about family, loyalty and murder - because after all "blood is thicker than water".
"All of it is razor-sharp, darkly funny, and tense." - ROGEREBERT.COM
"This is a comedy that's blacker than pitch, and tethered enough to unexaggerated human behavior that it can really commit to the consequences of its characters' colossal stupidity." - HOLLYWOOD REPORTER
"Seething with grit, dark humour and a brotherhood that's twisted in a dark love ... visceral and stunning, one of the early gems of 2018" - SPOILERFREEMOVIESLEUTH.COM​
"A Coen Brothers comedy ... becomes a Hitchcockian thriller .. Brothers' Nest will make you laugh, then hold tight to the armrest of your seat, then ultimately cry" - FLIKERINGMYTH.COM
Cast: Shane Jacobson, Clayton Jacobson, Kim Gyngell, Lynette Curran, Sarah Snook
Director: Clayton Jacobson