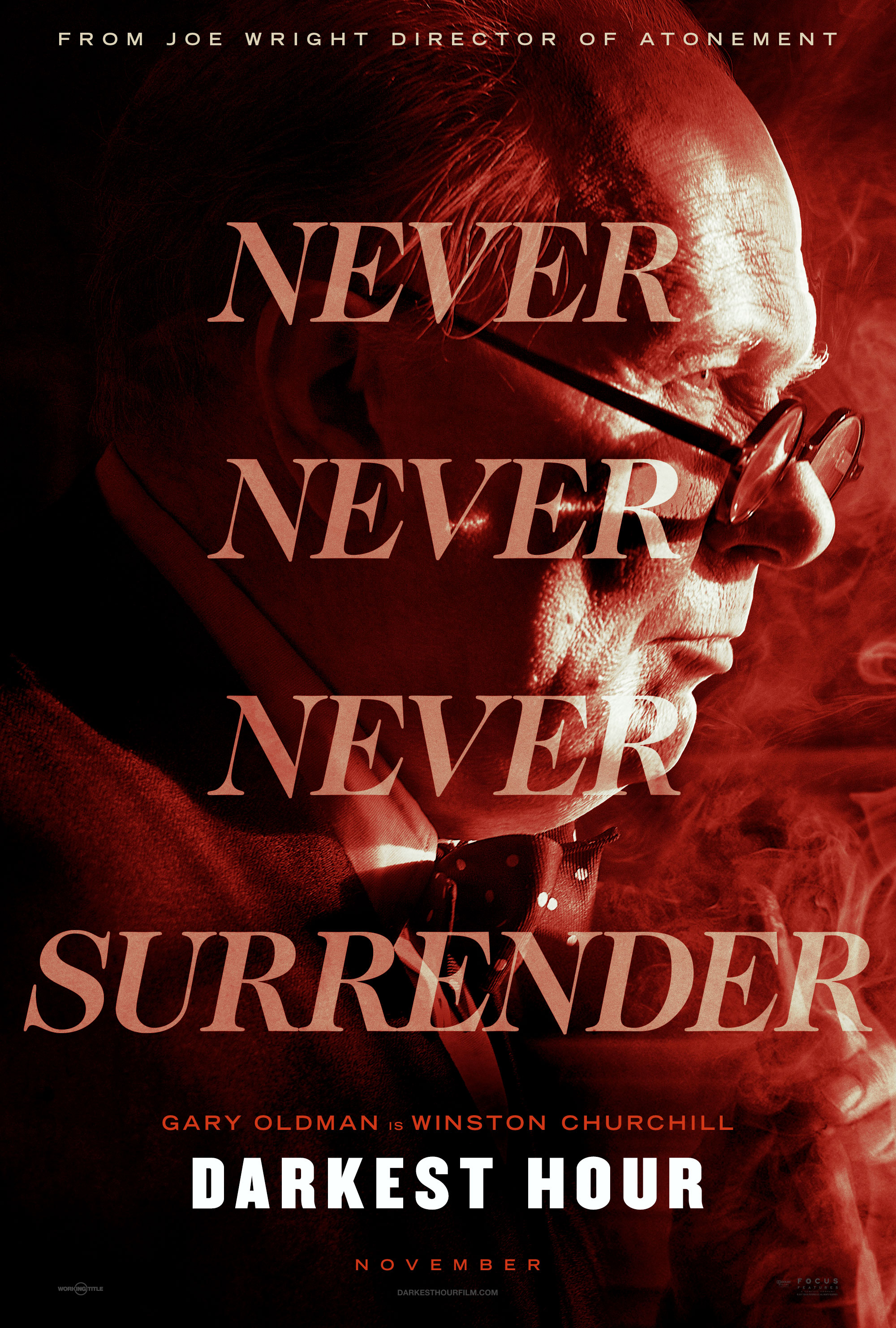 During the early days of World War II, with the fall of France imminent, Britain faces its darkest hour as the threat of invasion looms. As the seemingly unstoppable Nazi forces advance, and with the Allied army cornered on the beaches of Dunkirk, the fate of Western Europe hangs on the leadership of the newly-appointed British Prime Minister Winston Churchill. While maneuvering his political rivals, he must confront the ultimate choice: negotiate with Hitler and save the British people at a terrible cost or rally the nation and fight on against incredible odds.
"Hello, Oscar! Gary Oldman gives the performance of the year" - ROLLING STONE
"an incredibly handsome film" - FILMINK AUSTRALIA
"Oldman brings a wicked wit and compassionate heart to the role" - TORONTO STAR
"While Gary Oldman's phenomenal work as Winston Churchill had been heralded in advance, it is astonishingly equaled by the film's achievements in direction, screenwriting, score and cinematography." - ROBEREBERT.COM
"Oldman carries off a tremendous performance here, and it's impossible not to enjoy it" - GUARDIAN
"Gary Oldman delivers one of the great performances of his career" - VARIETY
Cast: Gary Oldman, Kristin Scott Thomas, Ben Mendelsohn, Lily James
Director: Joe Wright
Sessions
Starts from Thursday, 8 February 2018. Session times to be announced.