David Stratton presents Buster Keaton's THE GENERAL
(G)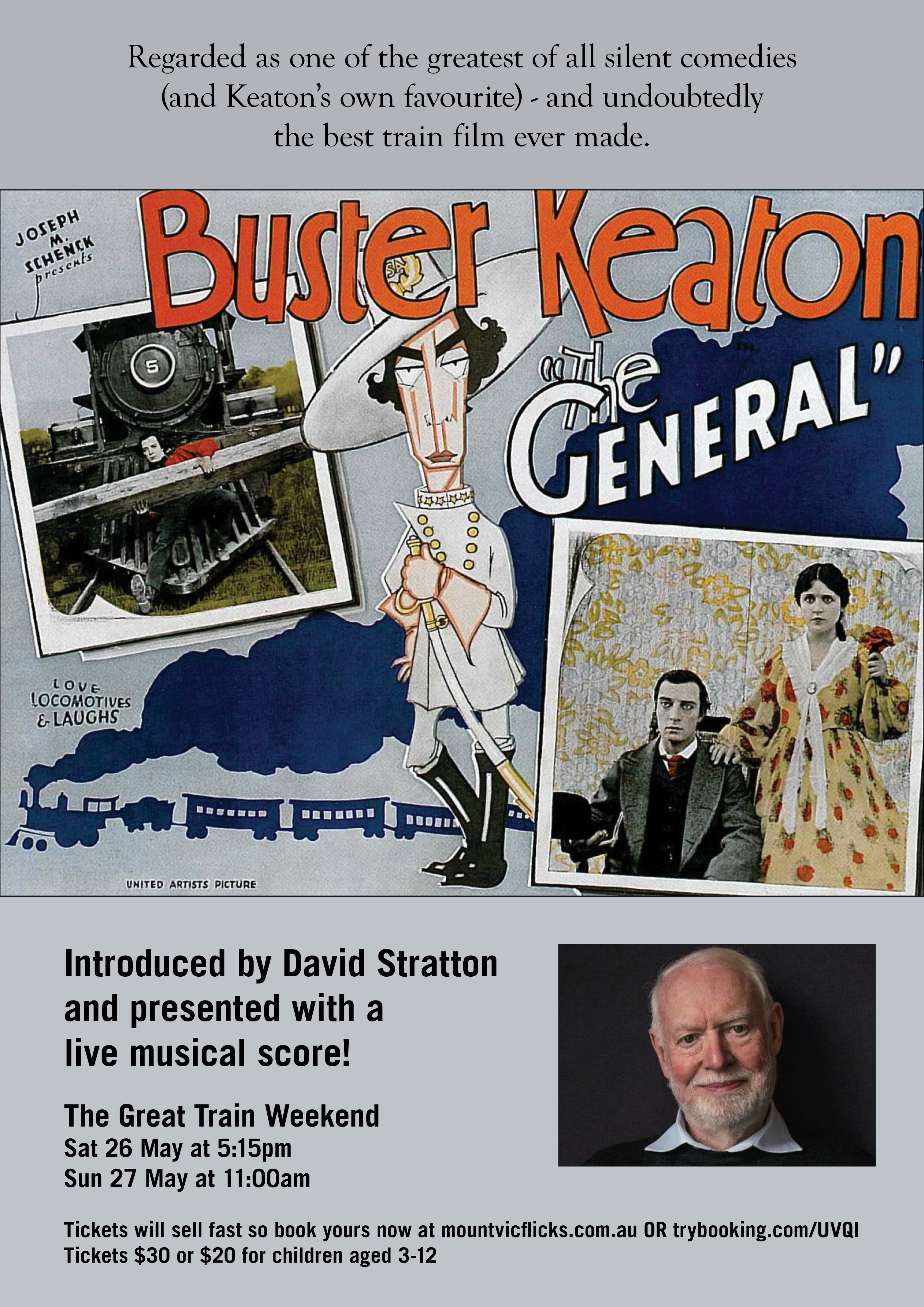 Introduced by David Stratton and presented with a live musical score, this 1926 comedy masterpiece was Buster Keaton's favourite and perhaps one of the best train films ever made. Come dressed in your vintage finest and join us for an authentic silent movie experience on Mount Victoria's Great Train Weekend. 
Buster Keaton plays Johnny Gray, a Southern railroad engineer who loves his train engine, the General, almost as much as he loves his fiancée, Annabelle Lee. When Northern spies steal the General (and, unwittingly, Annabelle), the story switches from drama and romance to adventure mixed with Keaton's trademark deadpan humor as he uses every means possible to catch up to the General, thwart the Yankees, and rescue his darling Annabelle - for starters.
David Stratton will be presenting the film for both screenings.
Tickets will go fast so book now! (Tickets $30 and $20 for children aged 3-12).
The Great Train Weekend is on the last weekend of May. Visit the Great Train Weekend webpage or find them on Facebook for more information.
Cast: Buster Keaton, Marion Mack, Glen Cavender
Director: Clyde Bruckman, Buster Keaton