Doctor Who: The Woman who fell to Earth!
(CTC)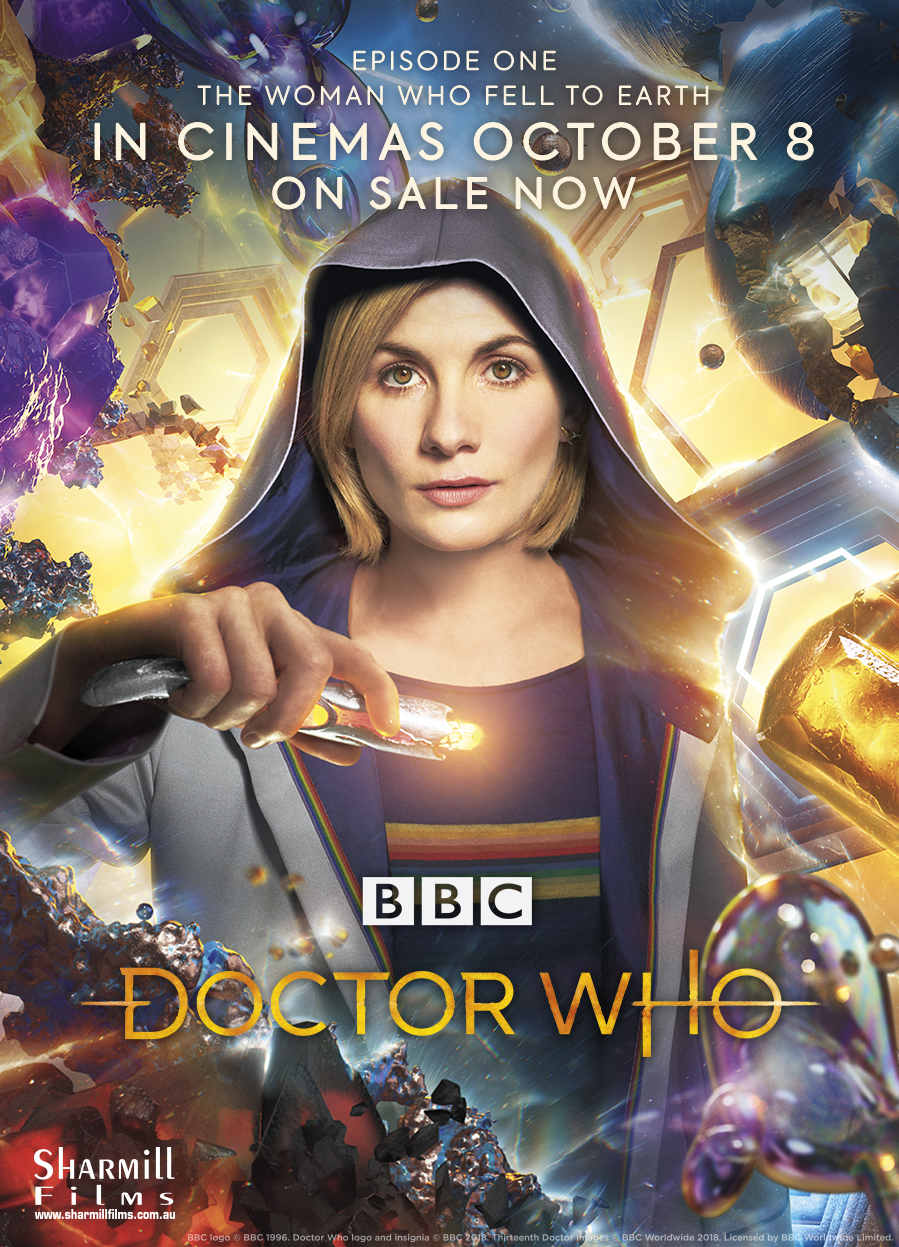 Episode One - The Woman Who Fell To Earth
Action-adventure for all the family, starring Jodie Whittaker, Bradley Walsh, Tosin Cole and Mandip Gill.
"We don't get aliens in Sheffield." In a South Yorkshire city, Ryan Sinclair, Yasmin Khan and Graham O'Brien are about to have their lives changed forever, as a mysterious woman, unable to remember her own name, falls from the night sky. Can they believe a word she says? And can she help solve the strange events taking place across the city?
Guest starring Sharon D Clarke, Johnny Dixon and Samuel Oatley. Written by Chris Chibnall and directed by Jamie Childs.
As well as the feature-length first episode, cinema-goers have the chance to go behind-the-scenes of the eleventh series.  There will be additional footage featuring exclusive interviews with Jodie, new series showrunner Chris Chibnall and the first episode's director Jamie Childs, who also directed Jodie's thrilling reveal as the new Doctor last year.
Reservations recommended!
Cast: Jodie Whittaker, Hazel Atherton, Tosin Cole, Mandip Gill, Bradley Walsh
Director: Jamie Childs
Sessions
Monday, 8 October 2018: 6:00 PM (ends 8:00 PM) ReserveNote: Tickets $25/20 - Reservations recommended!
Playing now: