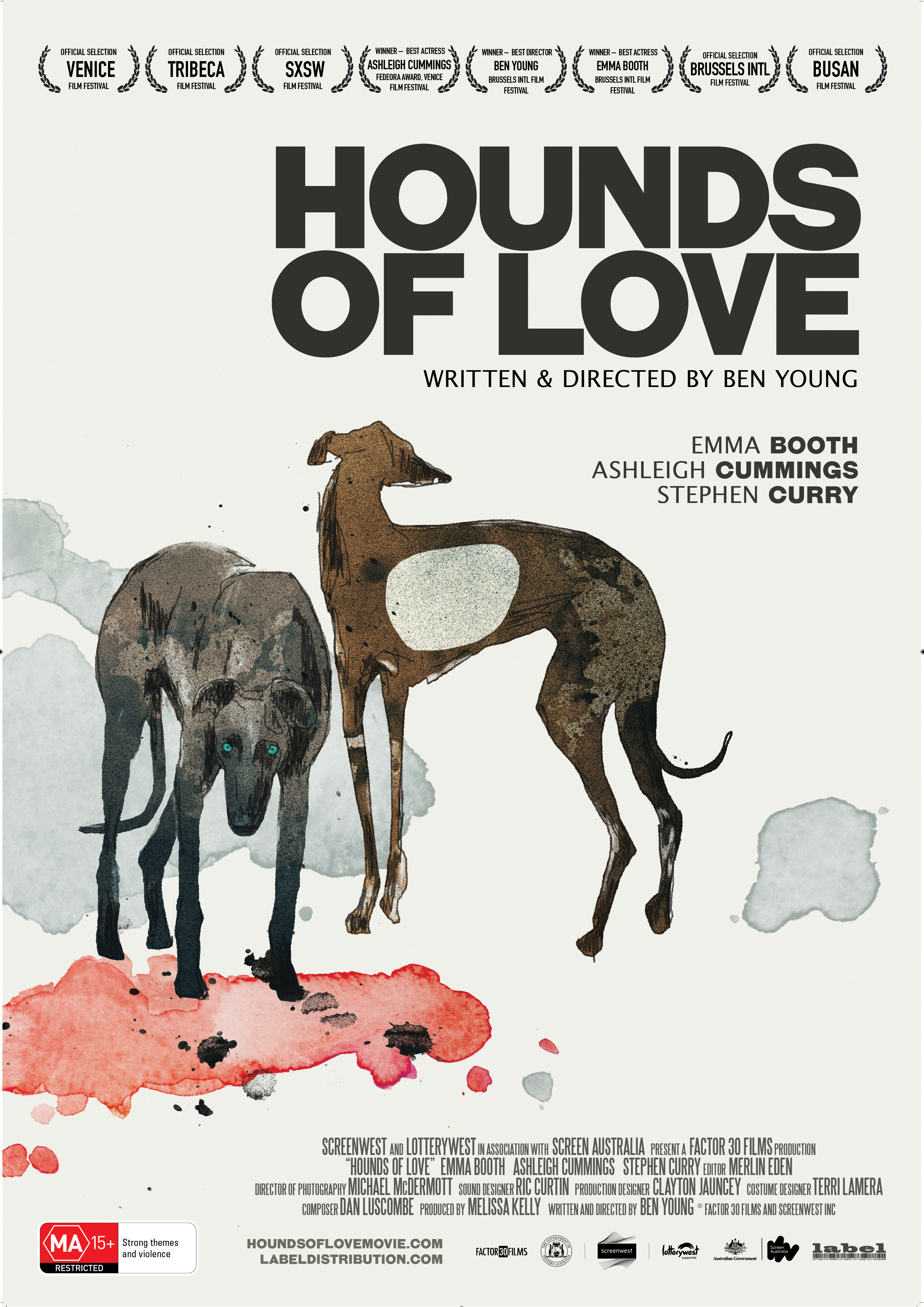 In suburban Perth during the mid 1980s, people are unaware that women are disappearing at the hands of serial killer couple John and Evelyn White. After an innocent lapse in judgment, Vicki Maloney is randomly abducted by the disturbed couple. With her murder imminent, Vicki realizes she must find a way to drive a wedge between Evelyn and John if she is to survive. Hounds of Love is an exercise in expertly-crafted tension, offering a bold, challenging debut from writer/director Ben Young.
"an impressive debut, and a worthy addition to the canon of Aussie horror." - SBS.COM.AU
"vivid but admirably restrained...a calling card not soon forgotten." - VARIETY
"Not for the squeamish" - HOLLYWOOD REPORTER
"A taut kidnapping drama" - TIME OUT
"bold and unflinching" - LA TIMES
Cast: Emma Booth, Stephen Curry, Ashleigh Cummings, Susie Porter, Damian de Montemas, Harrison Gilbertson
Director: Ben Young
Sessions
Starts from Thursday, 29 June 2017. Session times to be announced.