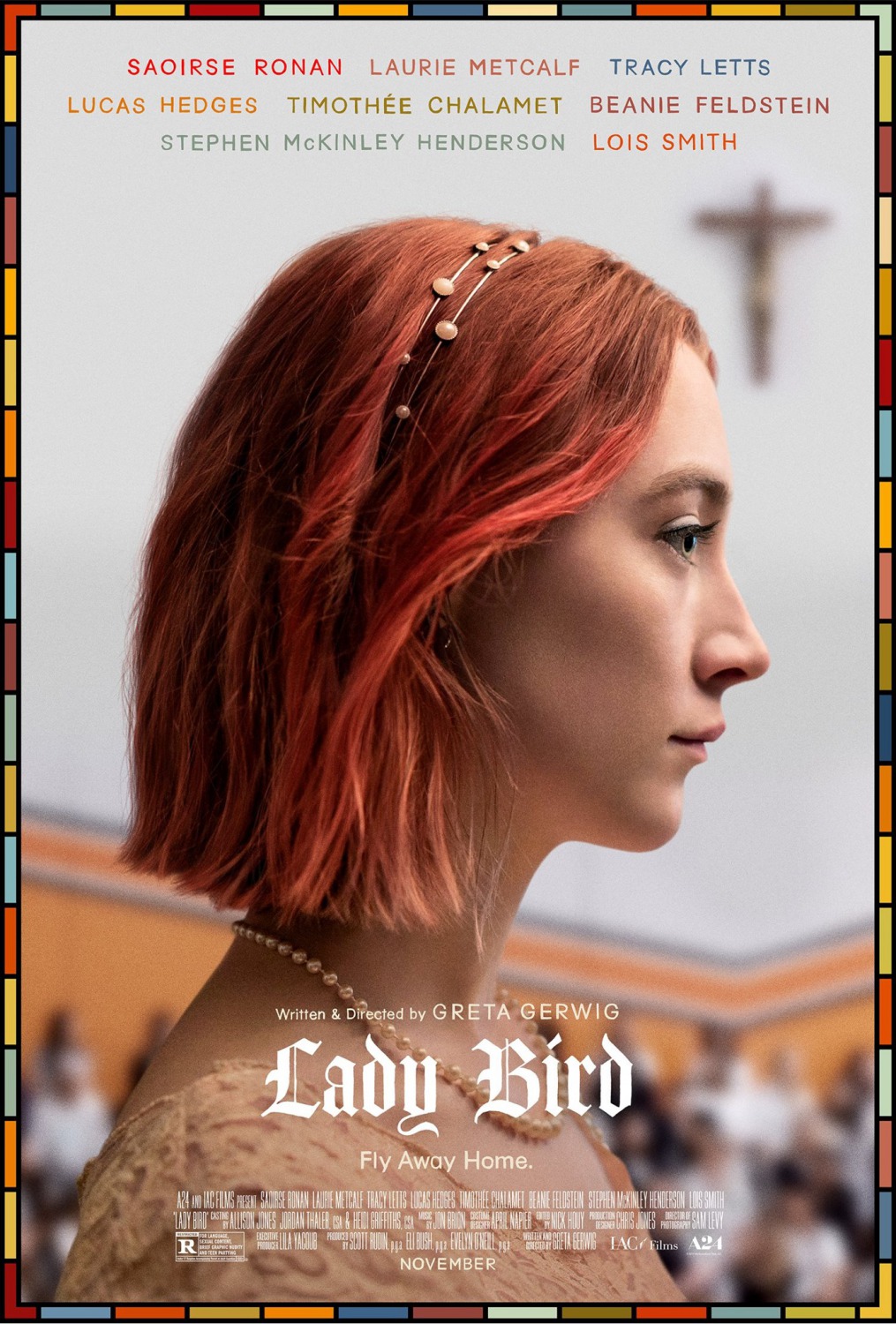 Nominated for five Oscars! - Best Picture, Best Director, Best Actress, Best Supporting Actress, Best Original Screenplay.
In Lady Bird, Greta Gerwig reveals herself to be a bold new cinematic voice with her directorial debut, excavating both the humour and pathos in the turbulent bond between a mother and her teenage daughter. Christine "Lady Bird" McPherson fights against but is exactly like her wildly loving, deeply opinionated and strong-willed mum, a nurse working tirelessly to keep her family afloat after Lady Bird's father loses his job.
Set in Sacramento, California in 2002, amidst a rapidly shifting American economic landscape, Lady Bird is an affecting look at the relationships that shape us, the beliefs that define us, and the unmatched beauty of a place called home.
"a film bursting with warmth, wit and melancholy" - GUARDIAN
"As warm as it is smart - and it is very smart - 'Lady Bird' marks actor/screenwriter Greta Gerwig's superb debut as a solo director and yet another astonishing performance by star Saoirse Ronan." - LA TIMES
"One of the best films of the year. In telling her own coming of age story, Gerwig proves herself a blazing talent and Ronan and Metcalf should have Oscar calling. Totally irresistible." - ROLLING STONE
"one of the better solo directing debuts by an actor in recent memory" - ROGEREBERT.COM
"Snappy, spirited and shot through with the pangs and pleasures of leaving childhood behind" - HOLLYWOOD REPORTER
"a touching, markedly feminine ode to growing up...Saoirse Ronan scores her greatest role" - INDIEWIRE
"The kind of modest, miraculous low-budget gem that takes on a life of its own." - VARIETY
Cast: Saoirse Ronan, Laurie Metcalf, Tracy Letts, Lucas Hedges, Timothée Chalamet, Beanie Feldstein, Stephen McKinley Henderson, Lois Smith
Director: Greta Gerwig