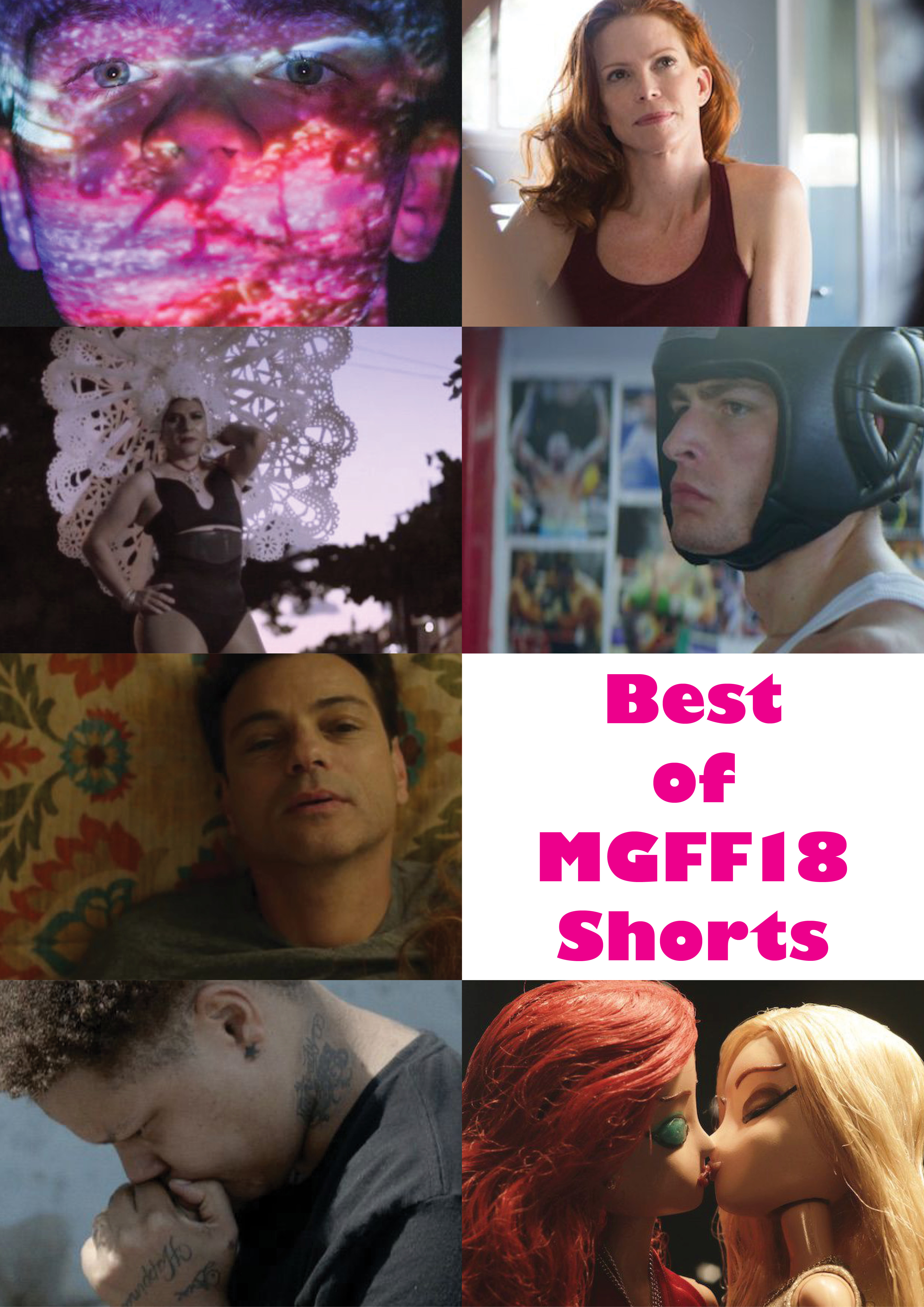 Join us for the best of MGFF18 Shorts. With a little bit of comedy, a little bit of drama, and lots and lots of love, this package contains everything from romance to murder…and then back to romance again. Featuring sweaty boxers fuelled by desire, the world's best mother and a sexually repressed plastic doll – the Best Of shorts remind you to love each other, love your family and love yourself.
The Way Out
Based on true events The Way Out is the story of Ryan, a successful Real estate developer who leads a double life until one night on a vacation with his family in Mexico he is forced to choose the life he wants to lead.
Waffles
A young, gay millennial discovers she's slept with the enemy and has to choose between swallowing her pride and standing by her principles
Muxes
Documents the far reaches of the southern state of Oaxaca where, in the indigenous communities around the town of Juchitán, the world is not divided simply into males and females.
BobbyAnna
A contemporary interracial love story between two young women gets interrupted when street singer Bobby loses her home.
Heavy Weight
When a talented new arrival begins using the local boxing club, Paris, a skilled fighter, is forced into an unexpected struggle with himself. A film about vulnerability in a hyper-masculine world that doesn't allow for it.
B.
Torn between a cold relationship with K. and her feelings for another woman, shy and insecure B. is heading for a disaster.
Little Potato
An autobiographical documentary short about a gay boy growing up in the Soviet Union, his mail-order-bride mom and their adventurous escape to America.