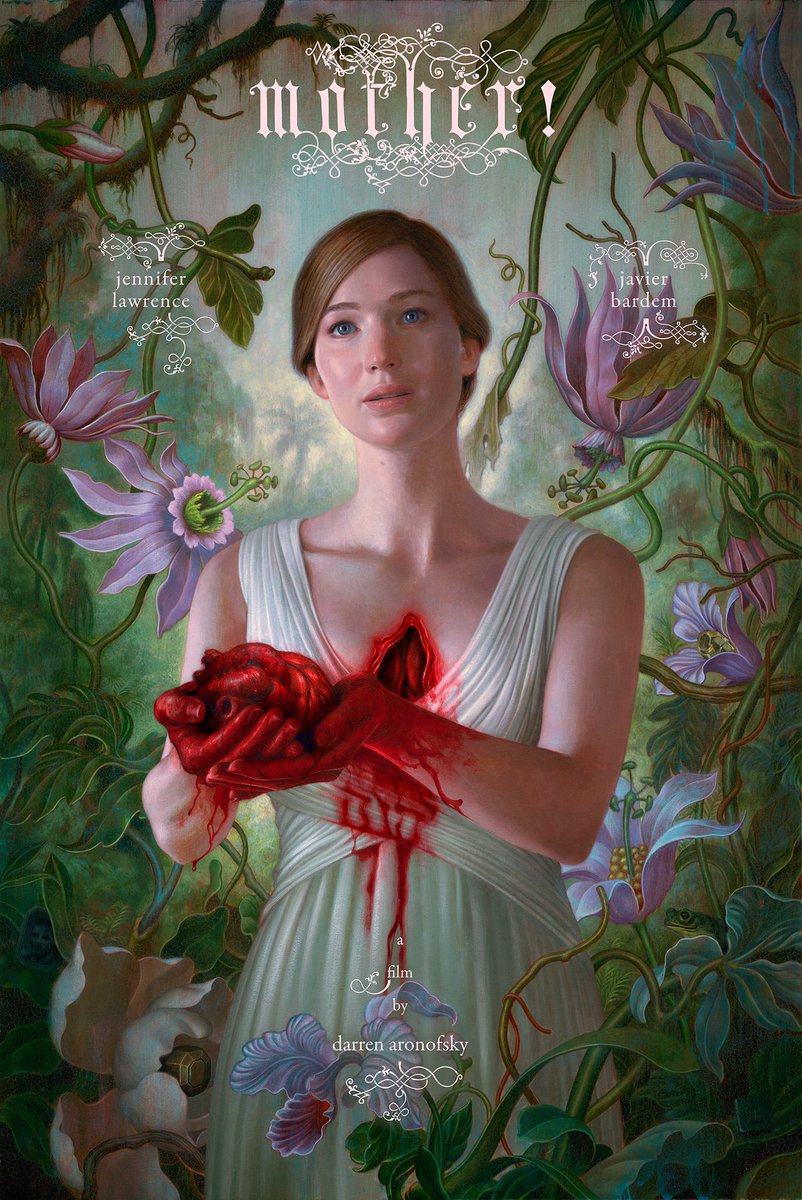 A couple's relationship is tested when uninvited guests arrive at their home, disrupting their tranquil existence. From filmmaker Darren Aronofsky (Black Swan, Requiem for a Dream), mother! stars Jennifer Lawrence, Javier Bardem, Ed Harris and Michelle Pfeiffer in this riveting psychological thriller about love, devotion and sacrifice.
"Aronofsky's phantasmagoric fantasia on art, fame, success, religion, politics, technology and the cult of celebrity erupts relentlessly and furiously." - ABC RADIO
"a provocative dark fairytale that will challenge you weeks after the credits roll." - NEWS.COM.AU
"Whether you like the film or loathe it, you can be damn sure you won't have seen anything like it." - DAILY TELEGRAPH AUSTRALIA
"I can't remember the last time I woke up still thinking about a movie the next morning." - THE SUN UK
Cast: Jennifer Lawrence, Javier Bardem, Ed Harris, Michelle Pfeiffer, Domhnall Gleeson
Director: Darren Aronofsky
Sessions
Starts from Thursday, 12 October 2017. Session times to be announced.