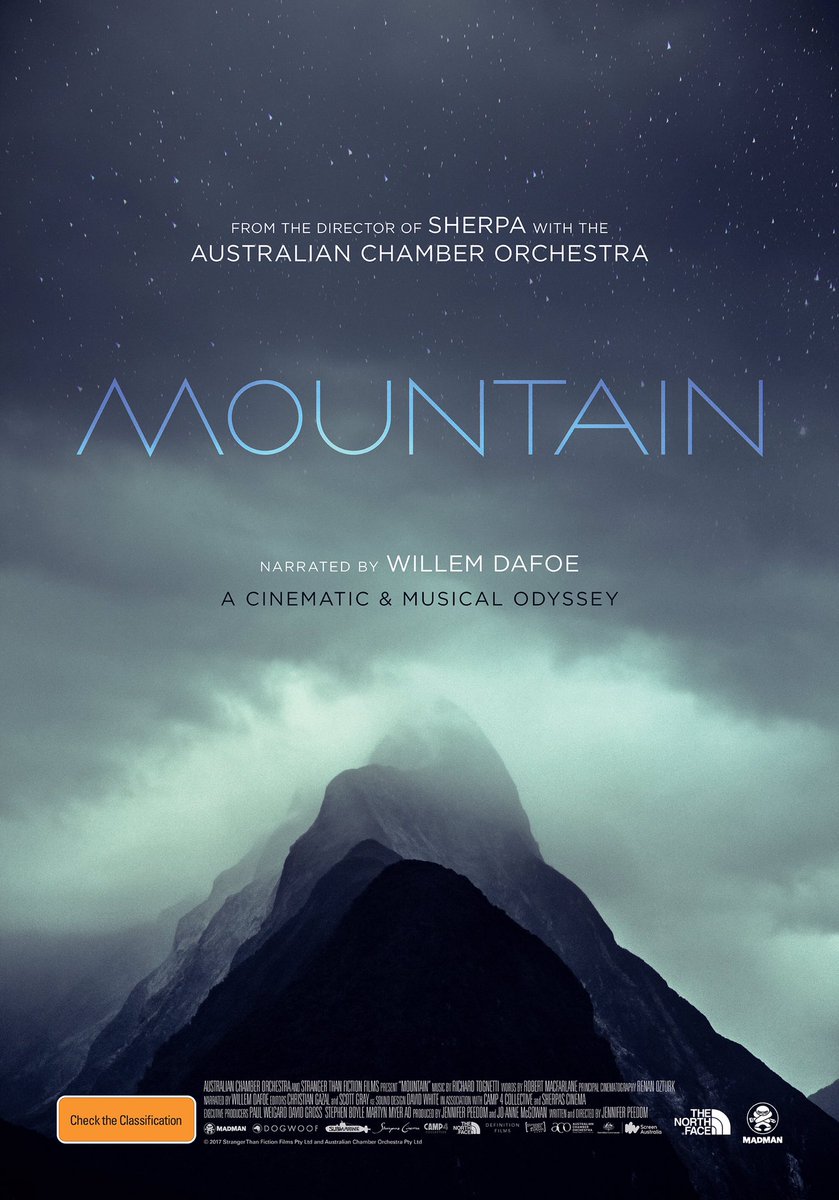 A unique cinematic and musical collaboration between the Australian Chamber Orchestra and BAFTA-nominated director Jennifer Peedom, Mountain is a dazzling exploration of our obsession with mountains. Only three centuries ago, climbing a mountain would have been considered close to lunacy. The idea scarcely existed that wild landscapes might hold any sort of attraction. Peaks were places of peril, not beauty. Why, then, are we now drawn to mountains in our millions? Mountain shows us the spellbinding force of high places – and their ongoing power to shape our lives and our dreams.
"Spectacular, thrilling and sublime" – MARGARET POMERANZ
"A sublime rush of adrenaline and orchestral beauty from the director of Sherpa" – GUARDIAN
"A poetic exploration of the often fraught relationship between humans and mountains" – LIMELIGHT MAGAZINE
"A breathtaking cinematic essay… A stunning achievement… you can't take your eyes or ears off it" – THE AUSTRALIAN
Director: Jennifer Peedom
Sessions
Starts from Thursday, 19 October 2017. Session times to be announced.