NTL: Cat on a Hot Tin Roof
(MA 15+)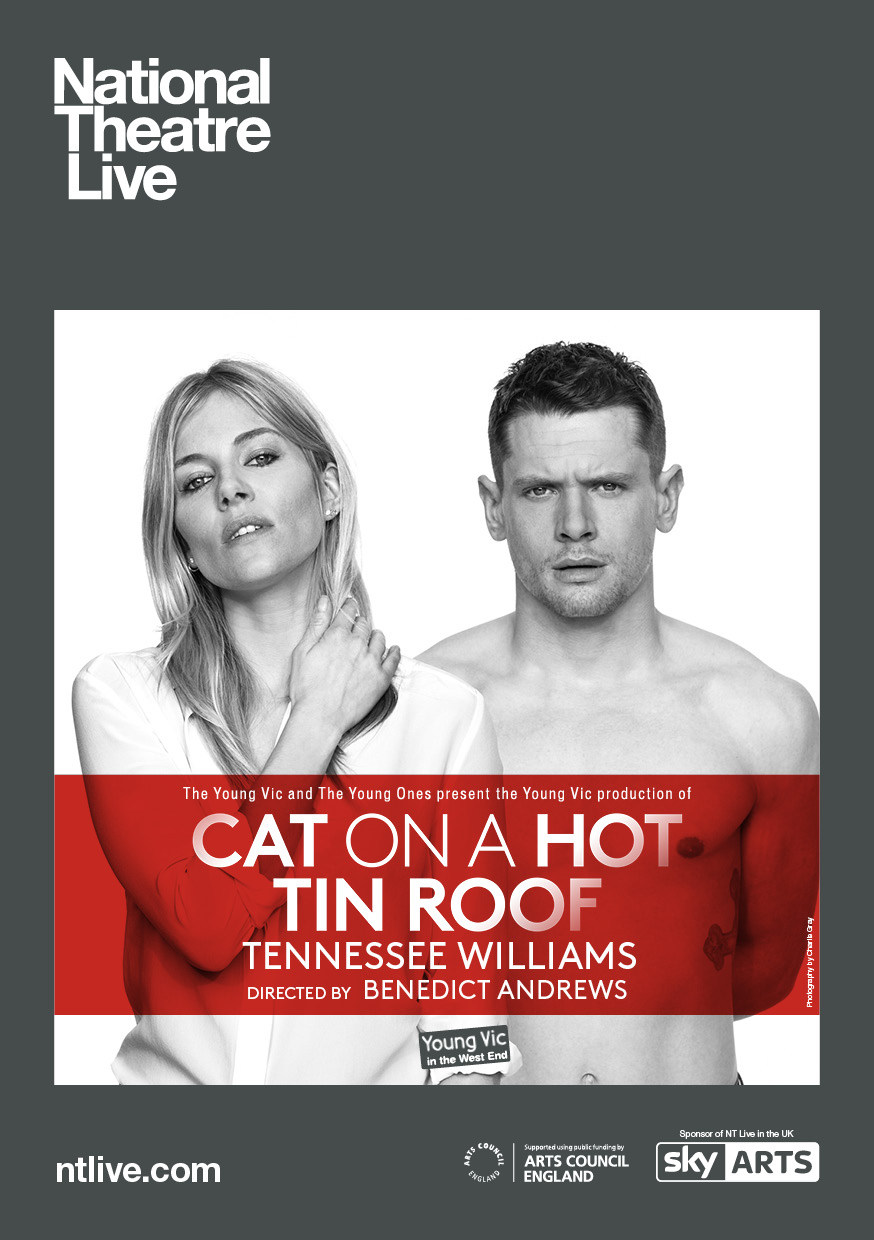 On a steamy night in Mississippi, a Southern family gather at their cotton plantation to celebrate Big Daddy's birthday. The scorching heat is almost as oppressive as the lies they tell. Brick and Maggie dance round the secrets and sexual tensions that threaten to destroy their marriage. With the future of the family at stake, which version of the truth is real – and which will win out?
Sienna Miller stars as Maggie alongside Jack O'Connell as Brick and Colm Meaney as Big Daddy. A return to the stage for director Benedict Andrews following his smash hit production of A Streetcar Named Desire. Tennessee Williams' searing, poetic story of a family's fight for survival is a twentieth century masterpiece.
Recommended for ages 15+
"★★★★ Sienna Miller and Jack O'Connell get to a raw and naked truth" - METRO
"★★★★ A bold reimagining. Innovative and powerfully acted" - SUNDAY TIMES
"★★★★ A brilliant, lacerating account of the play… unforgettable" - THE INDEPENDENT
"★★★★ Jack O'Connell impressively weaves between withdrawal and outbursts of violence" - FINANCIAL TIMES
Cast: Sienna Miller, Jack O'Connell, Colm Meaney
Director: Benedict Andrews
Sessions
Starts from Saturday, 5 May 2018. Session times to be announced.