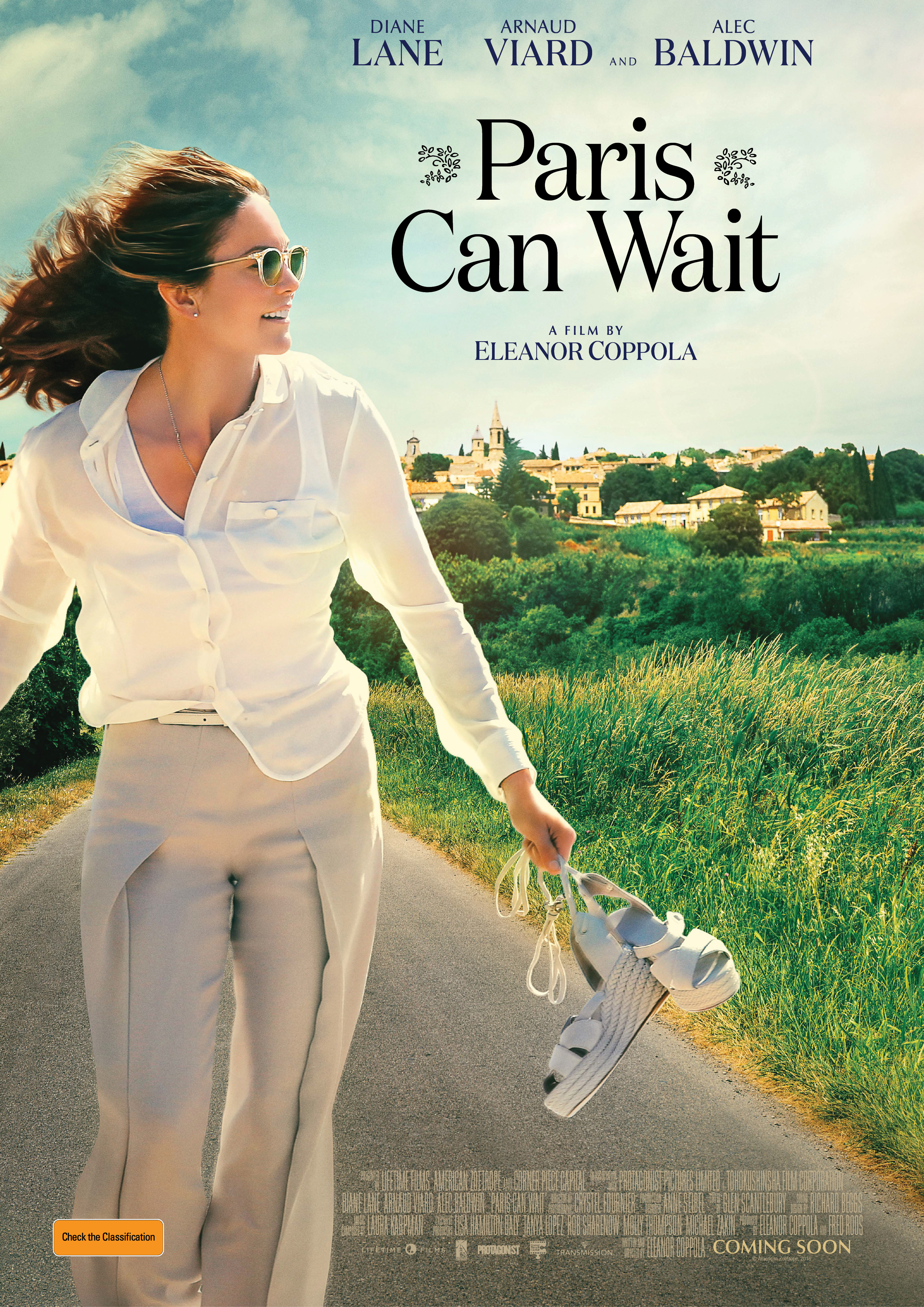 Anne is at a crossroads in her life. Long married to successful, driven but inattentive movie producer Michael, she unexpectedly finds herself taking a car trip from Cannes to Paris with a business associate of her husband. What should be a seven-hour drive turns into a carefree two-day adventure replete with diversions involving picturesque sights, fine food and wine, humor, wisdom and romance, reawakening Anne's senses and giving her a new lust for life.
"It's all very seductive." - DAVID STRATTON
"a romantic travelogue with food porn on the side" - SYDNEY MORNING HERALD
"The lesson to stop and smell the roses. (Or in this case, drink the vino). That lesson, like the charm of a restrained romance that unfolds over a few days on the road in Europe, is one that never gets old." - INDIEWIRE
"Director Eleanor Coppola is 80, but you'd never know it from her seductive lightness of touch. Diane Lane is irresistible in this delightful love-triangle that costars the French countryside, looking so delicious you want to lick the screen." - ROLLING STONE
Cast: Diane Lane, Alec Baldwin, Arnaud Viard
Director: Eleanor Coppola
Sessions
Starts from Thursday, 7 September 2017. Session times to be announced.