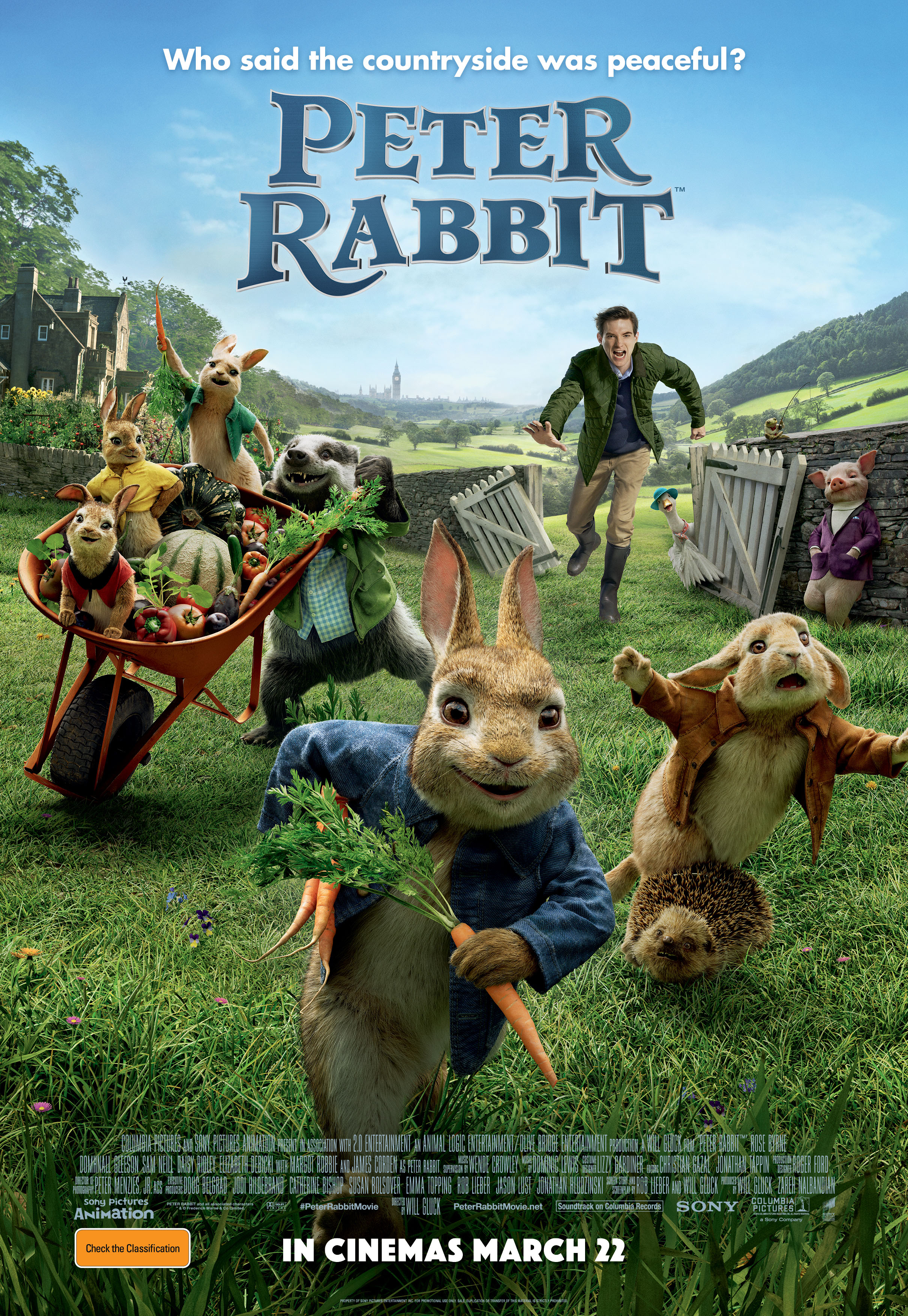 Peter Rabbit, the mischievous and adventurous hero who has captivated generations of readers, now takes on the starring role of his own irreverent, contemporary comedy with attitude.
Peter Rabbit and his three sisters - Flopsy, Mopsy and Cotton-Tail - enjoy spending their days in Mr. McGregor's vegetable garden. When one of McGregor's relatives suddenly moves in, he's less than thrilled to discover a family of rabbits in his new home. A battle of wills soon breaks out as the new owner hatches scheme after scheme to get rid of Peter - a resourceful rabbit who proves to be a worthy and wily opponent.
Cast: Domhnall Gleeson, Rose Byrne, Fayssal Bazzi, James Corden
Director: Will Gluck
Sessions
Starts from Thursday, 26 April 2018. Session times to be announced.