PGS - Personal Guidance System with Q&A - Make this happen!
(CTC)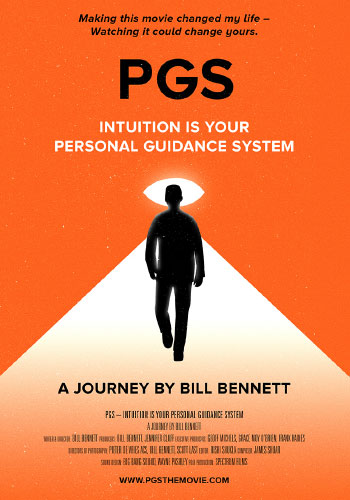 Shot all around the world over a three year period, the film documents Bill Bennett's journey to find the source of a voice which saved his life while he was driving many years earlier. The film features some of the world's leading experts on intuition, spanning the fields of science, religion, and spirituality. Bill's search for the source of that voice would not only take him to the furthermost corners of the planet, but also to the innermost depths of his soul.
Includes a Q&A with filmmaker Bill Bennett after the screening.
Book your tickets by Oct 24 to help ensure this event goes ahead!
Join other audience members for a light supper at Mount Victoria Manor before the screening at 6:00pm - call Gary or Denise on 4787 1369  for more details.
Director: Bill Bennett
Sessions
Friday, 3 November 2017: 8:00 PM (ends 9:50 PM) Book NowNote: Tickets $19