QSFF18: Life in the Doghouse
(MA 15+)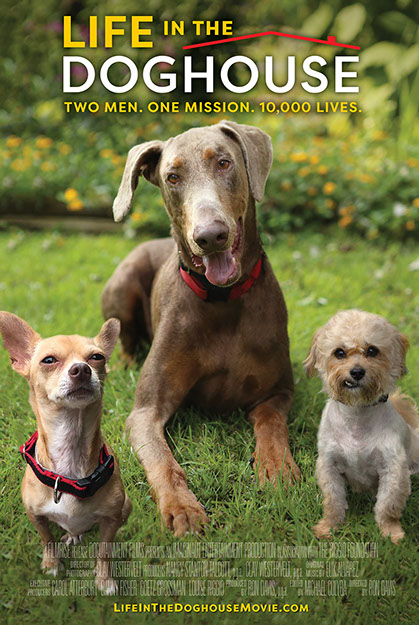 Calling all dog lovers! Meet Danny and Ron, a gay couple who have turned their entire house over to rescue pooches. "We live in the dogs' house" says Ron, "We're the guests". With around 70 canine housemates at any time, they estimate they've facilitated the adoption of around 10,000 dogs, and counting.
Follow along as they go about the day-to-day of running this enterprise (which is unbelievably not even their day job!) Their devotion to helping dogs, particularly those which others would turn a blind eye to, to find new owners is truly inspiring. However, and more importantly, it also sheds light on the huge number of abandoned pets each year in the U.S, and emphasises the need for laws concerning de-sexing to be enacted. Oh, and did we mention it's full of adorable dogs? Bring some tissues, and prepare to go "awww" way too much.
Tickets are $13/15, and only available through Queer Screen. Click on "Book now" or visit Queer Screen's website to get your tickets!
"will touch the heart of the coldest of souls. 8/10" - QUEER GURU
Director: Ron Davis
Sessions
Saturday, 6 October 2018: 6:00 PM (ends 7:35 PM) Book NowNote: Tickets $13/15
Playing now: