Queer Screen Film Festival: Screwed
(MA 15+)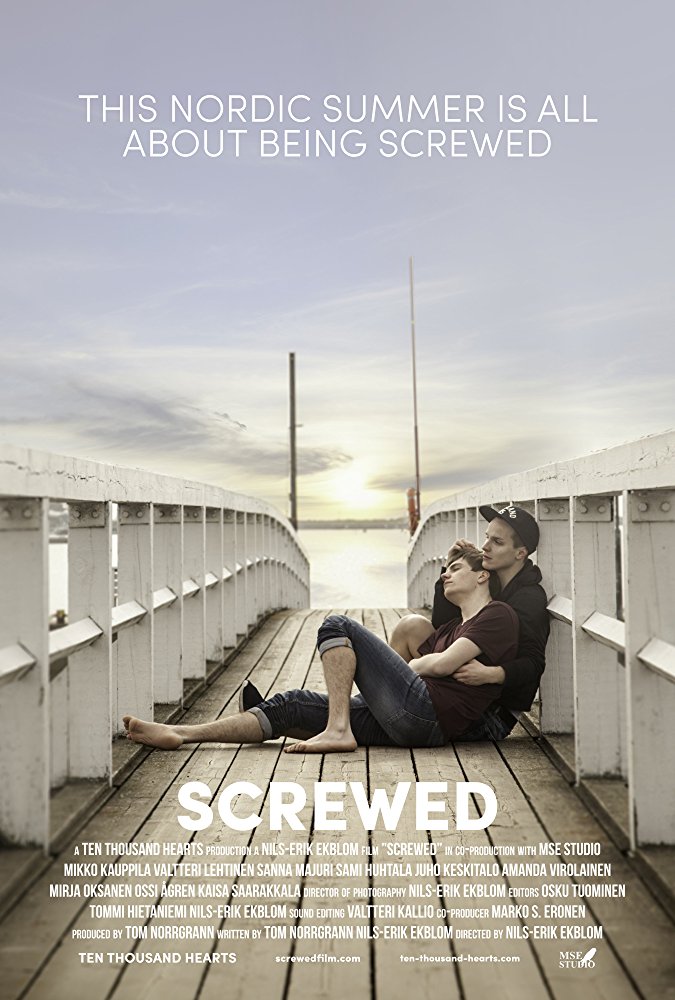 It's summer, and Miku is forced to spend his holiday with his perpetually cranky mother and narcoleptic father in their cabin in the Finnish countryside.
Seeking escape from the torment of his parents, Miku is immediately drawn to the hot, confident Elias, who is staying nearby. The attraction is more than mutual, to Miku's hesitant joy, but Elias comes with baggage and Miku soon discovers he'll need to tread carefully if he wants to explore his growing attraction.
This quiet drama is a gentle exploration of burgeoning sexuality simmering among the wood-panelling of everyday Finland. There's a cute chemistry between the attractive young leads, and writer/director Nils-Erik Ekblom helms this low-budget outing with a delicate hand - delivering some offbeat comic touches and a knowing depiction of what it's like to be 17, and ready for that tantalising encounter which is going to set you on your way.
"Screwed has charm, wit and a real sweetness. Will leave you feeling warm." - BIG GAY PICTURE SHOW
"[A] poignant coming out, coming-of-age romance" - SAN FRANCISCO BAY TIMES
Cast: Mikko Kauppila, Valtteri Lehtinen, Sanna Majuri, Amanda Virolainen, Ossi Ågren
Director: Nils-Erik Ekblom
Sessions
Saturday, 7 October 2017: 3:30 PM (ends 5:10 PM) Book NowNote: Tickets $15/13/12