MET Opera: The Exterminating Angel
(Exempt)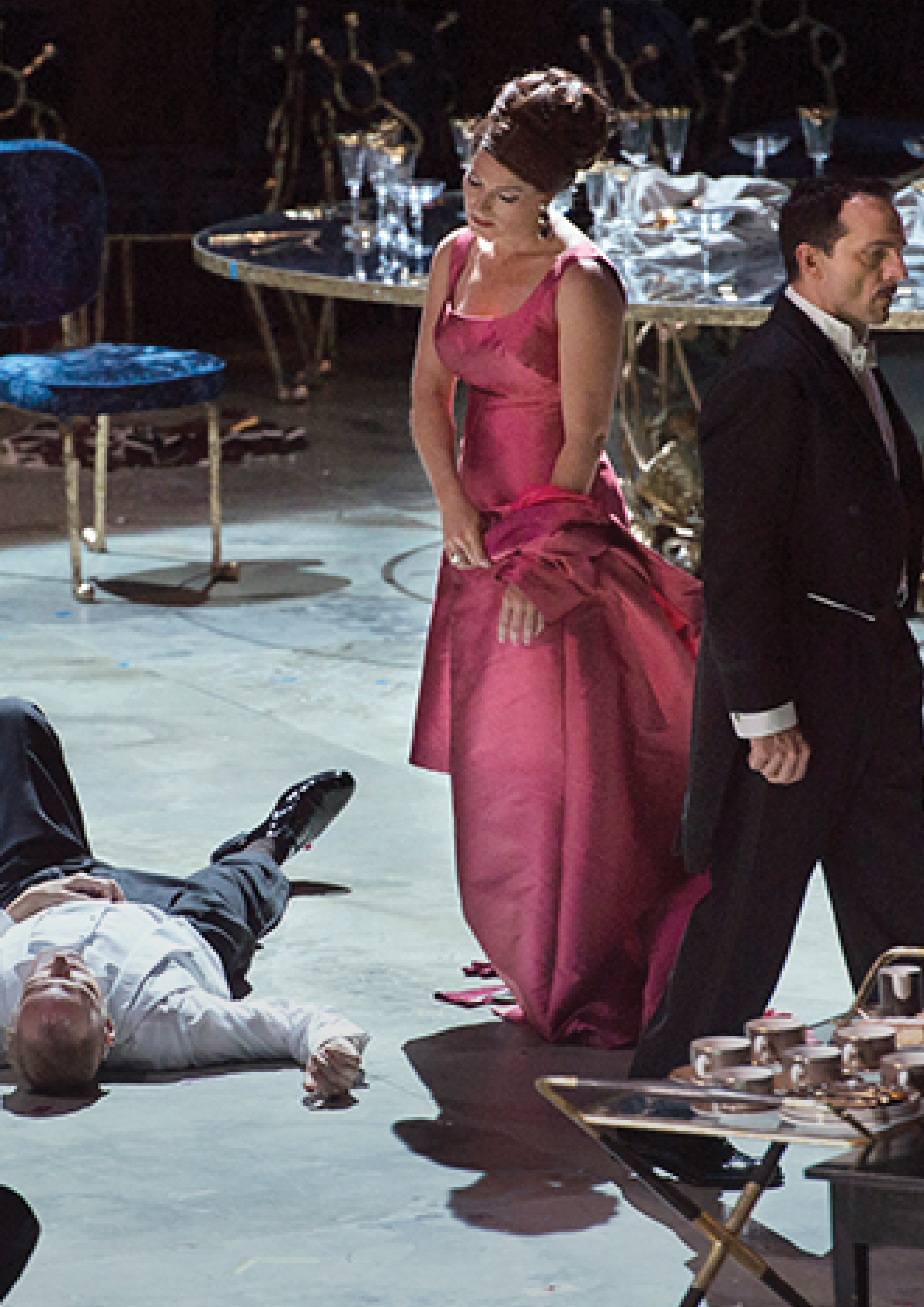 The Exterminating Angel has its Met premiere this season, conducted by the composer, Thomas Adès. The 2016 opera, co-commissioned by the Met and sung in English, is based on the screenplay by Luis Buñuel and Luis Alcoriza for the acclaimed 1962 Buñuel film.
Directed by the librettist Tom Cairns, the ensemble cast features Audrey Luna as Leticia Maynar; Amanda Echalaz as Lucia de Nobile; Sally Matthews as Silvia de Ávila and Sophie Bevan as Beatriz, both in Met debuts; Alice Coote as Leonora Palma; Christine Rice as Blanca Delgado; Iestyn Davies as Francisco de Ávila; Joseph Kaiser as Edundo de Nobile; Frédéric Antoun in his Met debut as Raúl Yebenes; David Portillo as Edmundo; David Adam Moore in his Met debut as Col. Álvaro Gómez; Rod Gilfry as Alberto Roc; Kevin Burdette as Señor Russell; Christian Van Horn as Julio; and John Tomlinson as Dr Carlos Conde.
The Exterminating Angel is a co-commission and co-production with the Royal Opera House, Covent Garden; Royal Danish Theatre; and Salzburg Festival, where the production premiered in 2016.
Cast: Audrey Luna, Amanda Echalaz, Sally Matthews, Sophie Bevan, Alice Coote, Christine Rice, Iestyn Davies, Joseph Kaiser, Frédéric Antoun, David Portillo, David Adam Moore, Rod Gilfry, Kevin Burdette, Christian Van Horn, John Tomlinson
Conductor: Thomas Adès Production: Tom Cairns
Sessions
Starts from Saturday, 9 December 2017. Session times to be announced.