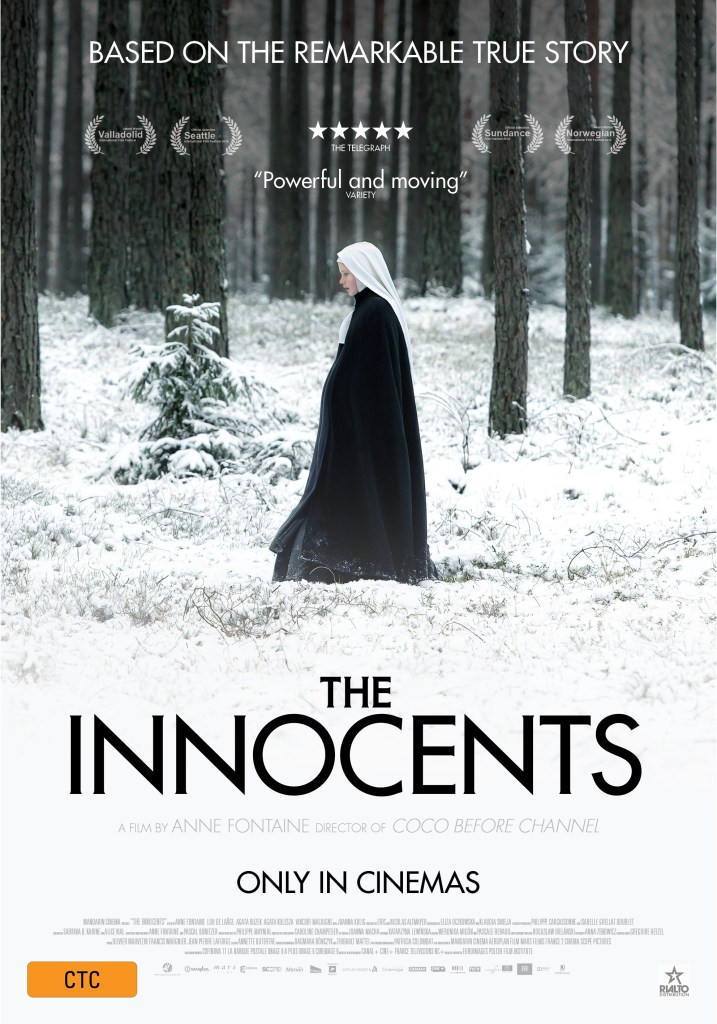 Warsaw, December 1945: the second World War is finally over and Mathilde is treating the last of the French survivors of the German camps. When a panicked Benedictine nun appears at the clinic one night begging Mathilde to follow her back to the convent, what she finds there is shocking: a holy sister about to give birth and several more in advanced stages of pregnancy through being raped by brutal Soviet soldiers nearby. A non-believer, Mathilde enters the sisters' fiercely private world, dictated by the rituals of their order and the strict Rev. Mother. Fearing the shame of exposure, the hostility of the new anti-Catholic Communist government, and facing an unprecedented crisis of faith, the nuns increasingly turn to Mathilde as their belief and traditions clash with harsh realities.
"fervently and strongly performed" - GUARDIAN
"An utterly graceful film about an almost graceless time." - FLICKS.CO.NZ
"a spiritually and emotionally complex real-life slice of history" - ROBEREBERT.COM
"a restrained but cumulatively powerful French-Polish drama" - VARIETY
Cast: Lou de Laâge, Agata Buzek, Agata Kulesza
Director: Anne Fontaine
Sessions
Starts from Thursday, 15 June 2017. Session times to be announced.