The Leisure Seeker Rotary Fundraiser
(M)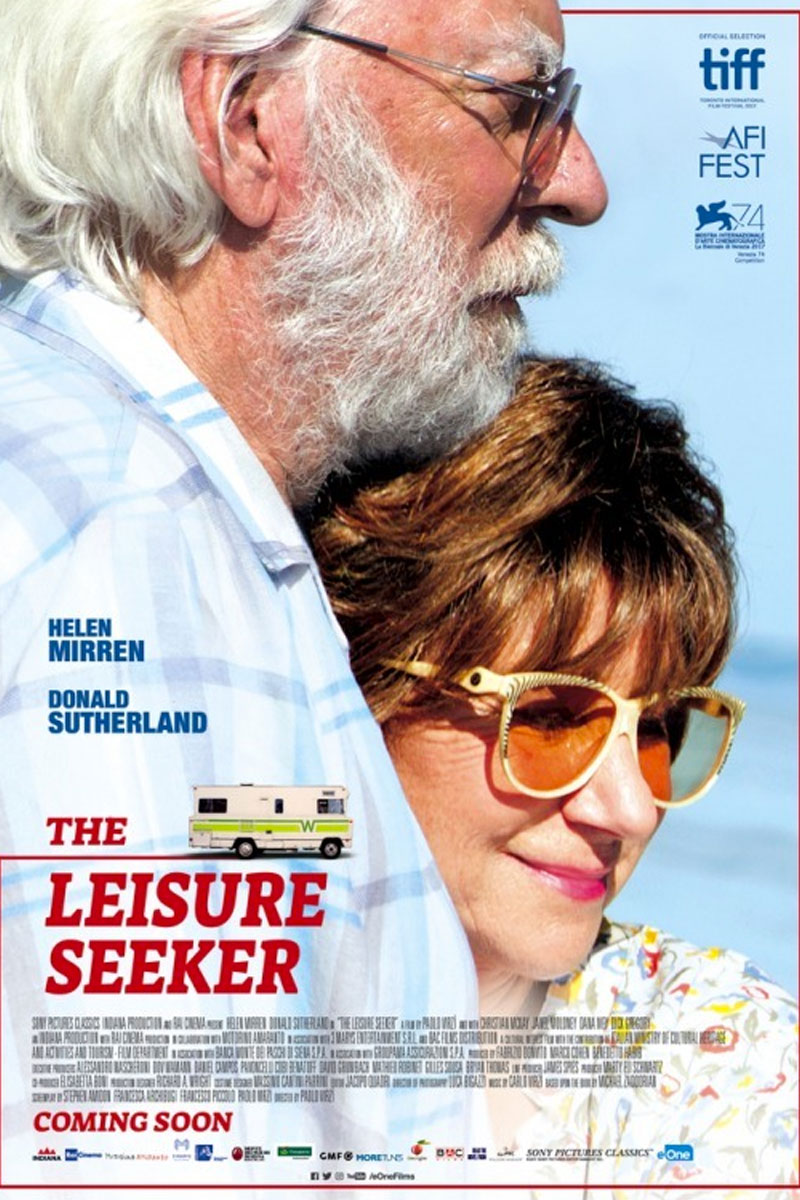 Blackheath Rotary would like to invite you to a movie night to support their fundraising efforts in the community and also in many overseas projects.
The Leisure Seeker follows John and Ella Spencer who have almost reached the end of the road; Ella is frail, while John's memory is failing. Instead of quietly fading away, however, the Boston seventy-somethings flee the suffocating care of their doctors and children and hop aboard their vintage campervan, The Leisure Seeker, to visit the Florida Keys house of John's hero, Ernest Hemingway.
Enjoy home-made cakes, tea and coffee while you watch the movie. Tickets $25.
Cast: Helen Mirren, Donald Sutherland, Kirsty Mitchell
Director: Paolo Virzì
Sessions
Friday, 29 June 2018: 8:00 PM (ends 10:05 PM) ReserveNote: Tickets $25