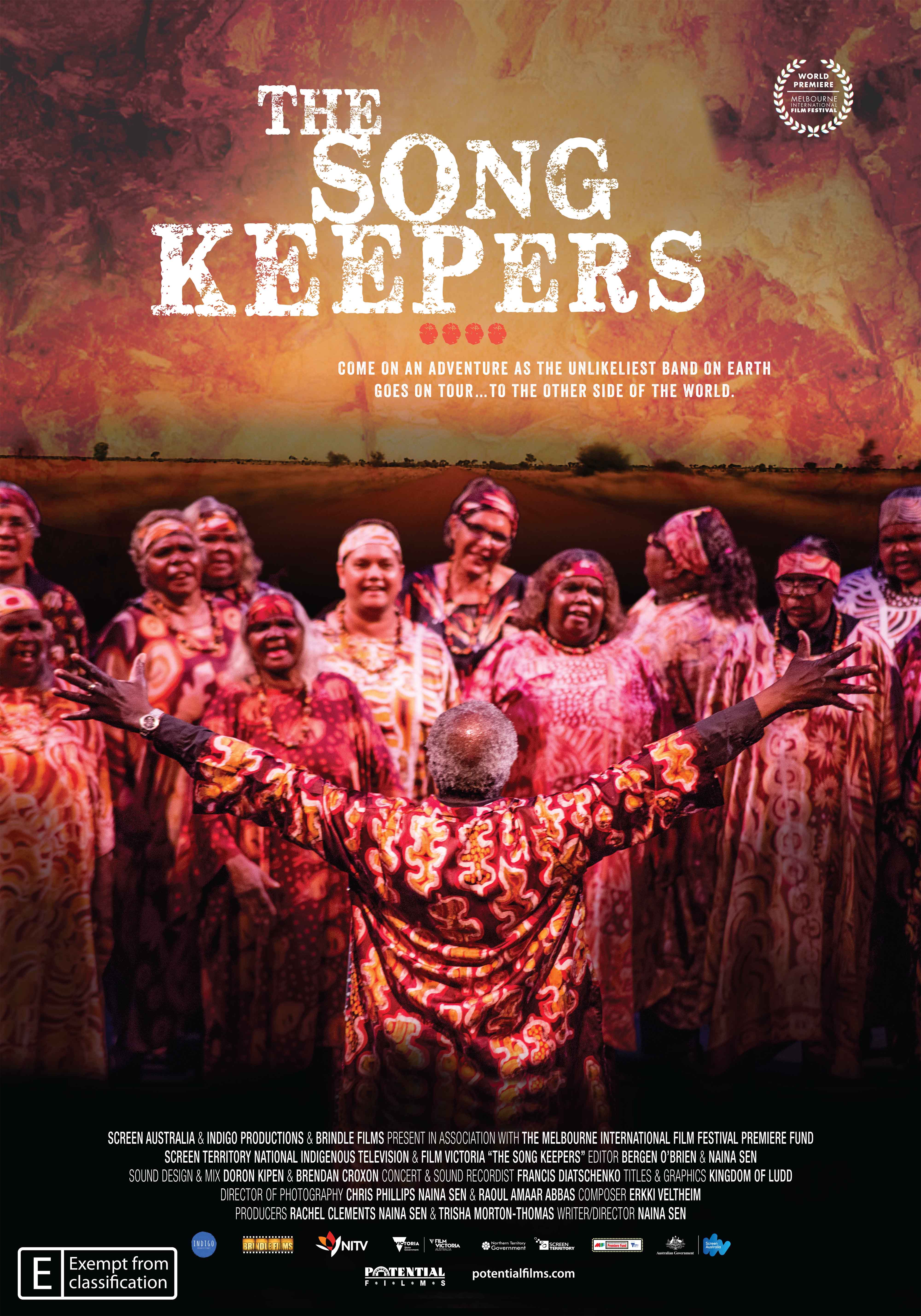 In the obscure churches of remote Central Australia, a 140-year musical legacy of ancient Aboriginal languages, German sacred poetry and baroque music is being preserved by four generations of song women. The Song Keepers tells the unknown story of the choral heritage of remote Aboriginal communities in Central Australia past and present, through the women that make up the Central Australian Aboriginal Women's Choir. Their music is the perfect manifestation of how they hold their strong traditional culture and modern faith in perfect balance, unabashedly and unapologetically.
As the 32 strong choir embarks on a three week historical tour of Germany, to take back the hymns that were given to their great grandparents by German missionaries, but in their own Western Arrarnta and Pitjantjatjara languages, we celebrate these women and their extraordinary relationship with South American born Morris Stuart, their charismatic conductor and musical director. Morris has worked with the women for almost a decade to revive the dying practice of choral singing at a time when it was almost extinct. Against all odds, together they take their music and stories of cultural survival, identity and cross-cultural collaboration to the world.
Through their music, never seen before archival material and intimate interviews we explore this incredible musical legacy and the complex, unspoken duality of central desert identity that goes with it.
"The Song Keepers is a remarkable and enormously enjoyable documentary" - SYDNEY MORNING HERALD
"Standing ovation for the Central Australian Aboriginal Women's Choir" - NATIONAL INDIGENOUS TELEVISION
"Joyous ode to cross-cultural collaboration" - GOETHE-INSTITUT AUSTRALIA
Cast: Daphne Puntjina, Morris Stuary, Marion Swift, Nicholas Williams, Theresa Nipper, Heather Douglas
Director: Naina Sen