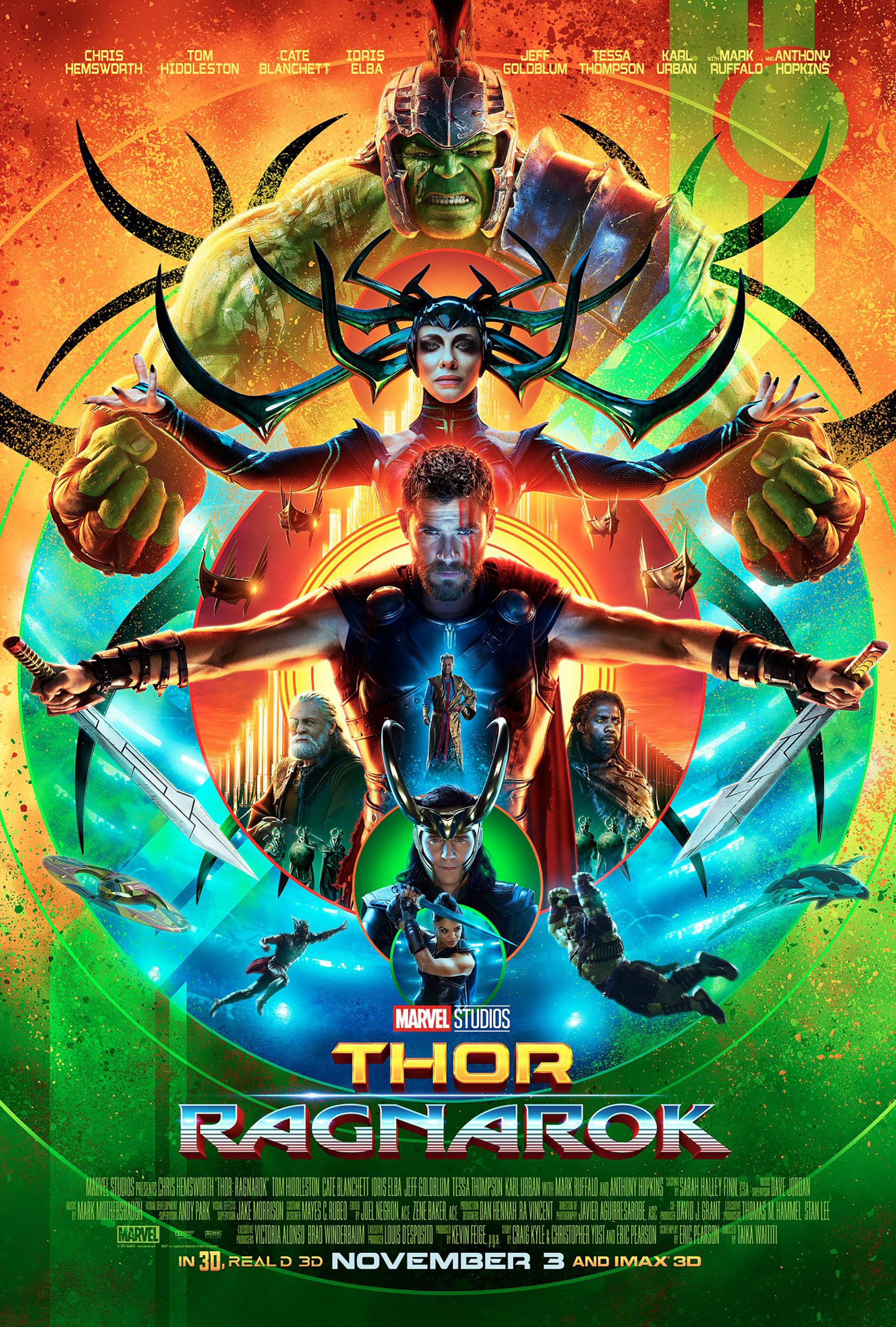 From the director of Hunt for Wilderpeople, director Taika Waititi's take on the Thor franchise is exciting, funny, and above all fun.
Thor is imprisoned on the other side of the universe without his mighty hammer and finds himself in a race against time to get back to Asgard to stop Ragnarok - the destruction of his homeworld and the end of Asgardian civilization - at the hands of an all-powerful new threat, the ruthless Hela. But first he must survive a deadly gladiatorial contest that pits him against his former ally and fellow Avenger - the Incredible Hulk!
Screening in 2D and 3D.
"an exhilarating, fresh take on the superhero movie, a smashingly good two hours of fun you won't want to take back." - NEWS.COM.AU
"almost certainly the best time you'll have at the movies this year." - FILMINK AUSTRALIA
"It basically throws up its hands at its own ridiculousness and plays it all for laughs - and it gets them." - GUARDIAN
Cast: Chris Hemsworth, Tom Hiddleston, Cate Blanchett, Idris Elba, Jeff Goldblum, Tessa Thompson, Karl Urban, Mark Ruffalo, Anthony Hopkins, Benedict Cumberbatch
Director: Taika Waititi