Time to Draw the Line -SOLD OUT-
(CTC)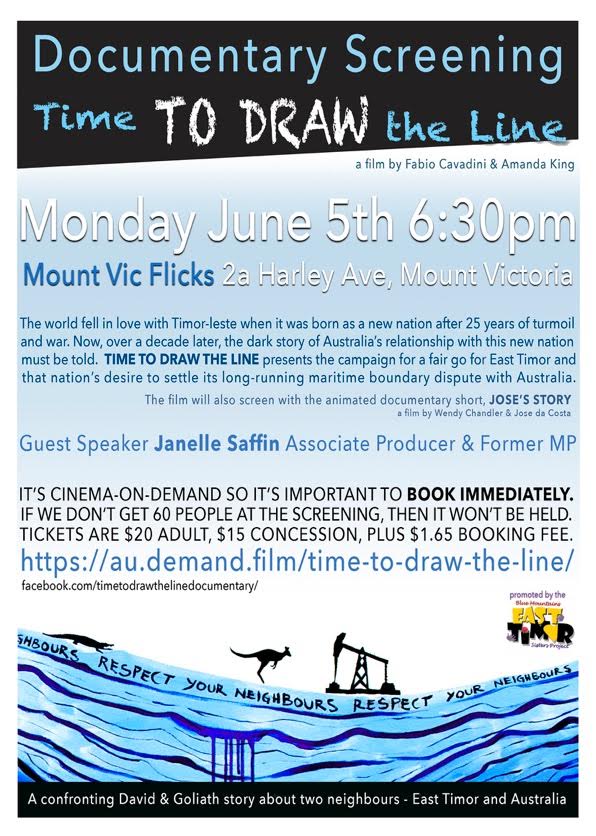 Presented by The Blue Mountains East Timor Sistors.
The world fell in love with Timor-leste when it was born as a new nation after 25 years of turmoil and war. Now, over a decade later, the dark story of Australia's relationship with this new nation must be told. Time to Draw the Line presents the campaign for a fair go for East Timor and that nation's desire to settle its long-running maritime boundary dispute with Australia.
The film will also screen with the animated documentary short Jose's Story, a film by Wendy Chandler and Jose da Costa.
Associate producer and former MP, Janelle Saffin will be guest speaker.
Tickets $20/15.  Book now at tickets.demand.film/event/1677.
For more information visit the Time to Draw the Line facebook page.
Sessions
Monday, 5 June 2017: 6:30 PM (ends 8:15 PM) SOLD OUTNote: Tickets $20/15