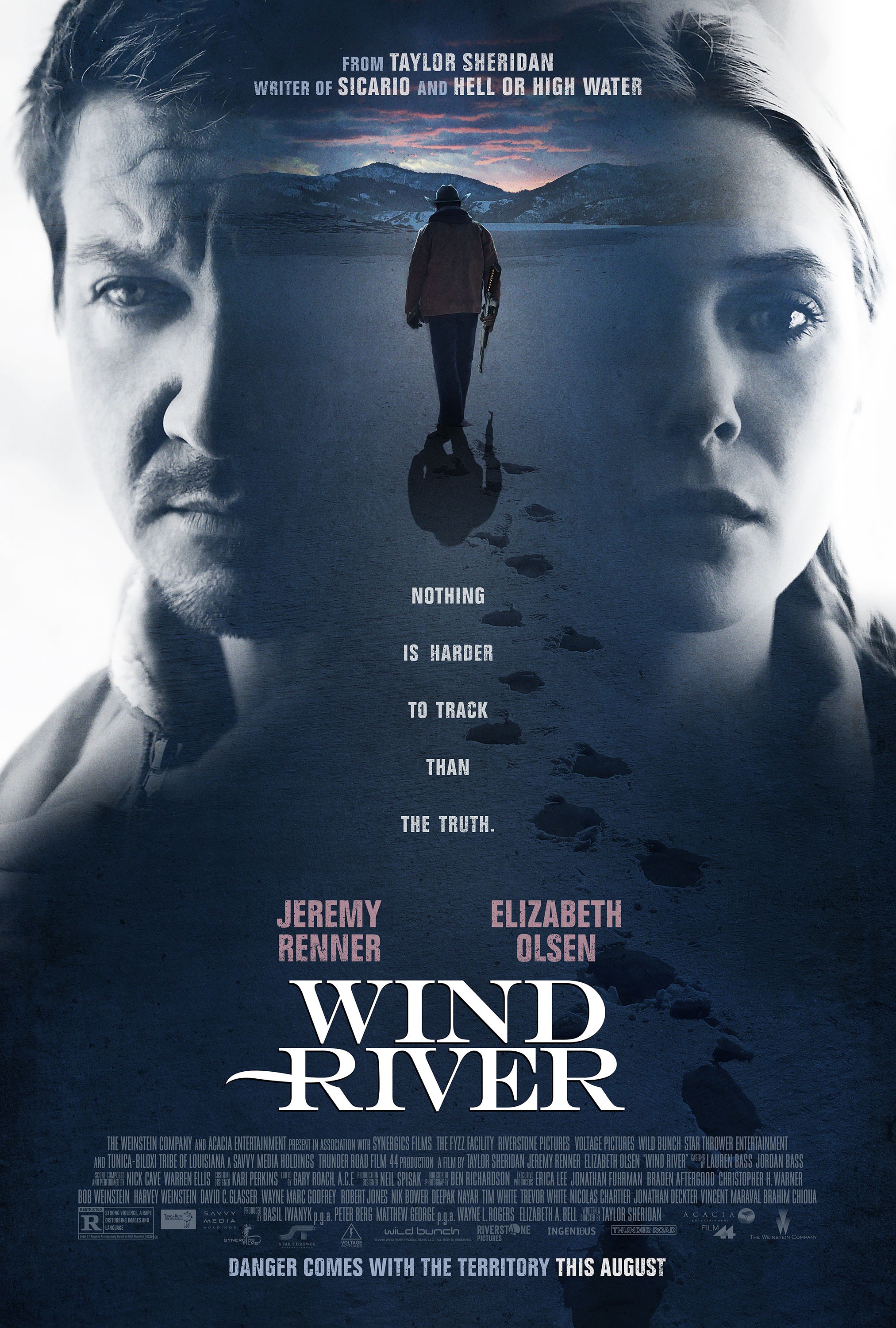 Acclaimed screenwriter Taylor Sheridan makes his directorial debut with the final film in his trilogy of screenplays on the American frontier, including Sicario and Hell or High Water.
Local game tracker Cory Lambert, stumbles upon the body of a murdered teenage girl, frozen in the desolate wilderness of the Wind River Indian Reservation. Still trying to come to terms with the death of his own teenage daughter, Cory is forced, most brutally, to confront his own past. When rookie FBI agent Jane Banner is assigned to the case, she enlists Cory's help to navigate the unfamiliar terrain and unforgiving conditions as the two venture deep into a world ravaged by violence and the elements.
Wind River is a stark look at life on the edge of an imposing wilderness, where the rule of law is eclipsed by the laws of nature.
"An engaging thriller, anchored by a strong sense of place and a great performance from Jeremy Renner." - ROBEREBERT.COM
"This bitter, visceral, and almost parodically intense thriller knows what it takes to survive." - INDIEWIRE
"A strong directorial debut." - HOLLYWOOD REPORTER
"demonstrates both that Sheridan can direct with ease and that his written work is eminently filmable." - SCREEN INTERNATIONAL
Cast: Elizabeth Olsen, Jeremy Renner, Jon Bernthal
Director: Taylor Sheridan