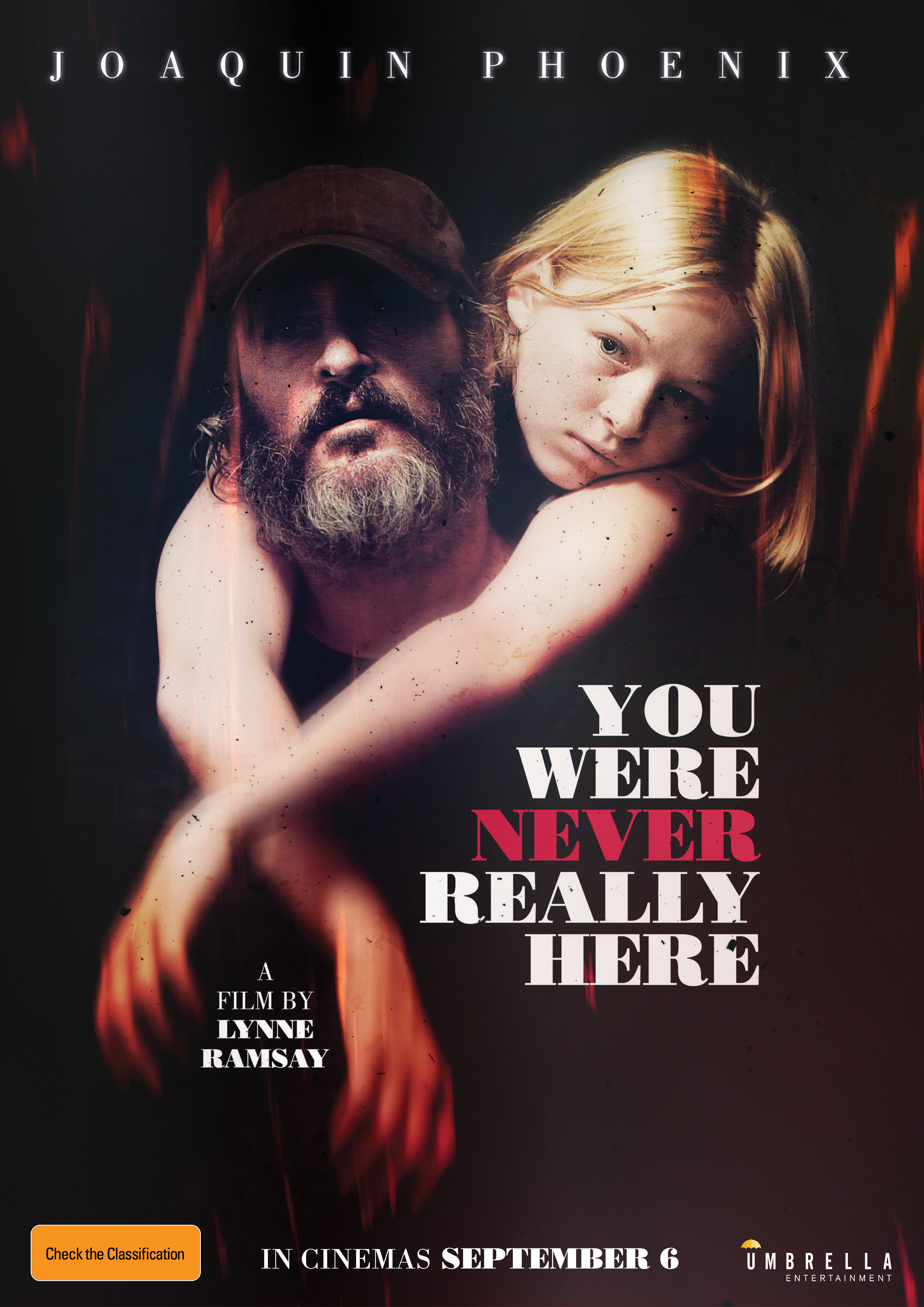 Winner of Best Actor and Screenplay at Cannes 2017.
Joe is an enigmatic presence, whose mind flickers with snapshots of a horrific childhood and his traumatic military experiences. A hired gun for a private detective, Joe specialises in rescuing missing girls from sex traffickers, with his latest assignment quickly spiralling out of control.
A brilliant score by Radiohead's Johnny Greenwood adds the finishing touch to a devastating film about the after-effects of physical and emotional violence.
"The sheer power of artistic skill on the screen is striking and demands attention." - FORBES
"Joaquin Phoenix is simply stupendous in a revenge thriller from the brilliant Scottish filmmaker Lynne Ramsay that gets under your skin and makes it crawl. You won't know what hit you." - ROLLING STONE
"a demanding film, but it's not a reckless one. To watch it is to see a rigorous and intensely creative filmmaker at work." - TIME MAGAZINE
"It's masterful work from one of the best actors of his generation." - NOW TORONTO
"A taut and almost unbearably intense 90-minutes, without an ounce of fat on it. Ramsay doesn't give you a second to breathe." - ROGEREBERT.COM
"An intense and brutal thriller, this is our millennium's Taxi Driver" - UK METRO
"a dreamlike drama that wilfully defies convention" - GUARDIAN
Cast: Joaquin Phoenix, Ekaterina Samsonov, Alessandro Nivola
Director: Lynne Ramsay