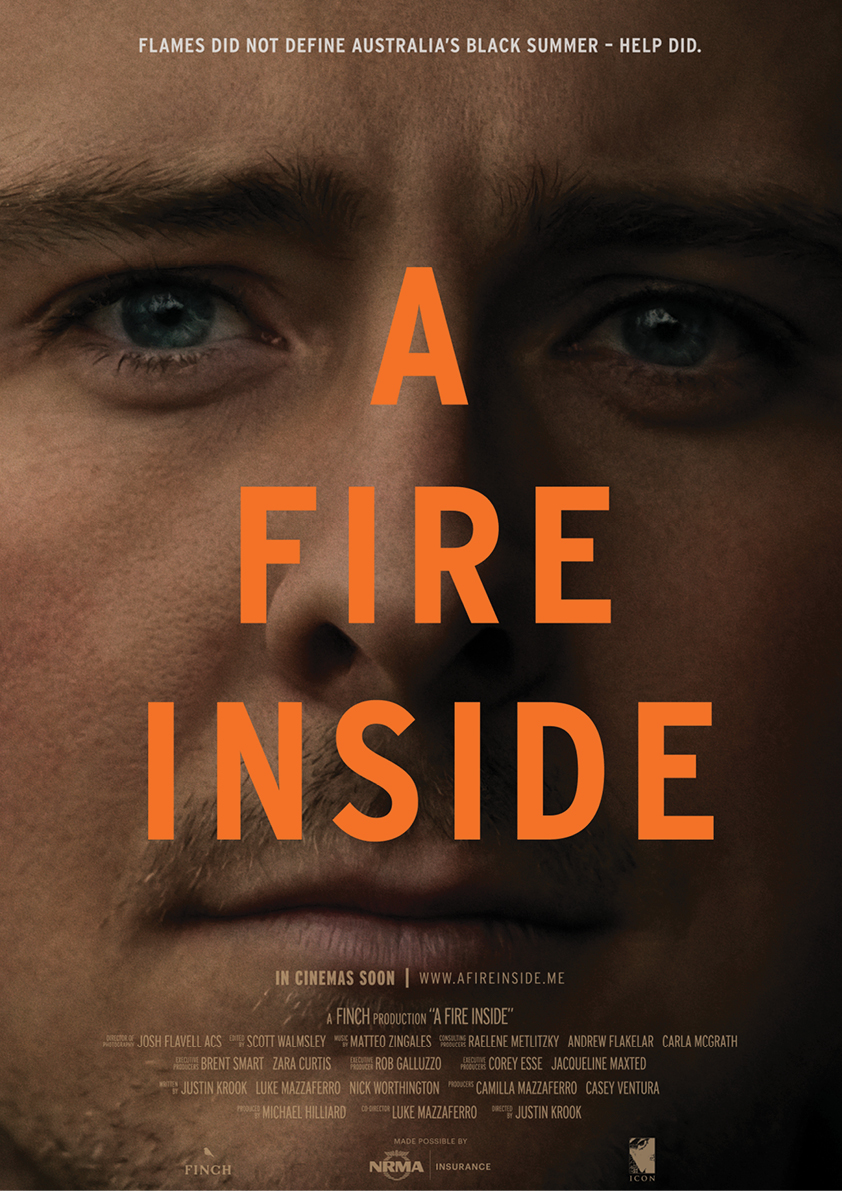 As the world looked on in horror at Australia's apocalyptic bushfires of 2019-20, the selfless acts of everyday people defined the spirit of a nation but took an astounding toll.
When a volunteer firefighter drives his car into almost certain death during the worst fires in Australian history, he does it because he 'has a job to do'. Three months later, the fires are out but his nightmares are just beginning. What's tormenting him, however, isn't the memory of flames.
Turning a sensitive lens on the unprecedented devastation of Australia's 2019/2020 'Black Summer' bushfires, from a country-wide emergency to the astonishing stories of help that emerged, A Fire Inside presents an inspirational look at the way people respond to crisis and its true cost to the human spirit.
Directors Justin Krook and Luke Mazzaferro interview volunteers, farmers, publicans and pensioners, uncovering stories of devastating heartbreak but also of astonishing resilience.
Cast: Nathan Barnden, Shane Fitzsimmons, John Brogden, Paula Zaja, Sue Ashton
Directors: Justin Krook, Luke Mazzaferro
★★★★★ "a powerful documentary about resilience and the importance of volunteering and community" - BRISBANISTA
★★★★½ "a homage to those who survive and how we can learn from their willingness to set foot on a burning road to resilience" - REVIEWSBYJUDITH.COM
"[the] horrific images and the heartbreaking moments are balanced against the idea that humans are able to be selfless and that it is through others that we are able to heal" - FILMINK