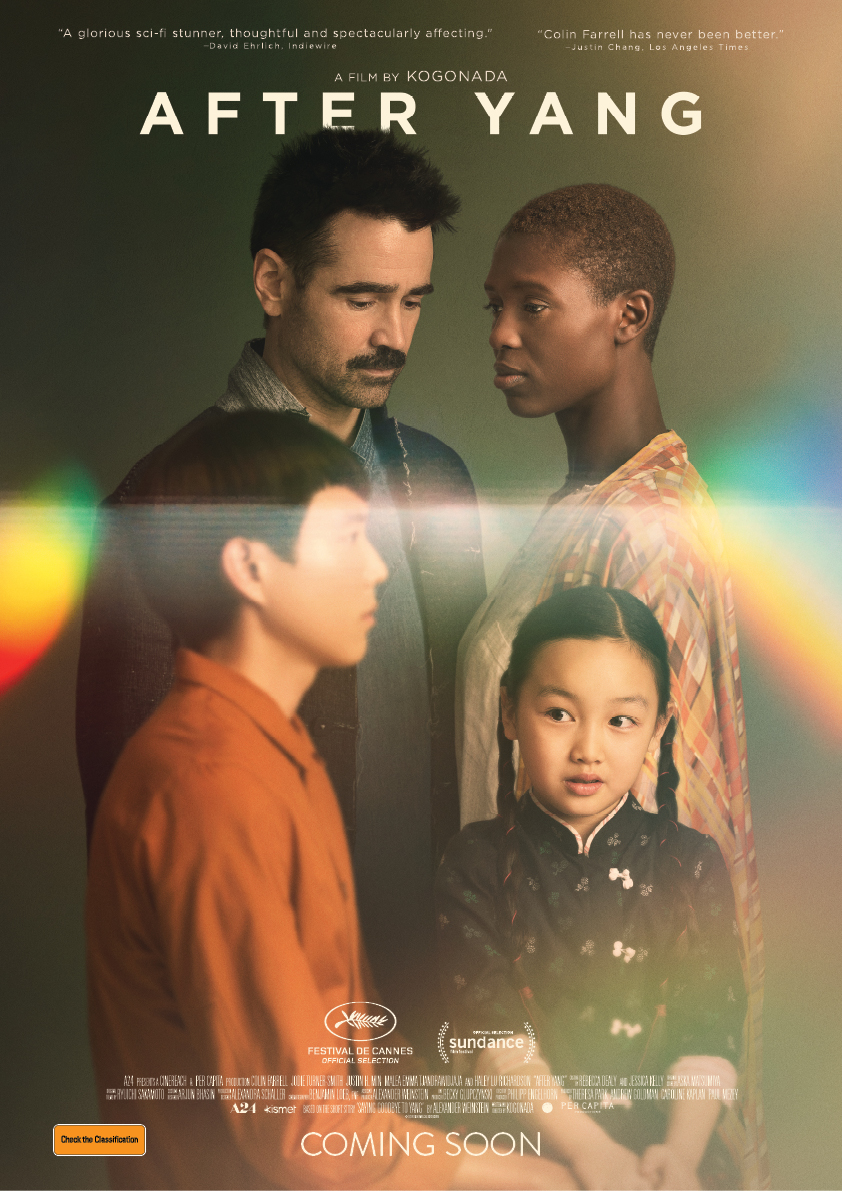 When his young daughter's beloved companion — an android named Yang — malfunctions, Jake searches for a way to repair him. In the process, Jake discovers the life that has been passing in front of him, reconnecting with his wife and daughter across a distance he didn't know was there.
Cast: Colin Farrell, Jodie Turner-Smith, Justin H. Min, Malea Emma Tjandrawidjaja
Director: Kogonada
★★★★ "Compelling and intriguing, the film continually shifts into unanticipated directions. Farrell gives a particularly fine performance as the increasingly frustrated and thwarted Jake." DAVID STRATTON
★★★★ "The slight story unfurls with precision, slowly unrolling in way that allows the emotion of the scenes to creep in." OBSERVER UK
★★★★ "A powerful, moving drama about what it means to be alive." ROGEREBERT.COM
★★★★ "Director Kogonada creates a quiet, beautifully shot, thoughtfully acted film that explores humanity, nature, and relationships." COMMON SENSE MEDIA
★★★★ "A remarkably refreshing spin on the age-old tale of artificial intelligence developing sentience" FLICKERING MYTH
Sessions
Starts from Thursday, 2 June 2022. Session times to be announced.