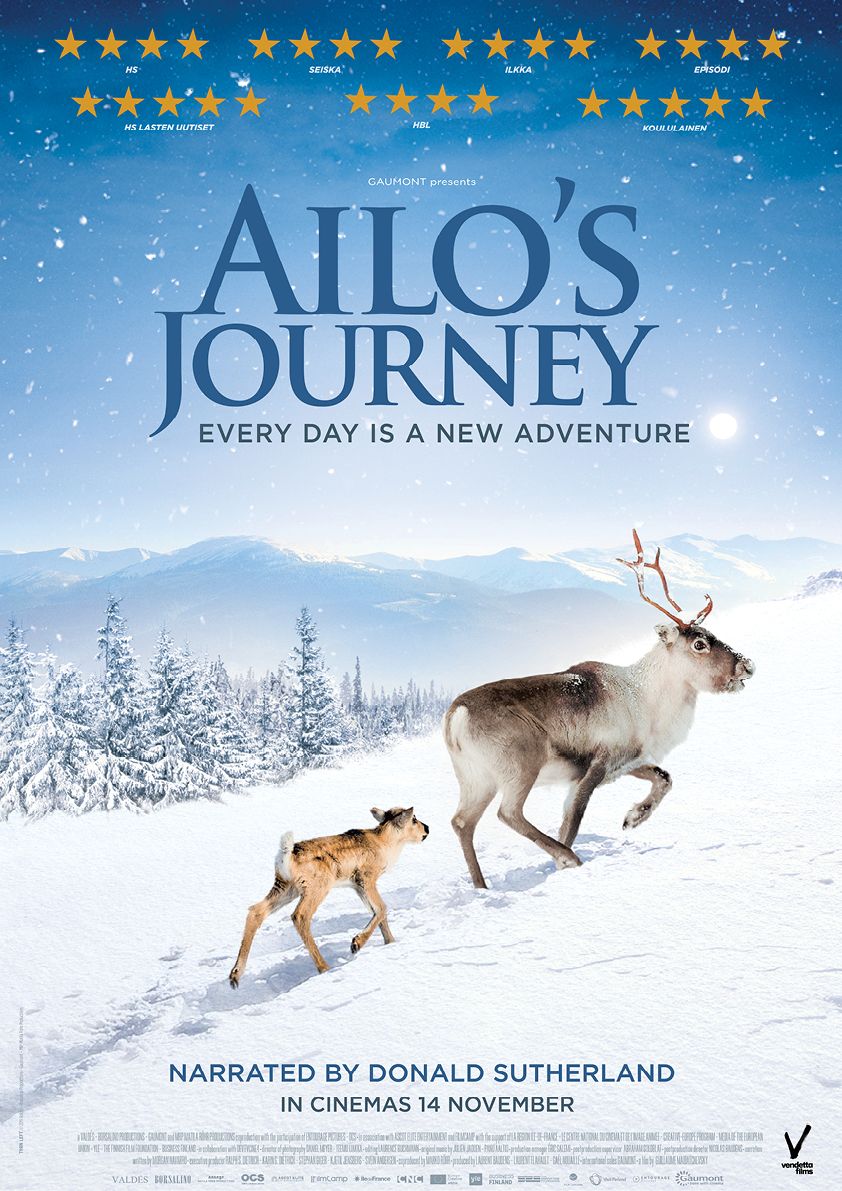 Narrated by Golden Globe winner, Donald Sutherland, this is the incredible story of Ailo, the little reindeer.
An uplifting - and festive -  tale that follows the journey of little Ailo, a newborn reindeer, as he navigates his first year of life in the snowy landscapes of a picturesque Lapland. Frail and vulnerable, Ailo must learn to walk, run, leap and hide to ensure he survives the long, treacherous journey with the herd.
An inspirational story, in which a bleak wilderness is warmed by a mother's endless love as she watches over Ailo in his incredible adventures with other creatures of the Arctic.
"beautifully filmed, with sweeping vistas highlighting Lapland's stunning terrain" - FILM THREAT
"a surprisingly captivating watch" - STUFF.CO.NZ
Narrated by Donald Sutherland
Director: Guillaume Maidatchevsky
Sessions
Starts from Thursday, 19 December 2019. Session times to be announced.