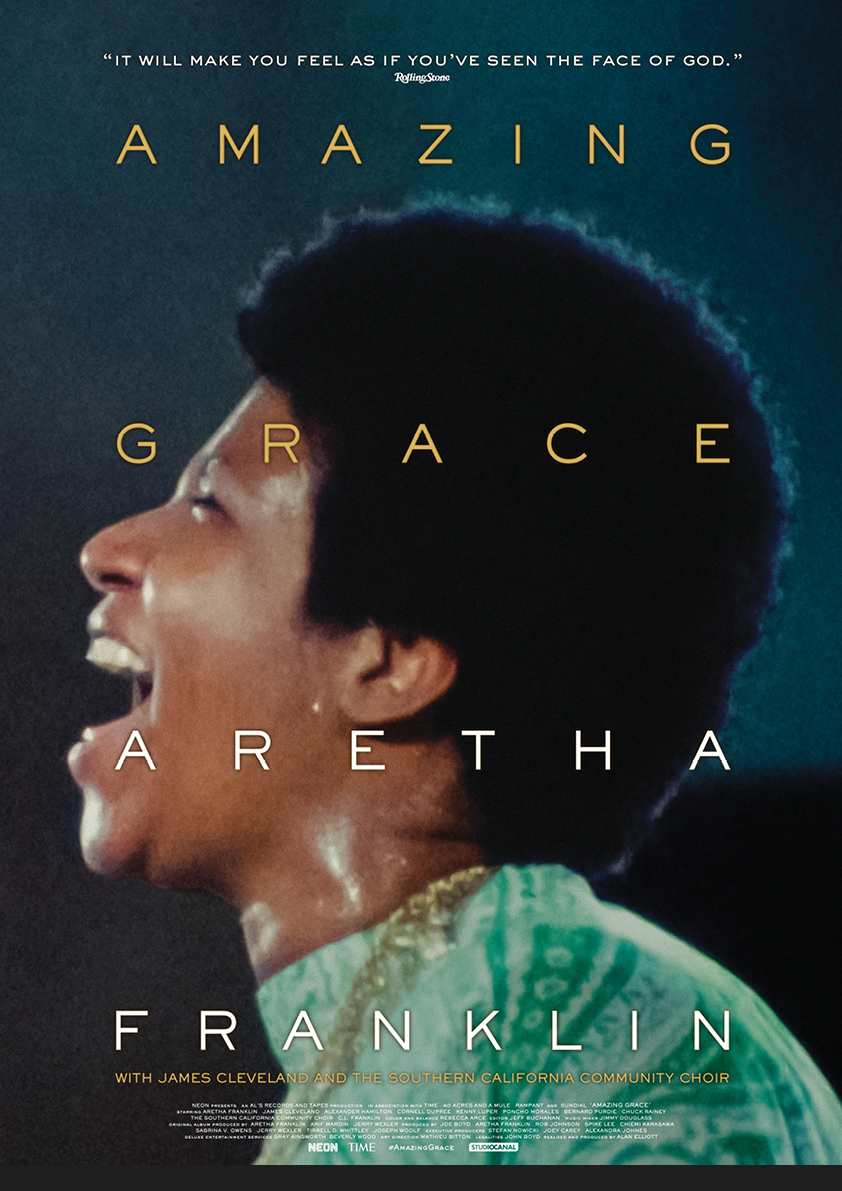 The legendary singer and daughter of a Detroit preacher was raised on gospel music. After a string of hits, at age 29 she returned briefly to her roots. Over two days at L.A.'s New Temple Missionary Baptist Church, accompanied by the Southern Californian Community Choir, Aretha sang from the heart and her astounding performance was captured by filmmaker Sydney Pollack. The resulting recording, Amazing Grace, became her most successful album, but the film of her performance – for multiple reasons – was never released...until now. In the audience her father, legendary gospel singers and Mick Jagger are squished alongside camera crew and sound technicians. But all eyes and ears are on the Queen of Soul herself – and she's never been more mesmerising.
★★★★★ "a transcendent joy." - GUARDIAN
★★★★★ "the stuff of legend." - NOW TORONTO
★★★★★ "the closest thing to witnessing a miracle...truly is amazing grace." - ROLLING STONE
Cast: Aretha Franklin, Reverend James Cleveland, C.L. Franklin
Directors: Alan Elliott, Sydney Pollack
Sessions
Starts from Thursday, 3 October 2019. Session times to be announced.