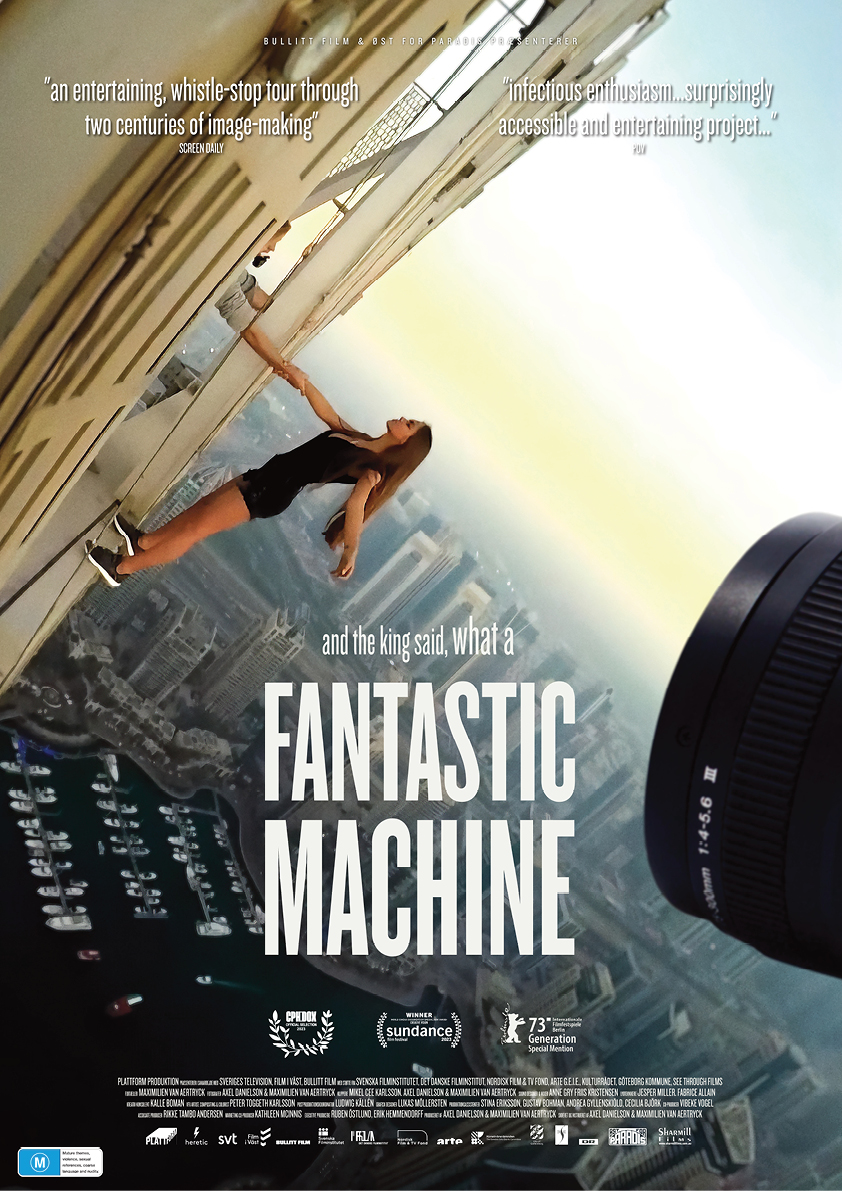 What happens when humanity's infatuation with itself and an untethered free market meet 45 billion cameras…
Filmmakers Axel Danielson and Maximilien Van Aertryck once again turn their cameras directly on society, this time to explore, explain and expose how our unchecked obsession with image has grown to change our human behavior. From Camera Obscura and the Lumieres Brothers all the way to Youtube and the world of social media, the film chronicles how we went from capturing the image of a backyard to a multi-billion- euro content industry in just 200 years.
With an exclusive use of archival and found footage, the film uses the very medium it examines, in a self-reflective yet hilarious montage.
Narrator: Maximilien Van Aertryck
Directors: Axel Danielson, Maximilien Van Aertryck
★★★★½ "One can always take a photo, but they can't control anymore how it will be used or the story that is created with it. It's truly a fantastic machine, but in the hands of the nefarious, it can be devastating, too." ELEMENTS OF MADNESS
★★★★ "It is highly satisfying that this feature film about the history and cultural impact of photography - and, by extension, film and television - should be such a lovely example of the Reithian principles to "inform, educate and entertain" EYE FOR FILM
"A fascinating, captivating, and multifaceted film about the evolution of the moving image" LA ESTATUILLA
"A kaleidoscopic meta-selfie about how we see ourselves through photo and video images. It is sometimes dizzying, sometimes dazzling." ROGEREBERT.COM
"Seeing is believing in Fantastic Machine, an entertaining, whistle-stop tour through two centuries of image-making from the first precious photograph to an era in which everyone is a potential 'content provider'." SCREEN INTERNATIONAL