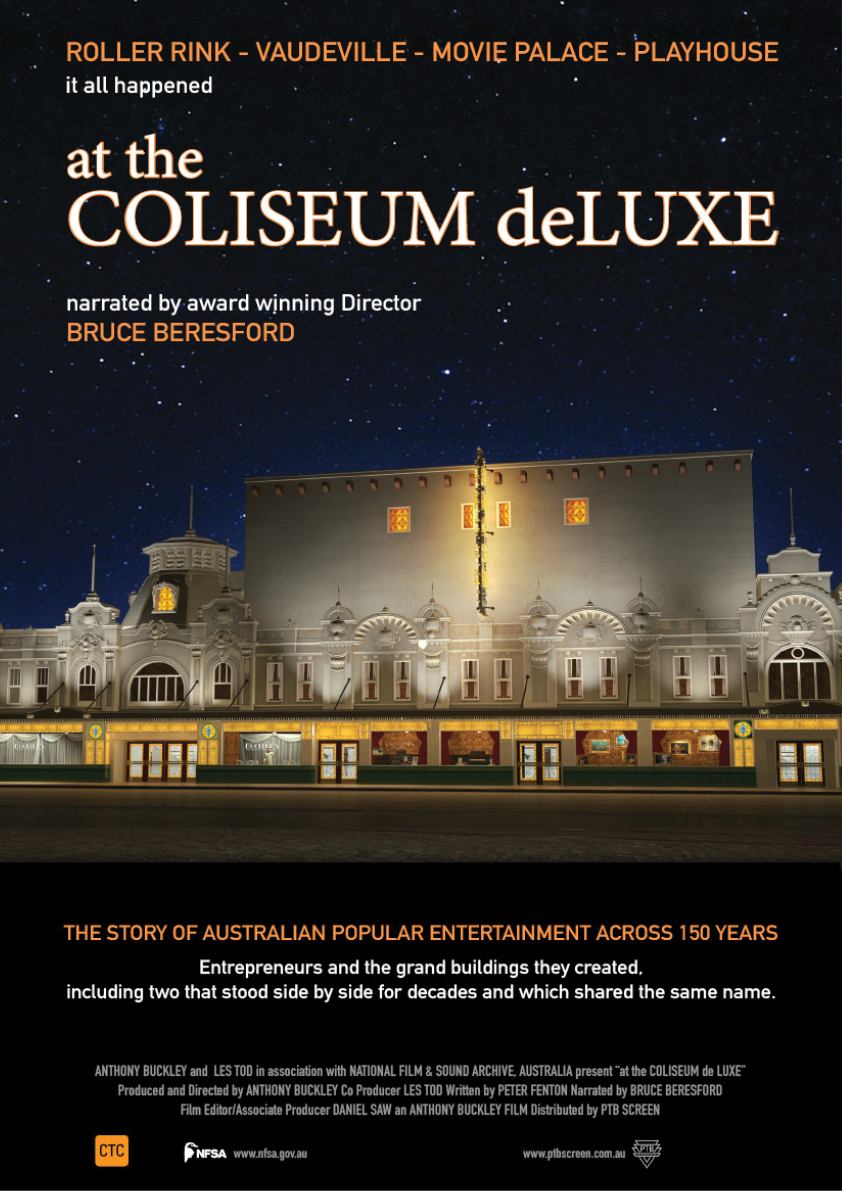 The event screening will be introduced by award-winning director, Bruce Beresford.
A look at Australian popular entertainment across 150 years at North Sydney's once standing Coliseum deLuxe. Having survived multiple wars, changing attitudes, and an ongoing handover of ownership, the history of the majestic venue is as dramatic as any of the productions which graced its screens.
Narrated by award-winning director Bruce Beresford (Driving Miss Daisy, Ladies in Black), you will discover a history previously unknown and amazing entertainment; including footage from Australian Cinema that has not seen in public since their original release.
Over six years of research by Les Todd and Anthony Buckley created a detailed manuscript about this duo of theatres with the same name, both at the same location. Only one photo of these two Coliseum buildings is known to survive. Using newspaper descriptions and drawings from the time, the venue has been recreated by PTB Screen in 3D to give us glorious visual details about the elaborate interiors of these fabulous theatres. 
They were known collectively as the North Sydney Coliseum. One started as a Biograph Hall named the Coliseum Theatre, which later became Doris Fitton's Independent Theatre. It's neighbour expanded into the North Sydney Coliseum Skating Rink, and later became Sydney's first true Picture Palace called the Union deLuxe, later managed by Sue Weedon.
Bookings recommended!
Click on "Book now" or visit:
trybooking.com/BGXLM
★★★★ "a loving valentine to the pioneering days of cinema in this country...meticulously researched, technically impressive and boasting narration by Bruce Beresford - this is a must for anyone interested in Australia's cinema past" - DAVID STRATTON
"proves infectious" - FILMINK AUSTRALIA
Narrated by Bruce Beresford
Director: Anthony Buckley