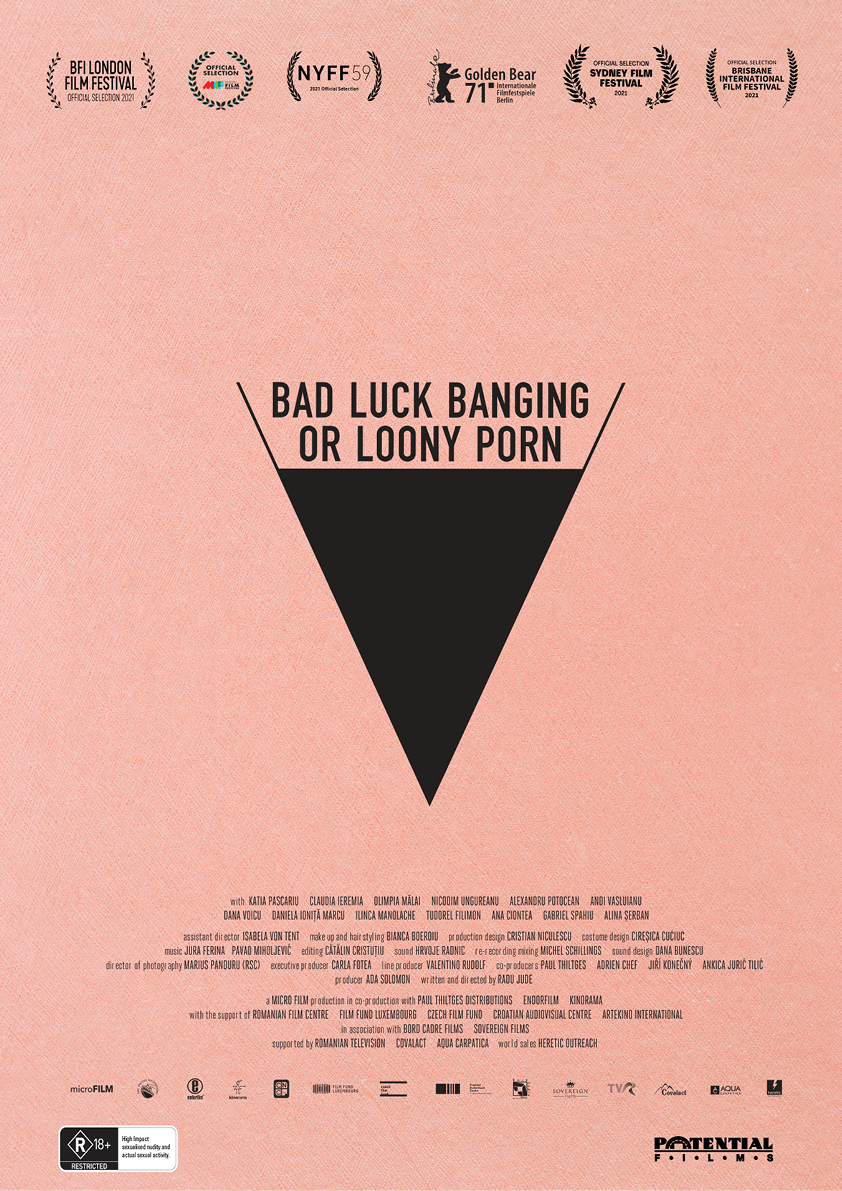 Winner of the Golden Bear for Best Film at Berlinale 2021.
Emi, a schoolteacher, finds her reputation under threat after a personal sex tape is uploaded onto the internet. Forced to meet the parents demanding her dismissal, Emi refuses to surrender.
Bad Luck Banging or Loony Porn is a film in three loosely connected parts: a walk in the city of Bucharest, then a playful essay on obscenities, all culminating, in the third part, in an incendiary comic confrontation. As playfully provocative as its title, it uses a potentially prurient premise to highlight the hypocrisy of societal norms.
Cast: Katia Pascariu, Claudia Ieremia, Olimpia Mălai, Nicodim Ungureanu, Alexandru Potocean, Andi Vasluianu
Director: Radu Jude
"Shocking, brilliant pandemic satire...Radu Jude's tale of a sex tape gone wrong jams two very different movies together for a bold, hilarious take on society's awful state" INDIEWIRE
"Cheeky, timely and very provocative" THE ARTS DESK
"This provocative and unapologetically profane Buñuelian prank [is] one of the first examples of a genuine auteur work to emerge in a world upended by COVID-19" VARIETY
"a contemptuous slap at boredom, at hypocrisy and at everything petty and mean" GUARDIAN
"a mad loopy journey equal parts enraging and wickedly funny" FLICKERING MYTH
"a sexually explicit, intellectually commanding and marvelously unruly new movie from the Romanian writer-director Radu Jude" LA TIMES