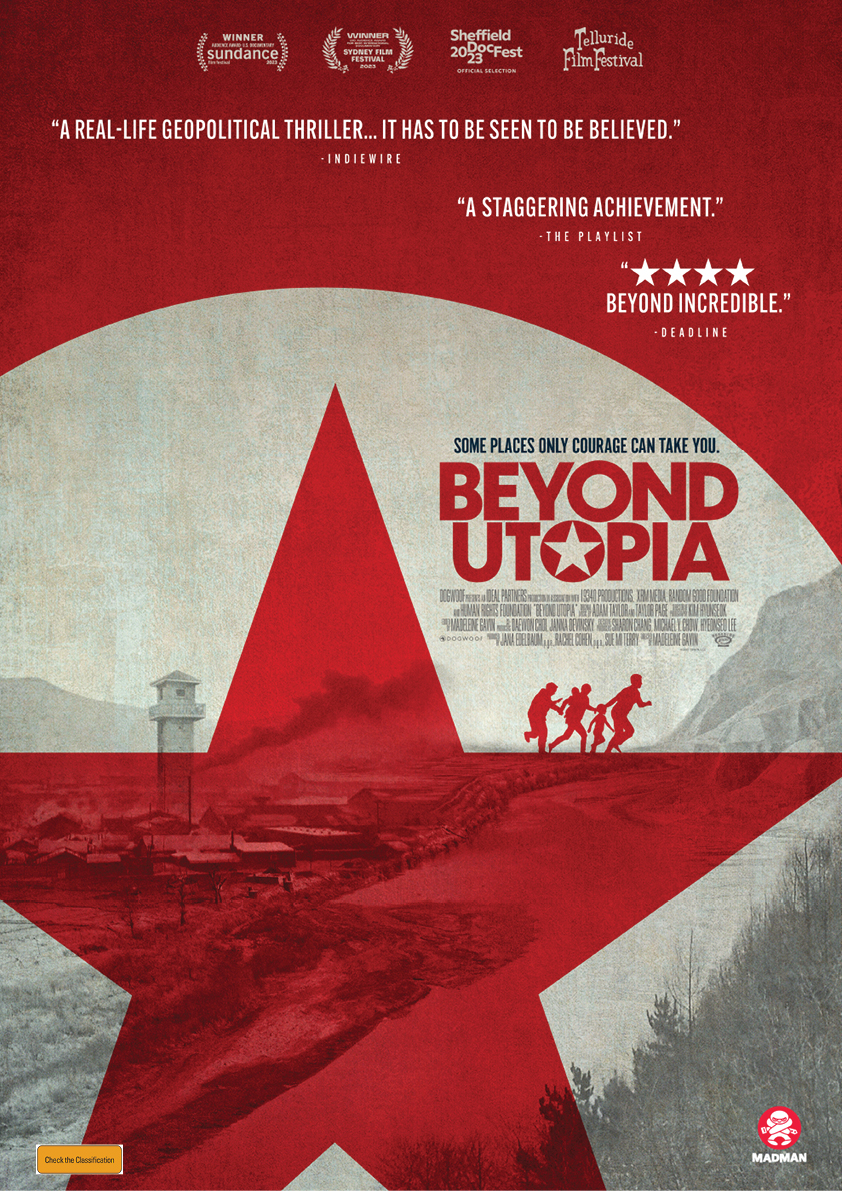 A suspenseful look at the lengths people will go to gain freedom, Beyond Utopia follows various individuals as they attempt to flee North Korea, one of the most oppressive places on Earth, a land they grew up believing was a paradise.

At the film's core are a mother desperate to reunite with the child she was forced to leave behind; a family of five — including small children and an elderly grandmother — embarking on a treacherous journey across the Yalu River and into the hostile mountains of China; and a man of God on a mission to help these desperate souls. Leaving their homeland is fraught with danger — severe punishment if caught and possibly even execution — as well as potential exploitation by unscrupulous brokers. Family members who remain behind also may face retribution. Yet these individuals are driven to take the risk.

Gripping, visceral, and urgent, Madeleine Gavin's film embeds the viewer with these family members as they attempt their perilous escape, palpably conveying life-or-death stakes. The result is a singular, illuminating, and unforgettable experience.
Cast: Douglas MacArthur, So-yeon Lee, Sung-eun Kim, Hyeonseo Lee, Jong-Nam Kim, Barbara Demick
Director: Madeleine Gavin
★★★★★ "Nothing is a recreation in Beyond Utopia. Instead, every image in this stark and urgent documentary is real, often gathered in mortal danger." FINANCIAL TIMES
★★★★★ "Beyond being nailbiting...Gavin's film is also an eye-opener." EYE FOR FILM
★★★★ "At all events, it's an outstanding documentary." GUARDIAN
★★★★ "It's compelling, illuminating and impossibly stressful." OBSERVER UK
★★★★ "It's almost indecently gripping, filmed as it happens and assembled by the director Madeleine Gavin with a consummate sense of structural rhythm and emotional power. A standout." TIMES UK