Blinded by the Light
(PG)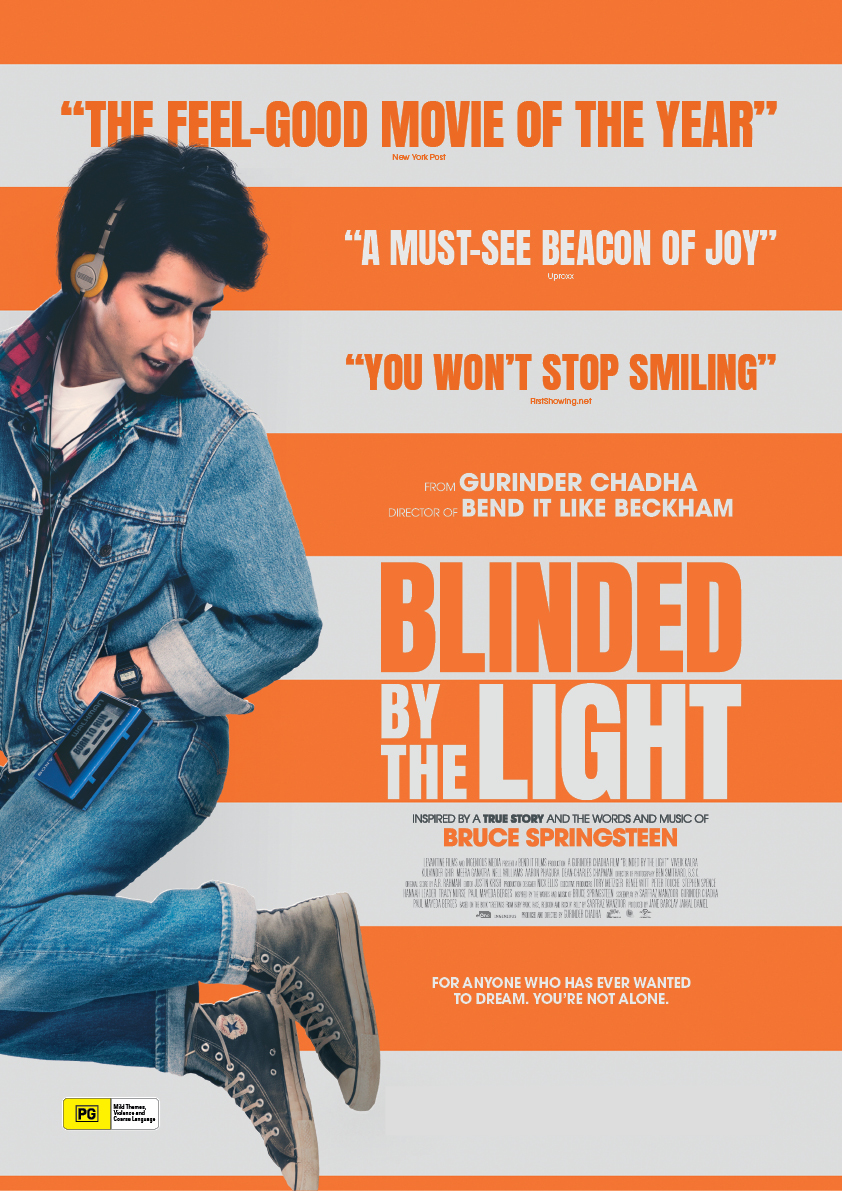 Javed is a Pakistani teenager who experiences racial and economic turmoil while living in Luton, England, in 1987. He writes poetry as a way to escape the intolerance of his hometown and the stubborn views of his traditional father. When a classmate introduces him to the music of Bruce Springsteeen, Javed sees parallels between the singer's powerful lyrics and his own working-class environment. Springsteen's melodies soon inspire Javed to find his own voice and follow his dreams.
★★★★ "an irresistible blast of pure feeling" - ROLLING STONE
★★★★ "life-affirming, heartfelt and a lot of fun" - NZ HERALD
★★★★ "blazes a beacon of hope in dark times" - UK METRO
★★★★ "an exuberant anthem to the importance of music, the need to be seen and the hope of new possibilities" - EMPIRE MAGAZINE
"part-musical, part-biopic, part-rom-com and all sheer bloody brilliance" - FILMINK AUSTRALIA
Cast: Billy Barratt, Ronak Singh Chadha Berges, Viveik Kalra
Director: Gurinder Chadha
Sessions
Starts from Thursday, 21 November 2019. Session times to be announced.