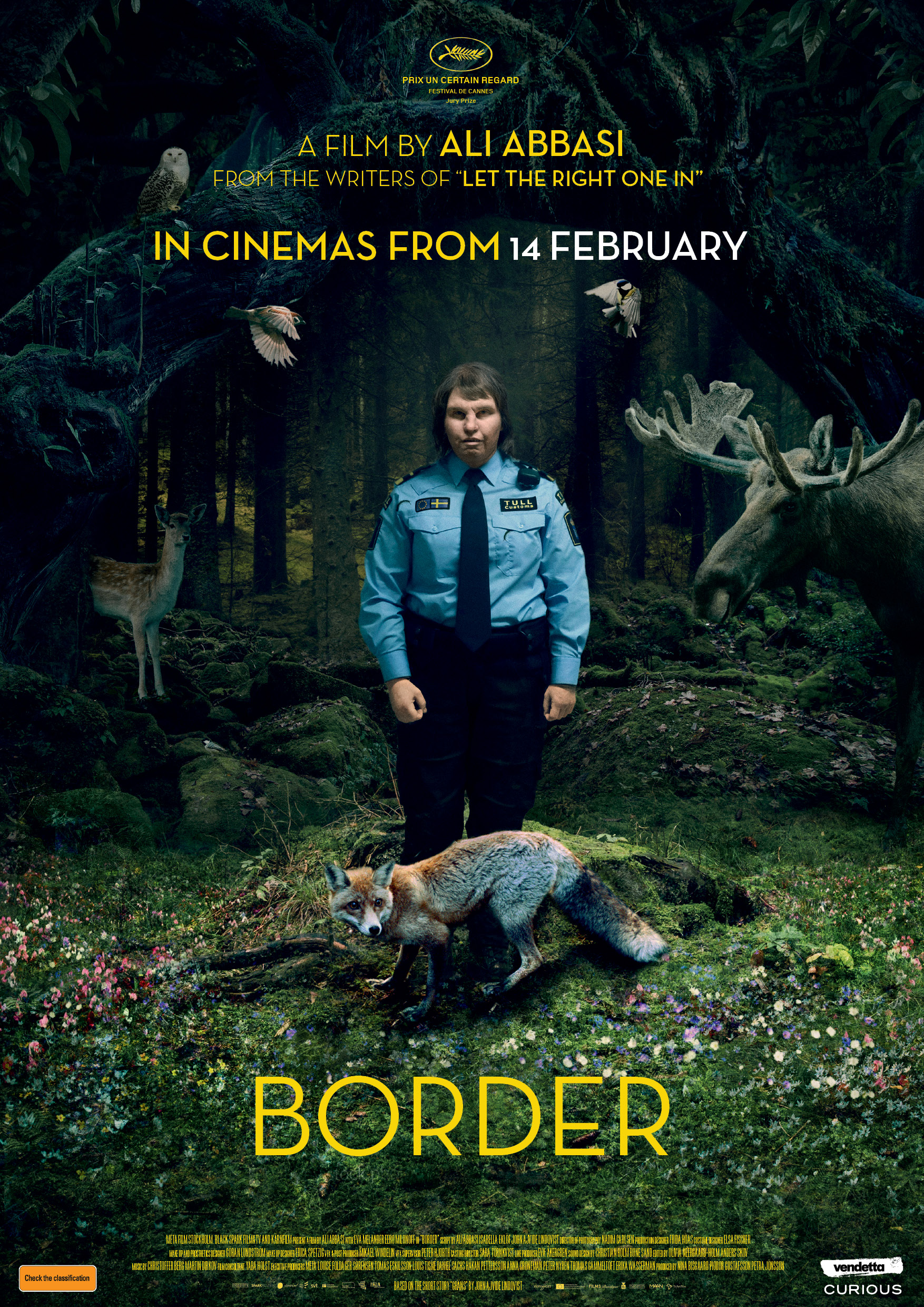 An ingenious and twisted blend of crime drama and supernatural romance, this thrillingly unpredictable Swedish film from the writer of Let the Right One In delivers a fresh spin on Nordic mythology through the story of a border guard with a sixth sense for identifying smugglers. When she encounters the first person she cannot prove guilty, she is forced to confront terrifying revelations about herself and humankind.
Stout and ruddy with a puffed-up face and a pronounced overbite, customs officer Tina is used to being ignored, but her unique talent for literally sniffing out illegal contraband makes her an invaluable team member at the ferry port she works. She lives with a boyfriend who is more interested in his growling show dogs than spending any time with her. Tina only feels truly at home in the verdant woods surrounding her home, bonding with the wild animals that live there.
One day a strange man passes through the port that sends Tina's senses tingling, but a search for contraband comes up empty. The man, Vore, shares a similar appearance to Tina and she soon becomes obsessed with finding more about him, but in doing so uncovers a dark secret about herself.
"one of the most singular and genre-defying films to come along the pike in a great while... An absolute cracker." - FILMINK AUSTRALIA
"An exciting, intelligent mix of romance, Nordic noir, social realism, and supernatural horror that defies and subverts genre conventions" - VARIETY
"refreshingly offbeat" - LA TIMES
Cast: Eva Melander, Eero Milonoff, Jörgen Thorsson, Ann Petrén, Sten Ljunggren, Kjell Wilhelmsen
Director: Ali Abbasi