Climbing Film Tour 2023
(Exempt)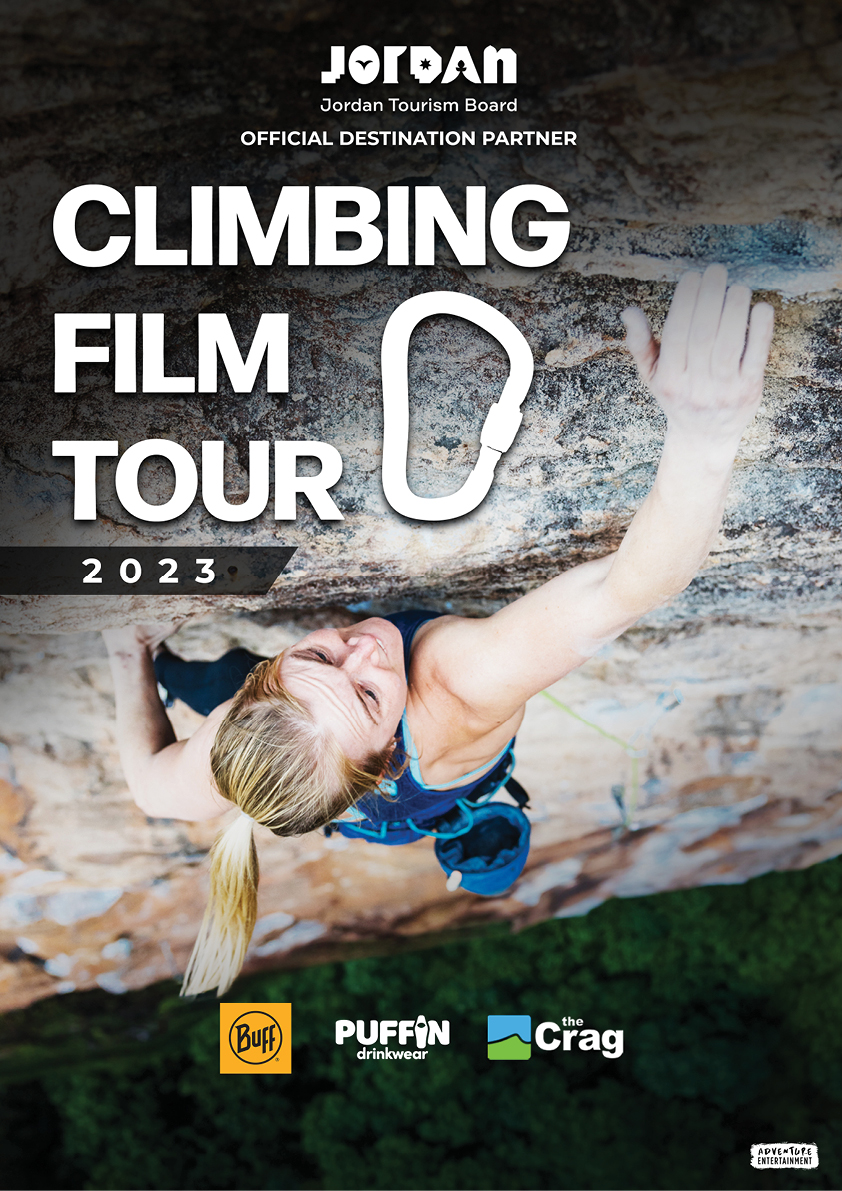 **SOLD OUT** Introducing the Climbing Film Tour, formerly known as the Vertical Life Film Tour. The Climbing Film Tour is back for it's 4th season with an awesome selection of short films celebrating the global climbing community.
In A New Line, follow Lucy Stirling on a personal journey to reignite her passion for outdoor climbing, taking a break from competition to embark on a month-long road trip to the Blue Mountains. Lucy seeks to redefine the meaning of climbing and find deeper connections in nature and her life. If It's Easy, It's Not Fun features Liv Sansoz, Zeb Roche, and filmmaker Aurelie Gonin as they tackle Jordan's Wadi-Rum desert, conquering big walls and experiencing thrilling paragliding flights. A Stirling Mission takes you to Western Australia's Stirling Ranges, showcasing the world of highlining. Transcendence follows Adrien Costa's journey from professional cycling to adaptive climbing after a life-changing accident. Electric Avenue explores new climbing routes on Gendarme des Cosmiques, and The Totem Pole is a captivating short film highlighting the disconnection between everyday life and the reality of climbing in Tasmania's wilderness, delivering a message of resilience and awareness.
The Climbing Film Tour is a unique platform for climbers and filmmakers worldwide to share their stories with the community. Every year, a selection of amazing films is chosen by our Vertical Life climbing team for a global tour, with screenings in hundreds of gyms, cinemas, and diverse locations worldwide. Please note that film lineups may vary between screenings.