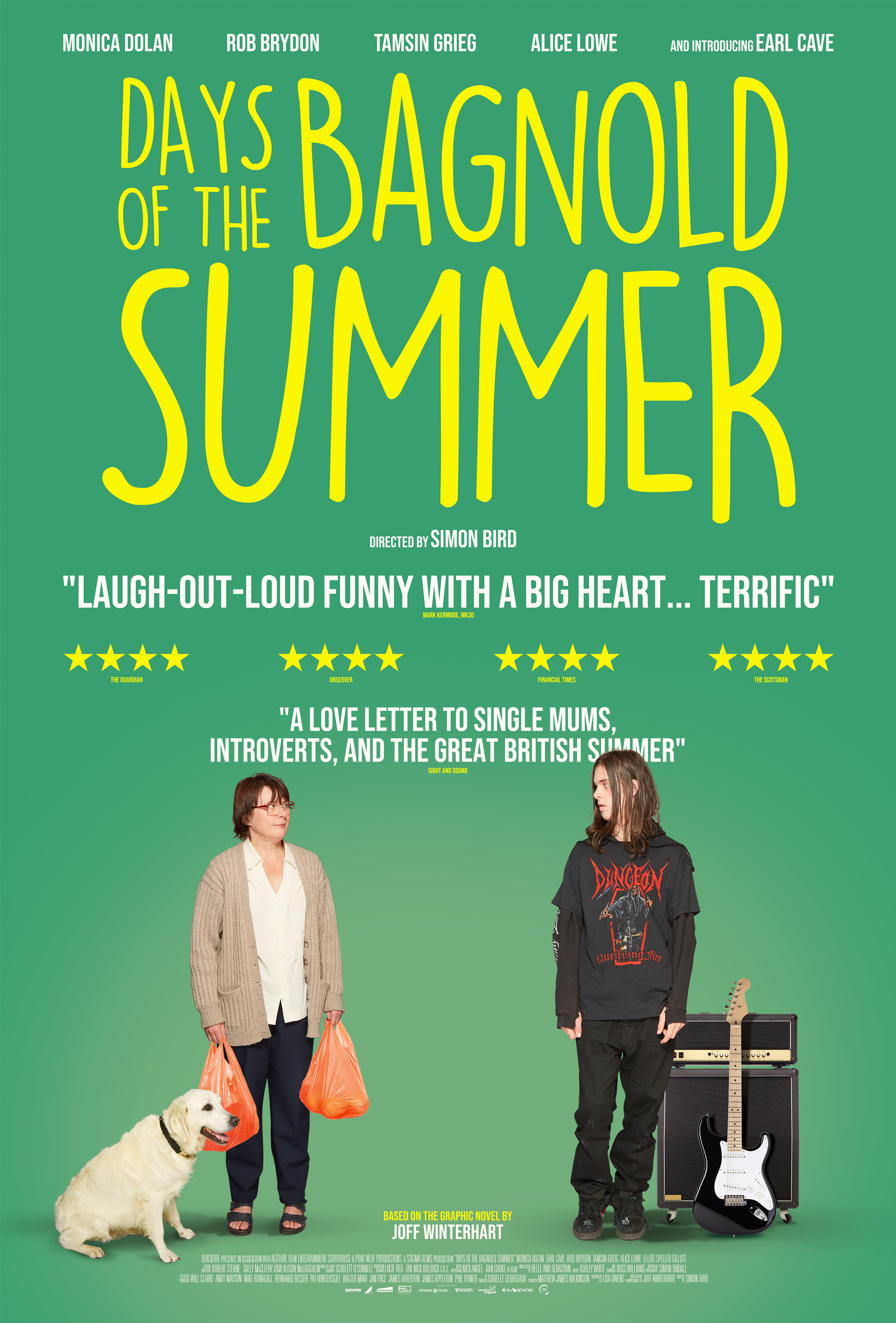 A funny, charming and wince-inducingly accurate adaptation of Joff Winterhart's critically acclaimed graphic novel of the same name.
Days of the Bagnold Summer sweetly draws you into the wobbly relationship between well-intentioned single librarian Sue Bagnold and her black-clad teenage son Daniel, who'd rather listen to Metallica than his mother. Daniel was supposed to spend the summer with his dad and his dad's new wife in Florida, but when his dad cancels the trip Daniel and his mum suddenly face the prospect of six long weeks together. An epic war of wills ensues in their suburban home as Daniel just wants to listen to heavy metal and start a band while his mum hopes to rekindle the fun times they used to have together.
Featuring original songs by Belle and Sebastian.
Cast: Monica Dolan, Earl Cave, Tamsin Greig, Rob Brydon
Director: Simon Bird
★★★★ "A thoroughly sweet-natured, charming and unassuming British film" - GUARDIAN
★★★★ "funny, acerbic, yet surprisingly tender film" - OBSERVER UK
★★★★ "a superbly acted celebration of introverts and misfits...an utter delight from start to finish" - HEYUGUYS
★★★★ "a gentle, warm-hearted look at a mother and son's strained relationship as they are forced to spend the summer holidays together" - THE ARTS DESK
★★★★ "It made me laugh out loud, even as I winced in uncomfortable recognition of the teenager I used to be" - DAILY MAIL UK
★★★★ "laugh-out-loud comedy" - THE OBSERVER