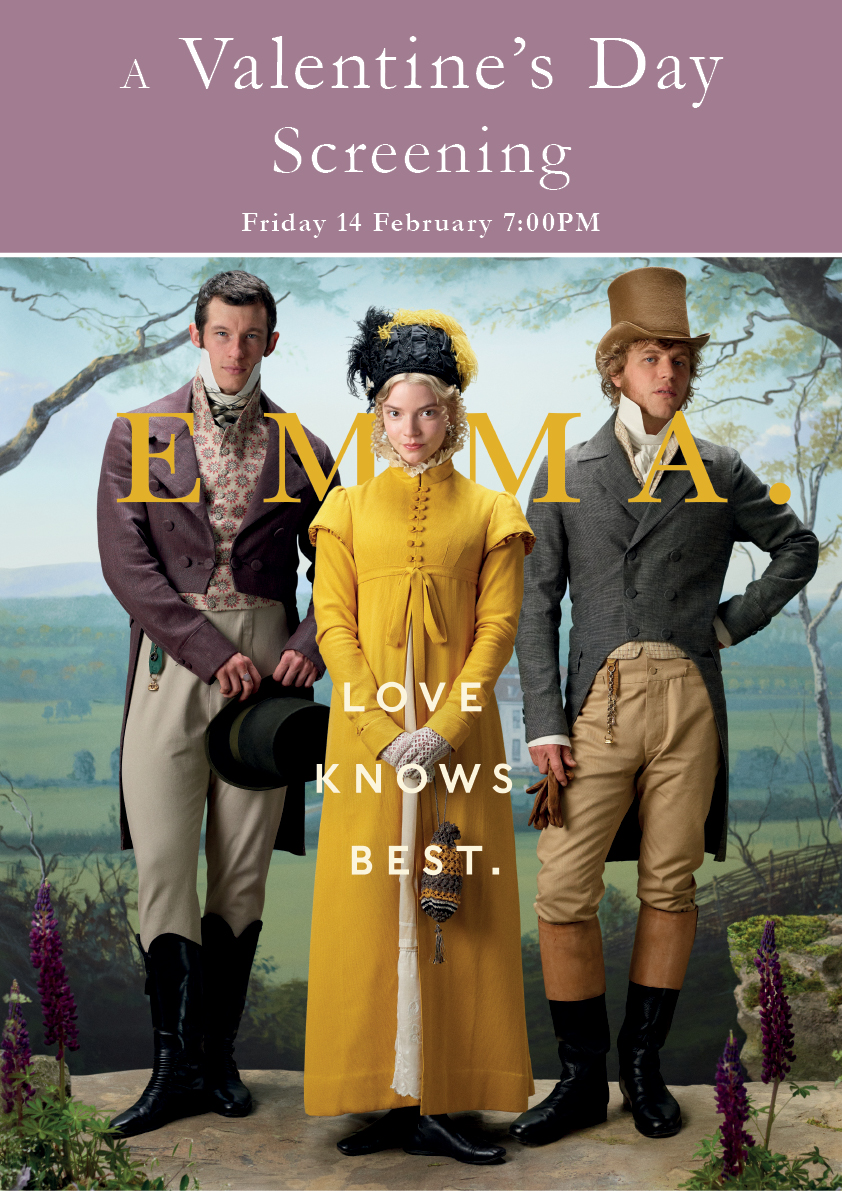 See the new film adaptation of Jane Austen's beloved romantic comedy, Emma.
Before the evening's screening enjoy a live performance by resident theatre organist Wendy Hambly, and hear dress historian Hilary Davidson's talk exploring Emma's village life and love interests through the lens of fashion, clothing and sewing.
Jane Austen depicted local life with a vivid pen. In a small community like Emma's village of Highbury, she showed how clothing was a shared experience. The role of making, getting and wearing fashion was essential to Regency gentry, fictional and real. In this talk, Blue Mountains-raised dress historian Hilary Davidson draws on her groundbreaking international new book Dress in the Age of Jane Austen: Regency Fashion (Yale University Press, 2019) to explore how Austen shows character and reflected her own daily dress experiences through the fashions of Emma's immortal cast of lovelorn, comical, vain and sensible people.
Hilary will be selling and signing copies of her hardcover book on the night at a special discounted price of $70, $10 off the RRP.
Bookings recommended!
To book, click on the "Book now" button or go to:
trybooking.com/BHWEB
Cast: Anya Taylor-Joy, Bill Nighy, Johnny Flynn, Mia Goth, Miranda Hart, Josh O'Connor, Callum Turner, Rupert Graves, Gemma Whelan, Amber Anderson, Tanya Reynolds, Connor Swindells
Director: Autumn de Wilde