Eurovision Song Contest 2022 Grand Final Live with Brekky and Bubbly!
(Exempt)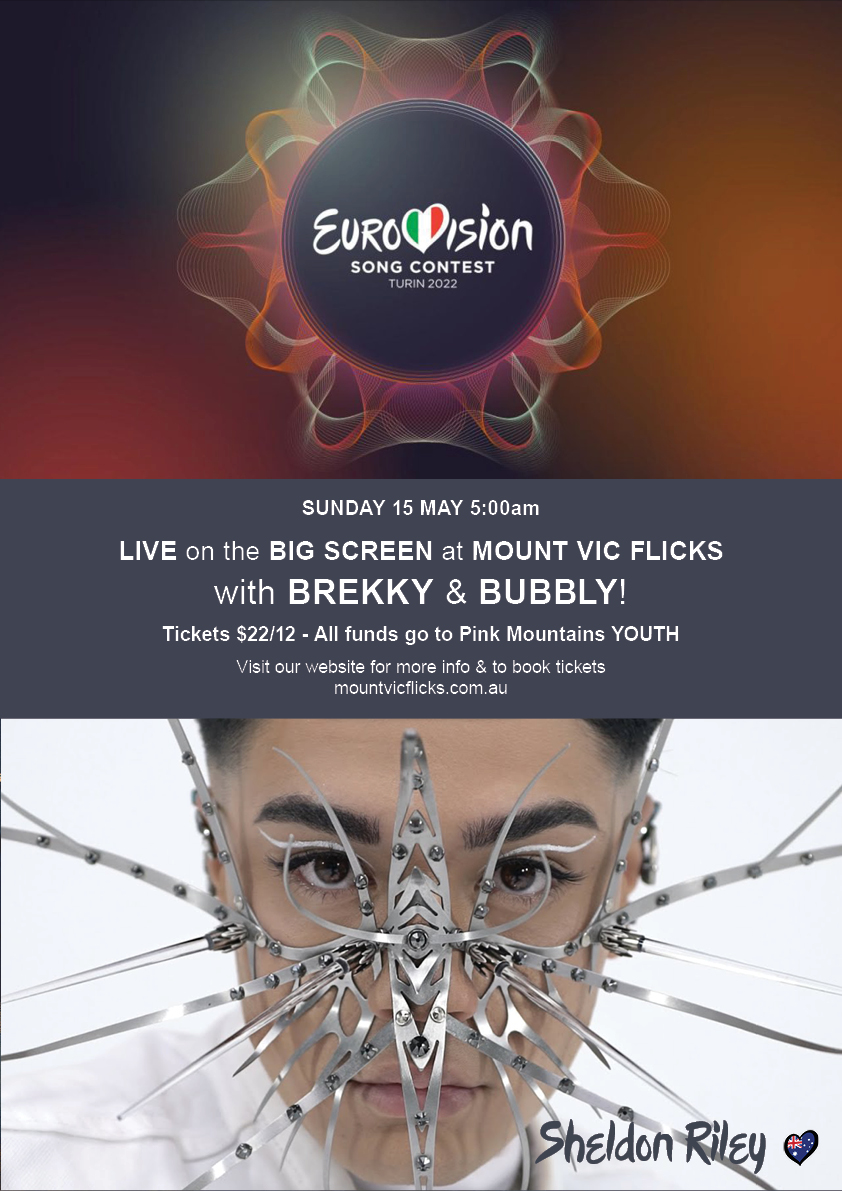 Set your alarm for sparrow's fart to party in your PJs or in the most outrageous Eurovision get-up and cheer on your favourite in the world's biggest musical television event, live on the big screen from Turin, Italy.
Tickets are only $22 ($12 for children 3-12) and includes breakfast, bubbly/fizzy on arrival and all the cuppas you need!
Sunday 15 May from 5:00am!
Doors open at 4:30am.
Every dollar raised goes to Pink Mountains Youth!
So what's for Brekky?
Banana, cinnamon and toasted almond porridge OR
Homemade baked beans with Hominy sourdough toast OR
Tasty warm mixed pastries
Bookings essential!
Click on "Book now" or go to:
trybooking.com/BYNDT