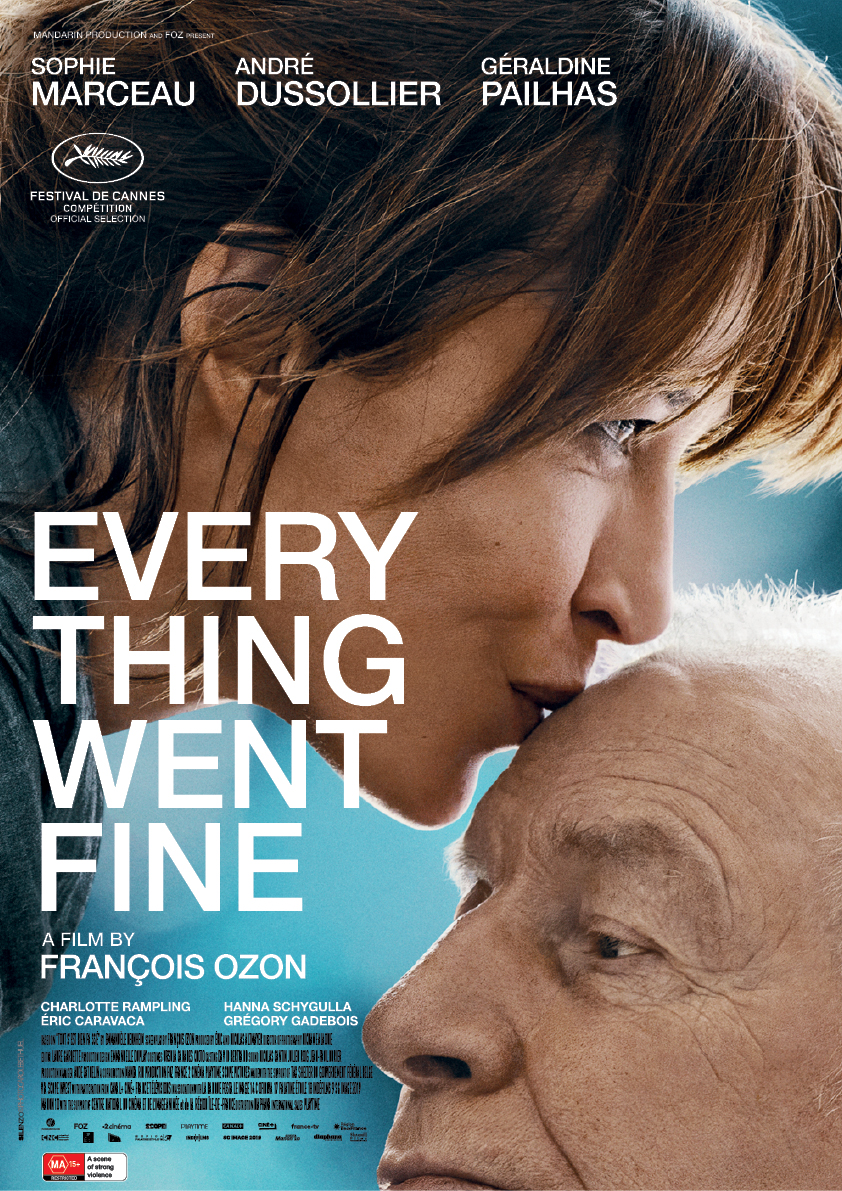 Acclaimed director François Ozon and actress Sophie Marceau team up for the first time, accompanied by veteran actors André Dussollier and Charlotte Rampling, bringing to the screen a moving father-daughter story that heroes the tenacity of two sisters.
When Andre, 85, has a stroke, his daughter Emmanuèle hurries to her father's bedside. When he wakes up diminished and dependent, this vital and curious man who loves life asks his daughter to help him end his life.
Everything Went Fine, the new film from François Ozon based upon the novel 'Everything Went Well' by Emmanuèle Bernheim, premiered in competition at the 2021 Cannes Film Festival, earning praise from audiences and critics alike.
Cast: Sophie Marceau, André Dussollier
Director: François Ozon
"Poignant and funny… a scenario that has rarely been treated with such affection" THE AUSTRALIAN
"The performances from Dussollier and Marceau are quietly outstanding" GUARDIAN
"Its honesty and intelligence keep you glued" HOLLYWOOD REPORTER
"a serious and very funny drama about love, the briars and bonds of family, led by an outstanding turn from André Dussollier" HEYUGUYS
"The performances are pitch perfect" CINEVUE
"Everything Went Fine eschews emotional fireworks in favour of nicely observed small moments" SCREEN INTERNATIONAL