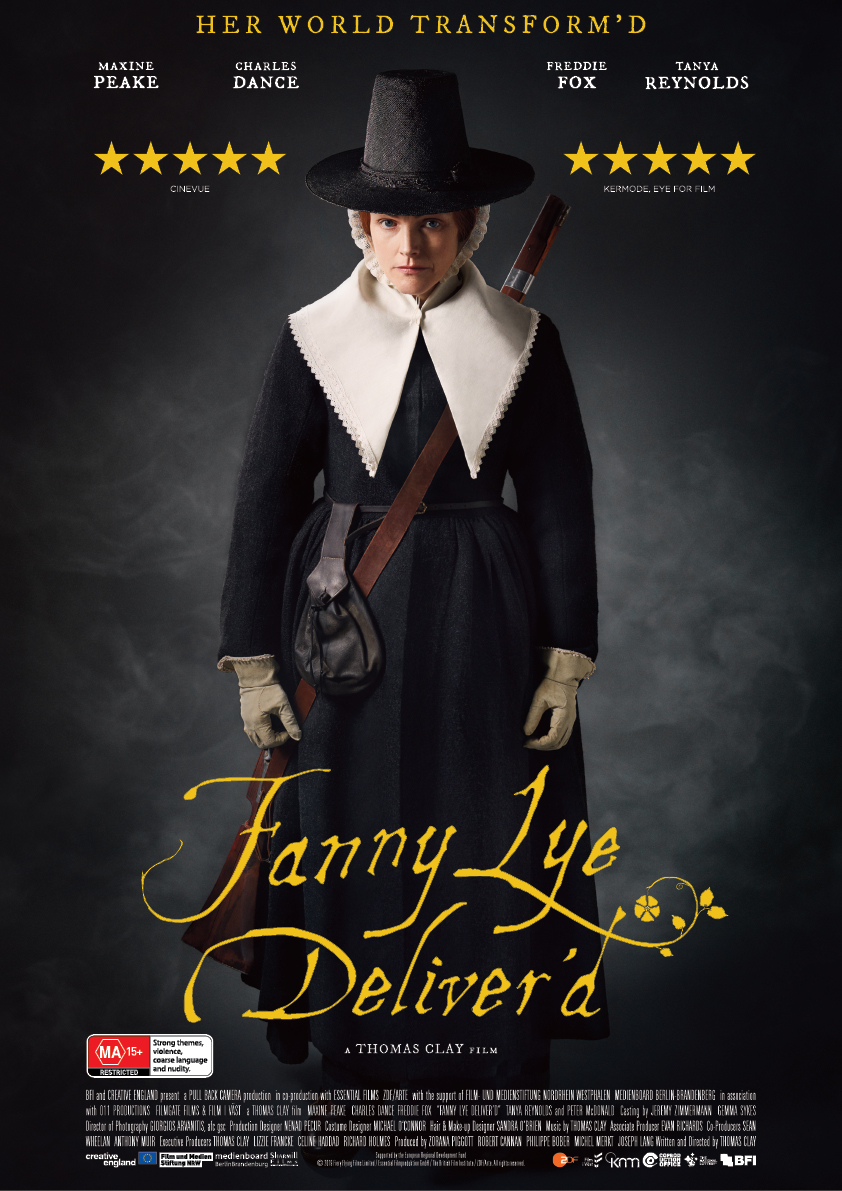 1657. Fanny and John Lye and their young son Arthur live lives of Puritanstricture on a remote Shropshirefarm in a valley beside a forest. Once a Captain in the English Civil War, now a firm believer in Oliver Cromwell's republic, John suffers a game leg and therefore it is Fanny who must carry outmost duties around the farm, taken for granted by both husband and son.
One morning, when the family are out at church, two uninvited visitors take refuge in their barn: the charismatic Thomas Ashbury and his young 'wife' Rebecca Henshaw, who come running from the forest naked as Adam and Eve. Thomas tells a story of robbery by vicious highwaymen. Although suspicious, John offers clothes and shelter for the night - which satisfies Fanny's compassionate nature. Whilst the young couple are polite, almost obsequious at first, soon Thomas' carefree manner can't help but reveal itself: he makes seductive eyes at Fanny and then draws Arthur into a food fight, for which - despite Thomas' protestations - the house patriarch disciplines both wife and child.
The next day, as Thomas and John coppice wood, Rebecca accidentally reveals to Fanny that she and Thomas are unmarried. Soon after, three more strangers approach the farm: a Sheriff and his Deputy, accompanied by the local Constable, hunting members of a blasphemous 'Ranter' sect. From here, events quickly escalate in ways that will change all their lives forever.
Cast: Maxine Peake, Freddie Fox, Zak Adams, Charles Dance, Tanya Reynolds
Director: Thomas Clay
★★★★★ "a fascinating take on a period rarely addressed in cinema" - EYE FOR FILM
★★★★★ "the film is so careful and considered, its blend of modern ideas and historical detail so unexpected and exciting, that it's hard not to walk away feeling exhilarated" - CINEVUE
★★★★ "a film that is not only strong and uncompromising but also exceptionally beautiful" - DAVID STRATTON
★★★★ "Peake is terrific throughout, and the dreamlike mood lingers after the credits roll" - FINANCIAL TIMES
★★★★ "While Maxine Peake shines in the lead role of a downtrodden woman finding her own voice, all aspects of Thomas Clay's gritty, immersive historical drama blaze with visceral authenticity." - EMPIRE MAGAZINE
★★★★ "A tightly controlled period set thriller, bound together by an excellent performance from Maxine Peake" - HEYUGUYS