Freedom Street Documentary
(CTC)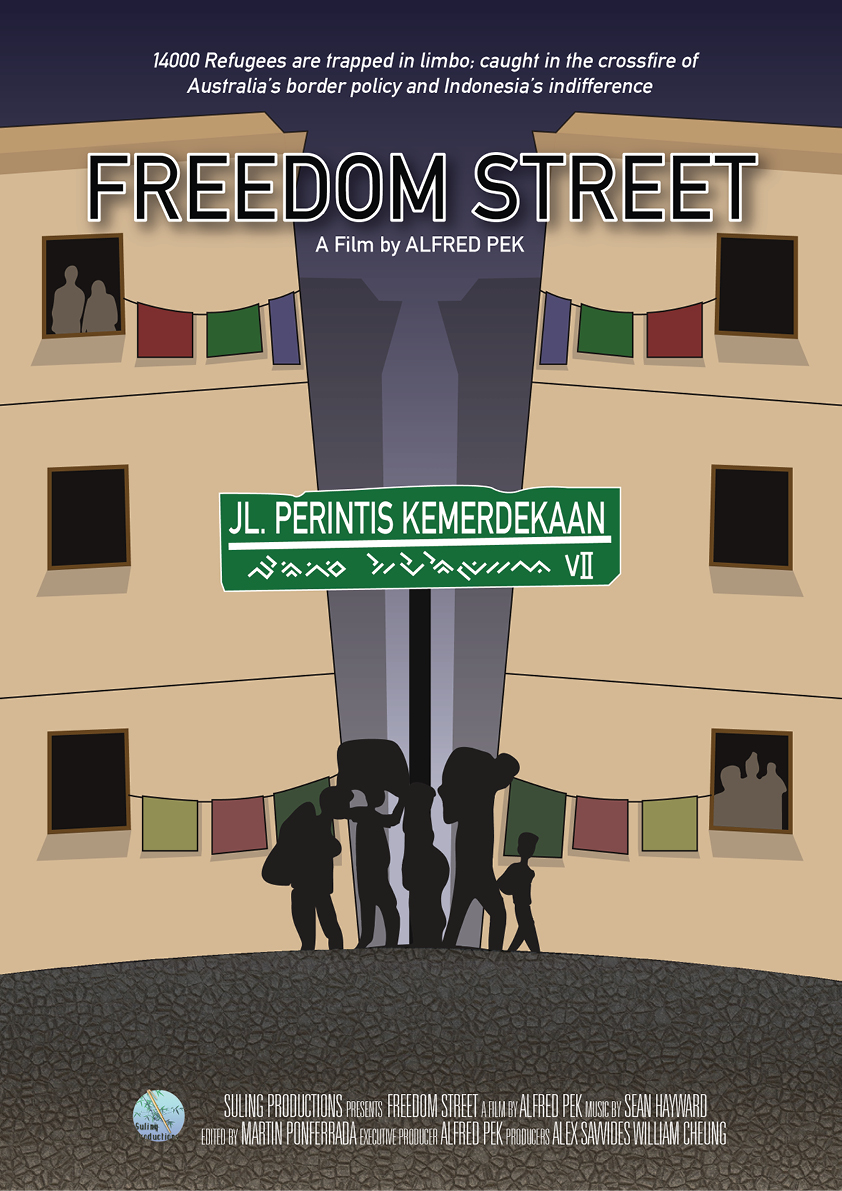 Hosted by the Blue Mountains Refugee Support Group. To book, please follow the Book Now link or visit trybooking.com/BZIDQ.
Freedom Street is the harrowing story of Joniad, Ashfaq and Azizah, three refugees who have been stuck in Makassar, Indonesia for several years as a result of Australia's border policy.
There are currently around 14000 refugees in Indonesia and every day their hopes for resettlement are diminishing.
Freedom Street presents the refugees' stories while deconstructing Australian policy in a series of conversations with various experts. The experts provide insight into Australia's long history of border control and Australian-Indonesian relations which serve to contextualise the struggle of our three protagonists as they look towards an uncertain future.
The documentary highlights the cost of Australia's undemocratic policies both on the refugees and the Australian taxpayer while urgently sounding the alarm for meaningful and humane solutions to an ever-worsening issue.
Director: Alfred Pek
Sessions
Monday, 27 June 2022: 6:00 PM (ends 8:30 PM) Book NowNote: Tickets $25/20. Bookings recommended!