Give A Dam: The Documentary - Encore screening
(CTC)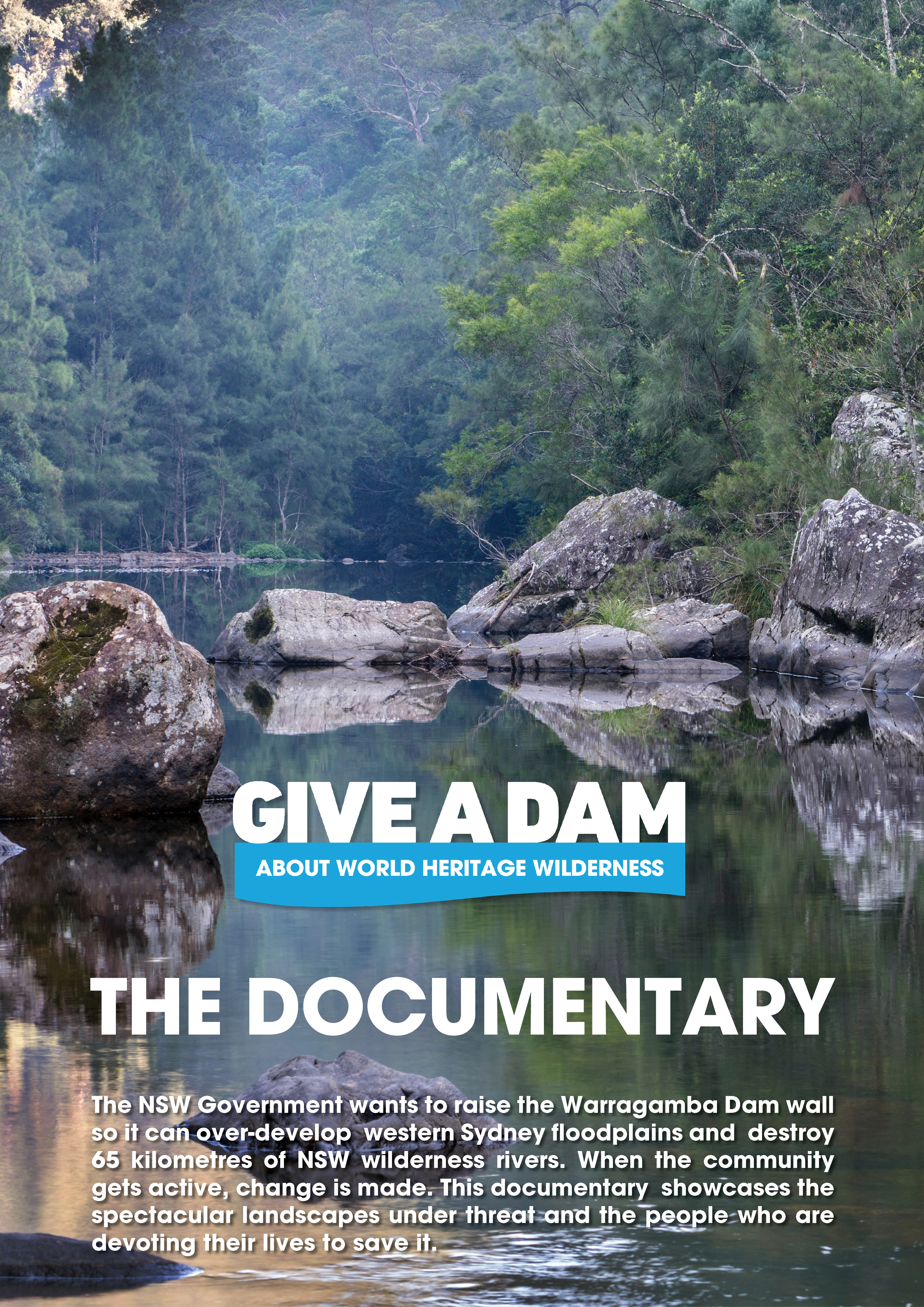 The NSW Government wants to raise the Warragamba Dam wall so it can over-develop western Sydney floodplains and destroy 65 kilometres of NSW wilderness rivers. When the community gets active, change is made. This documentary showcases the spectacular landscapes under threat and the people who are devoting their lives to save it.
There will be a Q&A following the screening.
Please note that the snack bar will be unavailable for this event.
For more information about the campaign, please visit Give A Dam's website or Facebook page.
Doors open at 7:30pm.
Director: Gary Caganoff
Sessions
Monday, 11 March 2019: 7:30 PM (ends 8:30 PM) Book NowNote: Bookings recommended! Tickets $10/5.