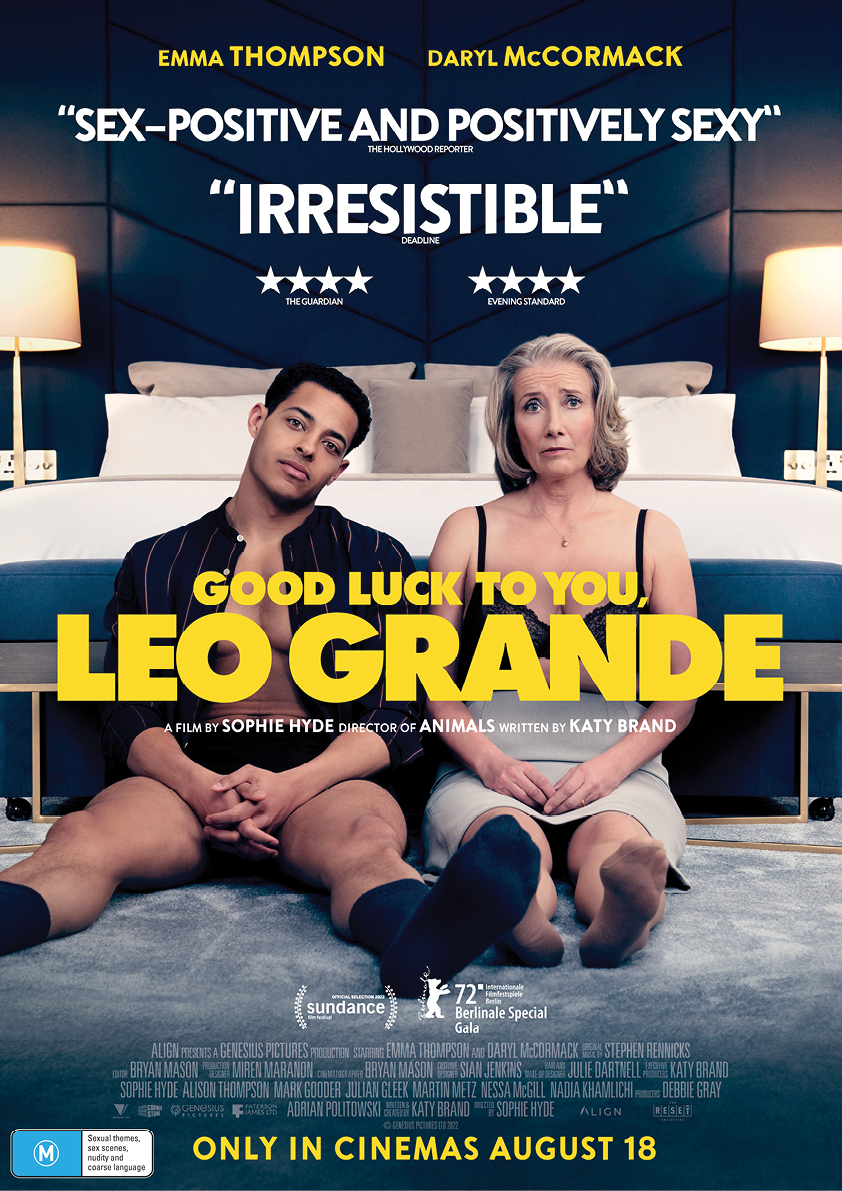 Join us at Mount Vic Flicks for a special advance screening of Good Luck to You, Leo Grande.
Bookings recommended. Follow the 'Book Now' link or visit trybooking.com/CBMVF.
Emma Thompson is brilliant in Sophie Hyde's sparkling comedy about an older woman who hires a sex worker and the unexpected relationship that blooms.
Nancy Stokes, once a stern schoolteacher, is recently widowed and ready for some adventure. Particularly of the sexual kind. Nancy has had a relatively good life in the conventional sense, but good sex was not part of it. And so she hires an attractive young sex worker named Leo Grande and books an anonymous, faraway hotel room.
Nancy is deeply anxious; Leo is confident, charming and intelligent. Over the course of three liaisons, the two reveal of themselves more than they could have expected, and are transformed in unimaginable ways.
Handled delicately by Australian director Hyde, this is a sex-positive and hilarious film that's about a lot more than sex.
Cast: Emma Thompson, Daryl McCormack
Director: Sophie Hyde
★★★★ "the chemistry between the two actors is undeniably grand" EVENING STANDARD
★★★★ "Two fantastic performances and some non-icky sexual politics." LITTLE WHITE LIES
★★★★ "A very modern, forward, and entertaining treatment of a subject the movies have more often than not been too squeamish to address: older women's sexuality." BROAD STREET REVIEW
★★★★½ "Both a body positive and a sex positive affair, Good Luck To You, Leo Grande strives in its attempt to ultimately be a film that celebrates the act of sex but, more importantly, salutes the ramifications of such." AU REVIEW
★★★★ "utterly charming, thoughtful in its character development, and in the exploration of its themes about sex and self-love." SCREEN RANT
★★★★ "really watchable...Emma Thompson gives us a very personal, emotionally generous and intimate performance" GUARDIAN