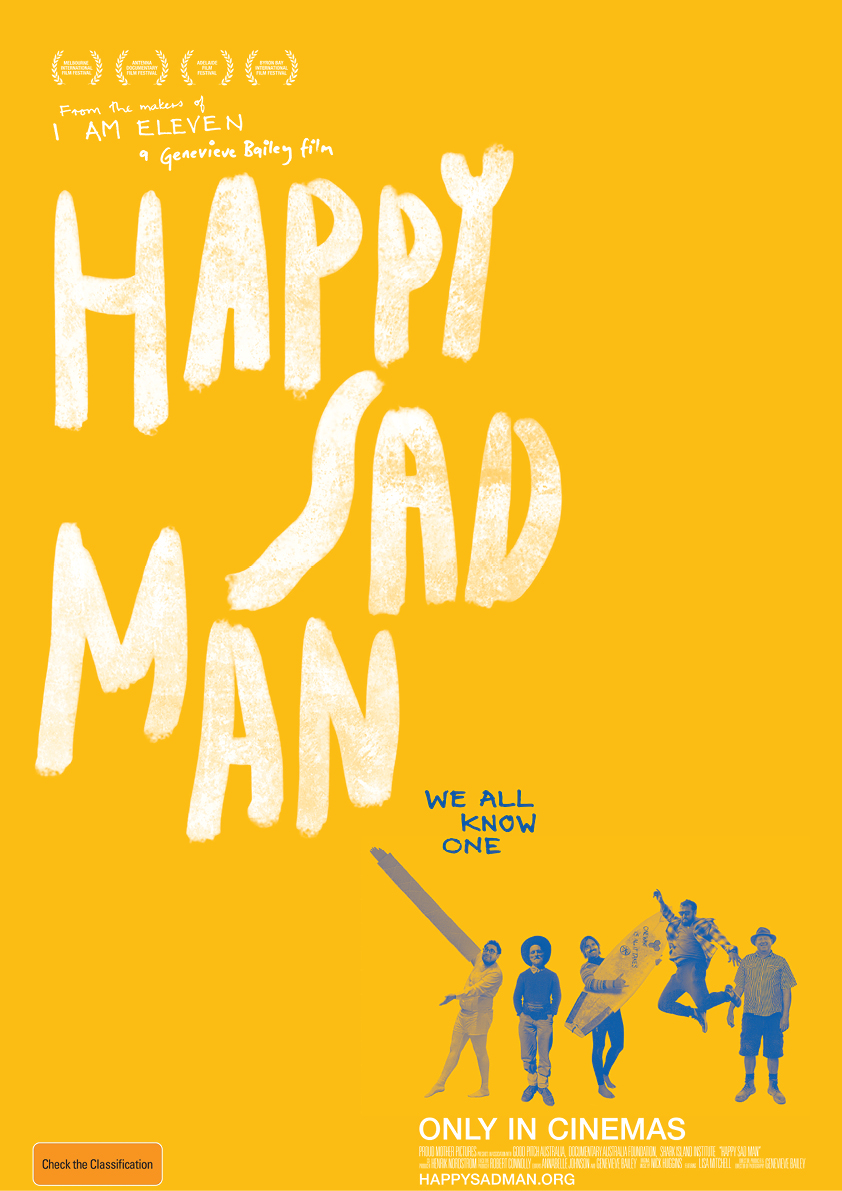 A disarmingly honest documentary that draws back the curtain on the complex inner worlds of men from across Australian life – from Bondi Beach to the outback, farmers to war photographers – and challenges the way we think about masculinity today.
With humour and understanding, director Genevieve Bailey follows the lives of five very different men, as they challenge the idea of traditional masculinity and reveal their individual struggles with mental health.
A journey from Bondi Beach to the outback; we laugh and cry alongside a war photographer traversing global conflict zones, we visit a farmer and outreach worker from rural Victoria, a musical nomad and a sensitive dog-loving artist. Each portrait is an intimate and heartwarming look into vulnerability, friendship and compassion.
Happy Sad Man gives unforgettable voice to the complex emotional landscapes we can all traverse. Touching, funny and tender, this must-see documentary is set to shine a light on and change the dialogue around masculinity and mental health today.
The Q&A screening is on Sunday 10 November at 6:30pm. For more information click here or go to our Events page.
"Eye-opening, heartwarming...gives unforgettable voice to the complex, emotional landscapes of modern masculinity" - MIFF
"A message of solidarity" - FILMINK AUSTRALIA
"Challenges the way we think about masculinity today" - ABC RADIO
The Men: John, Jake, David, Grant and Ivan
Director: Genevieve Bailey