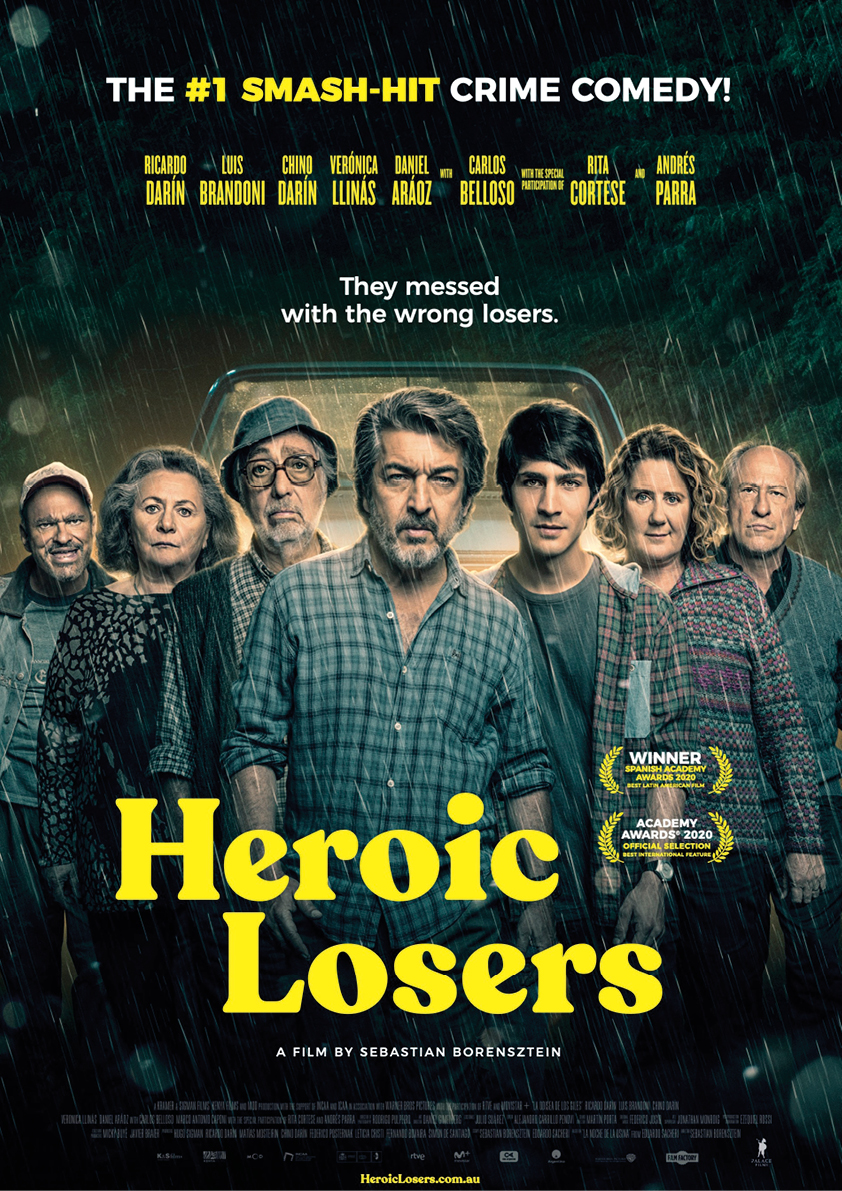 Featuring an all-star Argentinian cast (including Ricardo Darín and his real-life son Chino on screen together for the first time), the new comedy from Sebastián Borensztein is a rousing tale of working-class solidarity and collective revenge, based on a novel by Eduardo Sacheri.
The year is 2001, and Argentina is hitting the lowest point in its great depression. His glory days far behind him, retired soccer star Fermín now runs a service station in a sleepy provincial town. Hoping to pull his family and their community out of decline, Fermín seeks to convert some abandoned grain silos into a viable storage facility. He convinces friends to invest in the cooperative, but is railroaded by a conniving bank manager into placing their cash into a savings account just as the banks are about to be frozen by the government, rendering their money useless and their plans quashed.
For a time things seem only to get worse, until rumours spread of a secret depository containing the cooperative's pilfered cash and much, much more. With Fermín as their Robin Hood–esque leader, the group conspires to infiltrate the cache, but it's going to take some serious resolve, a little inspiration, and a lot of luck to pull off this honest-person heist.
Revenge has never felt so satisfying – or sweetly ironic.
Cast: Ricardo Darín, Luis Brandoni, Chino Darín, Verónica Llinás, Daniel Aráoz, Carlos Belloso, Rita Cortese, Andrés Parra
Director: Sebastián Borensztein
"Funny, ingeniously plotted and with plenty of charm and energy" - LIMELIGHT MAGAZINE
"A crowdpleaser. Generous, cathartic entertainment" - VARIETY
"Throughly entertaining. Like 'Ocean's 11' meets 'How to Steal a Million'." - GLOBE & MAIL
"Thoroughly likeable, empathetic and entertaining. Ricardo Darín is as charismatic as ever." - SCREEN INTERNATIONAL