Hillary: Ocean to Sky - Q&A Fundraiser
(CTC)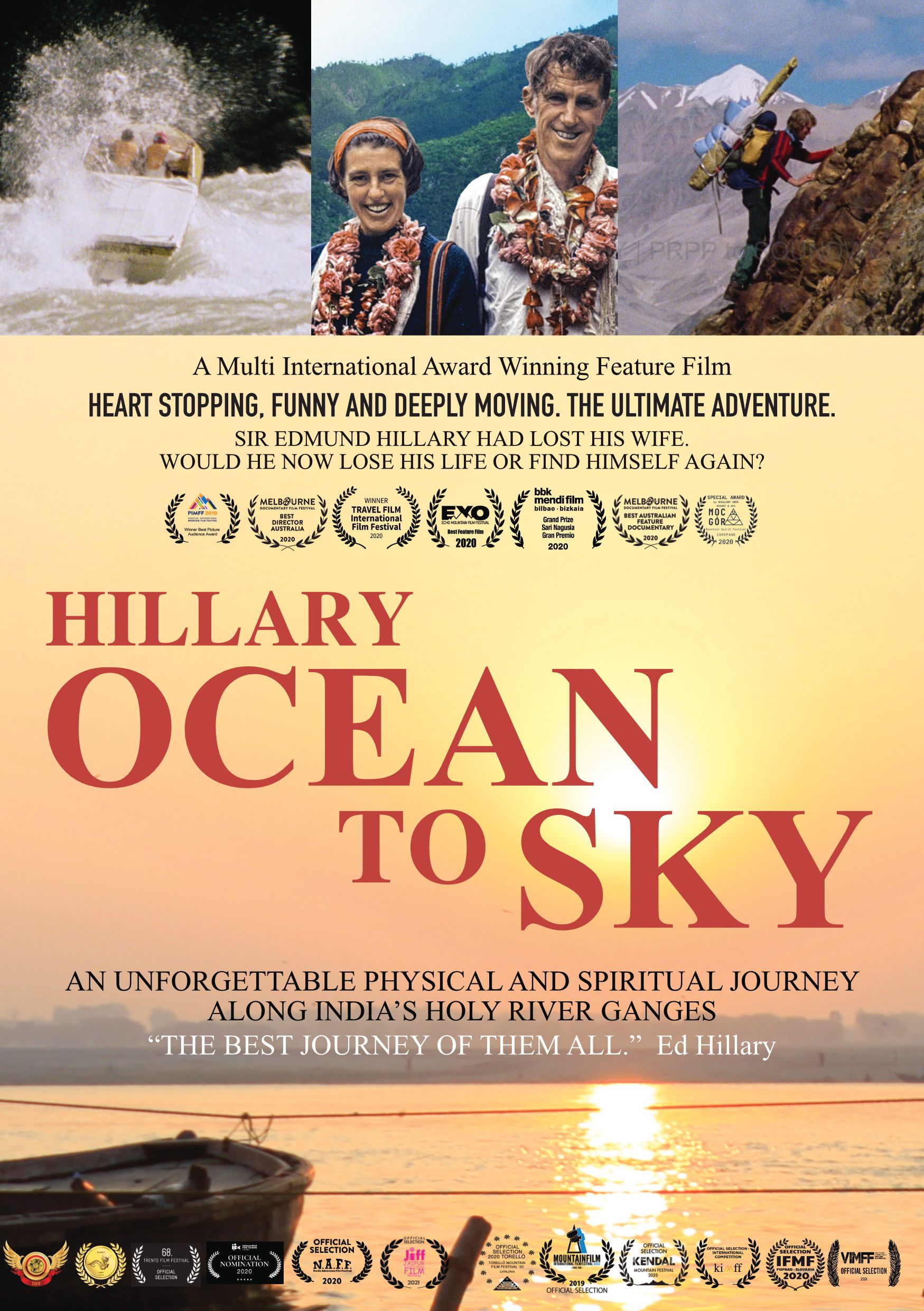 A Q&A fundraiser for the Pelmang water project, Nepal.
Going beyond his Mt. Everest moment, this documentary on Kiwi legend Sir Edmund Hillary explores the journey he considered his greatest—boating through India's River Ganges in its entirety.
This was the only Hillary expedition that was ever comprehensively filmed, occuring two years after the tragic death of his wife and youngest daughter in an air crash. For Sir Ed and his son Peter Hillary, it was also a healing journey. But it almost ended tragically with the near death and rescue of Sir Ed himself. The expedition is recounted by Peter Hillary as well as many of Sir Ed Hillary's best friends who were on the journey.
Click the "Book Now" button to purchase your tickets or visit:
trybooking.com/BQJNE
Director: Michael Dillon
Grand Prize Mendi Film Festival, Bilbao, Spain 2020
Winner International Travel Film Festival, Moscow,2020
Best Australian Documentary. Melbourne Documentary Film Festival 2020
Best Australian Director, Melbourne Documentary Film Festival 2020
Sessions
Monday, 21 June 2021: 7:30 PM (ends 9:30 PM) Book NowNote: Tickets $22/19/15. Bookings recommended!