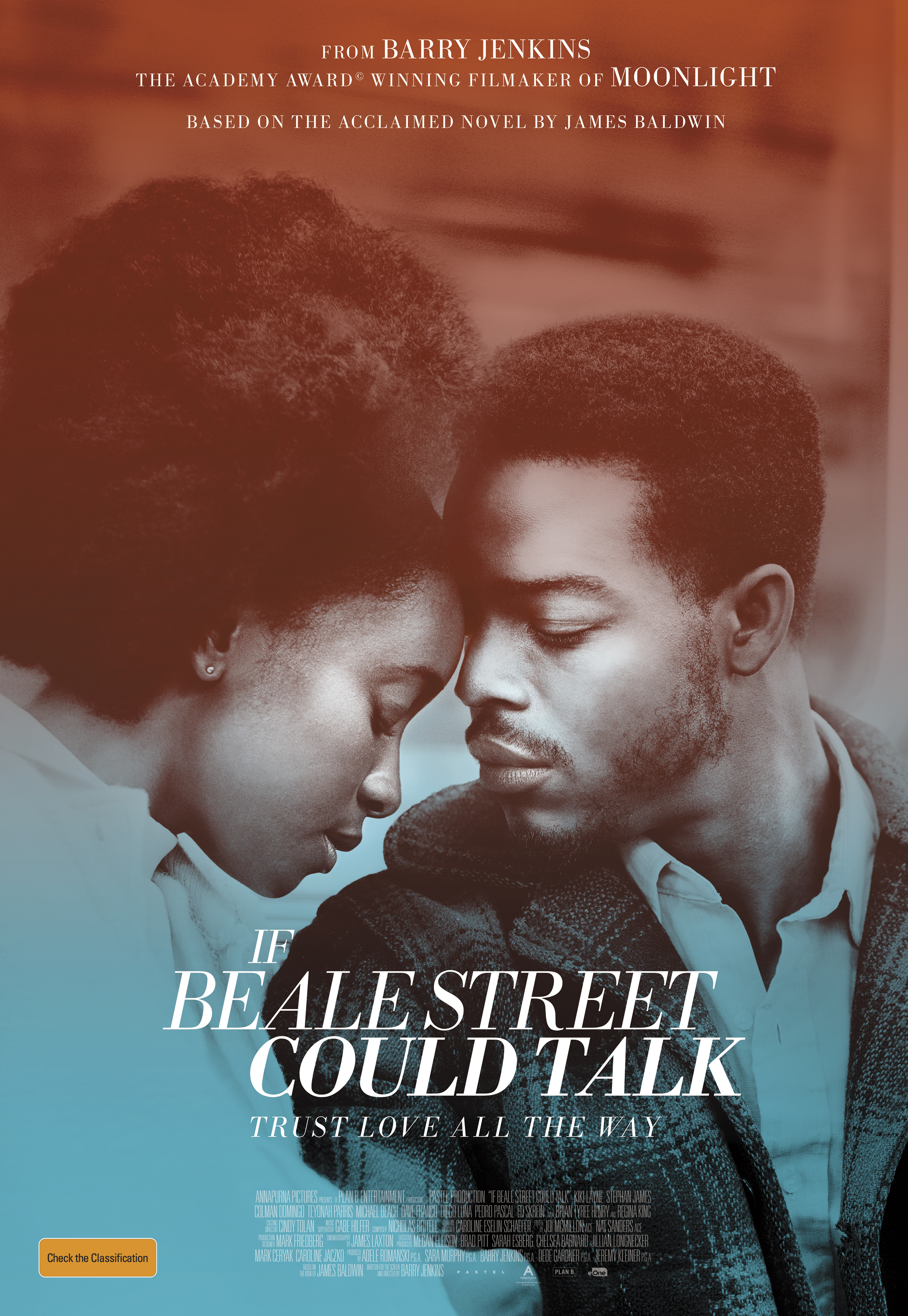 This year's Golden Globe winner - Best Supporting Actress.
Nominated for three Academy Awards including: Best Supporting Actress and Best Screenplay.
Following his Best Picture Academy Award winner Moonlight,writer/director Barry Jenkins adapts James Baldwin's acclaimed novel in If Beale Street Could Talk.
A timeless and moving love story of both a couple's unbreakable bond and the African-American family's empowering embrace, as told through the eyes of 19-year-old Tish Rivers.
Set in early-1970s Harlem, a daughter and wife-to-be, Tish vividly recalls the passion, respect and trust that have connected her and her artist fiancé Alonzo Hunt, who goes by the nickname Fonny. Friends since childhood, the devoted couple dream of a future together but their plans are derailed when Fonny is arrested for a crime he did not commit.
Through the unique intimacy and power of cinema, If Beale Street Could Talk honors the author's prescient words and imagery, charting the emotional currents navigated in an unforgiving and racially biased world as the filmmaker poetically crosses time frames to show how love and humanity endure.
"A period piece that feels beautifully and painfully present: beautifully because love stories are timeless, painfully because the spectacle of racial injustice feels up to date." - WALL STREET JOURNAL
"Barry Jenkins creates one of the year's 10 best films by celebrating black love and a human connection that can raise you up and move you to tears." - ROLLING STONE
"A work of social realism elevated to poetic heights by the sheer beauty of its voice and the humanism of its spirit" - VARIETY
"a film with love at its root, both familial and romantic, and Jenkins fills so much of it with a radiating warmth." - GUARDIAN
"a masterful poetic romance" - INDIEWIRE
"Bold, bluesy and beautiful" - HOLLYWOOD REPORTER
Cast: KiKi Layne, Stephan James, Regina King
Director: Barry Jenkins