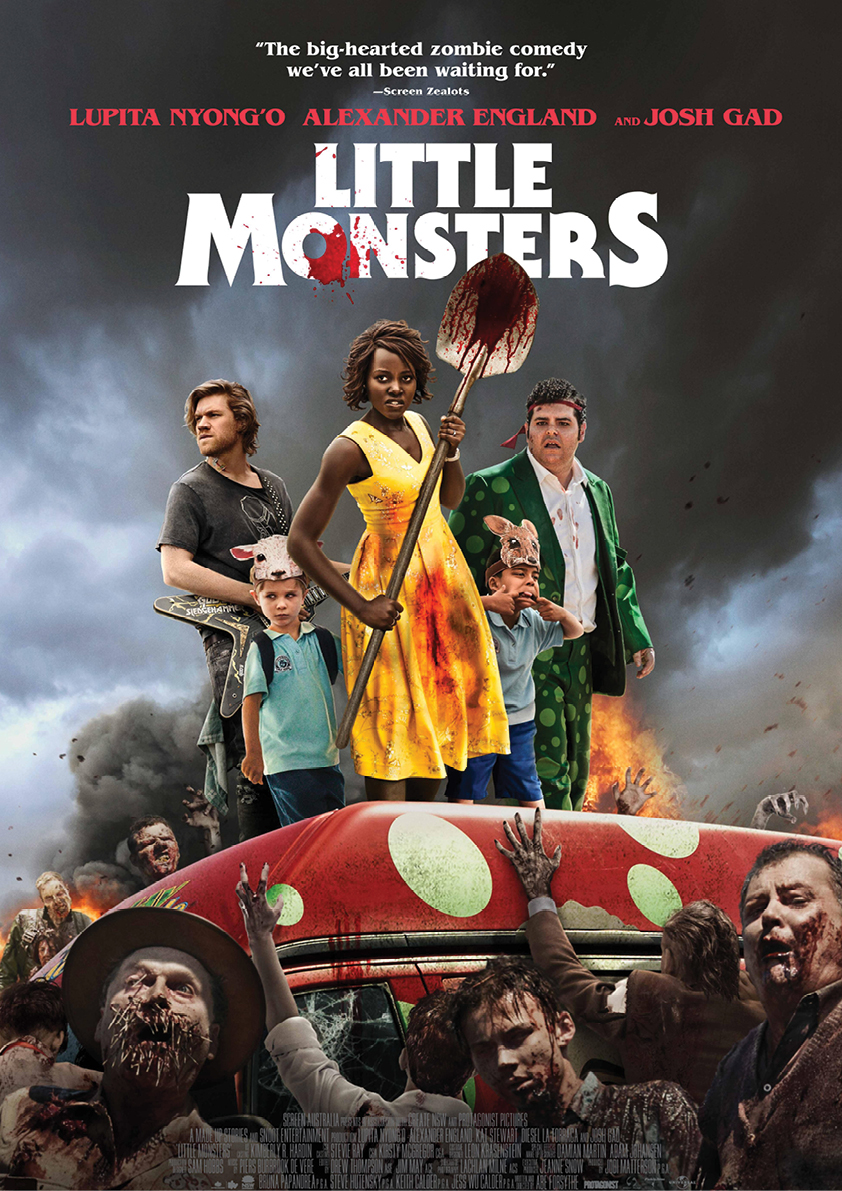 Oscar winner Lupita Nyong'o shines bright as a ukulele-playing, zombie-slaying kindergarten teacher in Australia's Abe Forsythe's sweetly hilarious zom-com Little Monsters.
When Dave's relationship breaks down because of his fear of commitment, he's forced to move back in with his sister Tess and nephew Felix.
Dave spends his days smoking weed and playing videogames until a chance meeting with Felix's teacher, the beautiful Miss Caroline, sees Dave volunteering to chaperone a school excursion. Forced to endure Miss Caroline's penchant for singing Taylor Swift songs and crossing paths with Teddy McGiggle, Felix's favourite musician who turns out to be an alcoholic and sex addict, the day couldn't get any worse for Dave... that is until there's a zombie outbreak.
Cast: Lupita Nyong'o, Josh Gad, Alexander England
Director: Abe Forsythe