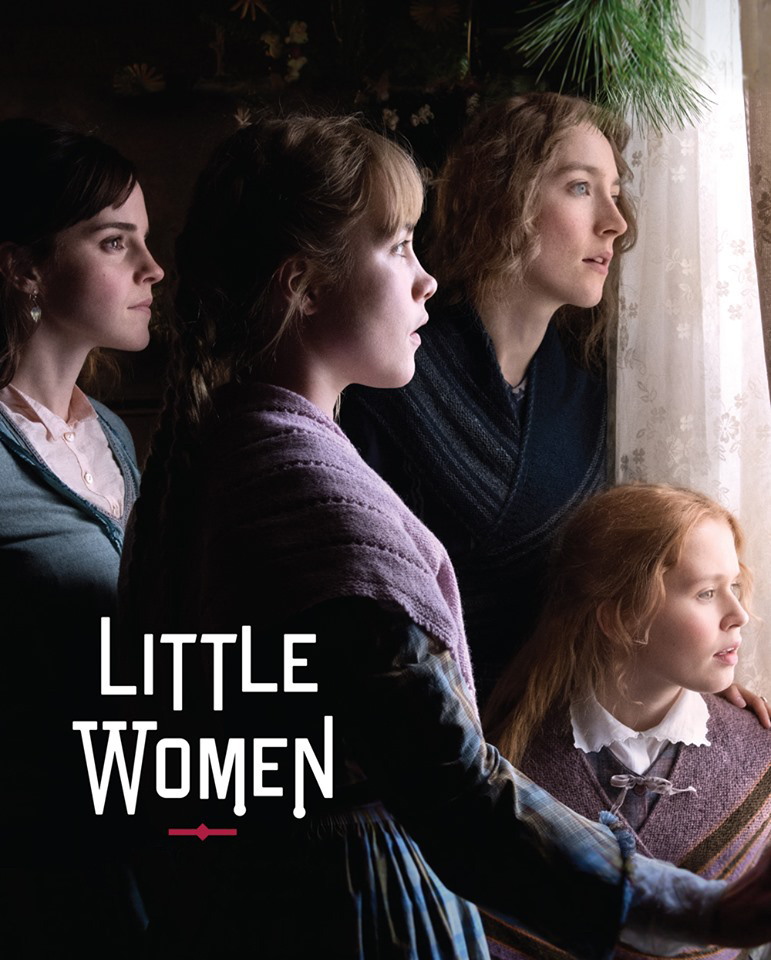 Acclaimed actress, writer and director Greta Gerwig (Lady Bird) brings together a stellar cast in a new adaptation of the beloved novel by Louisa May Alcott.
Following the lives of four sisters, Amy, Jo, Beth and Meg, as they come of age in America in the aftermath of the Civil War. Though all very different from each other, the March sisters stand by each other through difficult and changing times.
Four young women each determined to live life on her own terms - is both timeless and timely.
★★★★★ "brilliant...bursting with life and love." - UK METRO
★★★★★ "Without sacrificing any of the story's period charm or authenticity, [Gerwig] adds a contemporary feel that can appeal to the book's devoted fans and its sceptics alike." - BBC.COM
★★★★★ "wonderfully warm, funny and heartfelt...Saoirse Ronan and Emma Watson head a terrific all-star cast" - GUARDIAN
★★★★★ "immediate and important and daring. In a year packed with fascinating films about women, here's the grandmother of them all." - EMPIRE MAGAZINE
★★★★½ "Greta Gerwig reimagines Louisa May Alcott's classic novel for a new generation and creates a movie for the ages without clipping the wings of her own soaring wit and imagination." - ROLLING STONE
★★★★ "a heartfelt, uplifting movie you can happily lose yourself in" - TOTAL FILM
Cast: Meryl Streep, Saoirse Ronan, Emma Watson, Florence Pugh, Eliza Scanlen, Laura Dern, Timothée Chalamet
Director: Greta Gerwig